Using Integrated Accounting Software to Ensure Business Resilience
Seamlessly manage your global payments with Moneycorps two-way accounts software integration with Quickbooks.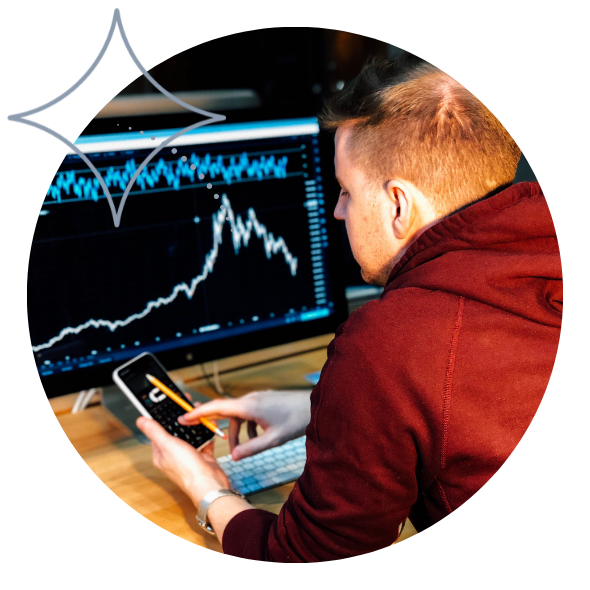 Using Integrated Accounting Software to Ensure Business Resilience
Regardless of industry, accounting is the central business function holding many companies together. But continued globalization and shifts in commercial expectations are pushing for accelerated business transformations and with many firms still relying on outdated processes to capture and translate their financial data, gaps between systems are creating unnecessary delays in the accounting process.
Integrated accounting software packages are the key to overcoming these challenges. With automated workflows, data-driven syncs, and a single point of reconciliation, integrated software systems are the complete payments solution needed to take your accounting from transactional to strategic.

Why Should You Integrate with Accounting Software?
Before adopting an accounting software integrations solution, it's important to know whether you face any of the major challenges that these packages are striving to solve. Asking yourself the following questions can help determine if accounting integrations, or other APIs, are the solution to your specific business needs.
Multiple Revenue Streams
Is your business collecting multiple revenues from different sources? Integrated accounting systems can help standardize data and analyze trends between revenue and customer relationships.
Multiple revenue streams also often mean lengthy expense audits. As a company grows, expense reimbursement and approval times become drawn out, leading to antagonizing delays. But with better accounting management, firms can experience minimized expenses and streamlined working capital, all while simplifying spending classification and general ledger transfers.
Difficult Reconciliations
Do your AR and AP teams face significant challenges reconciling invoices to cash? Integrating an account software solution that has readily available data and automation capabilities can help streamline your accounting workflows.
With an integrated accounting system, you can compile your financial data from every source into one single system, creating greater efficiency and lowering the expenses needed to track progress. By creating rules, automating approvals, and reconciling transactions, your firm can experience faster monthly closes and more accurate financial projections.
Manual Data Entry
As your transaction volumes increase, is keeping pace with growing duplication issues, multiple data formats, and human errors nearly impossible? Automating your payment imports from your accounting software allows you to spend less time handling ineffective manual processes and more time focusing on value-added tasks.
In today's global economy, having end-to-end visibility into your financial data is key. Integrated accounting systems that can automate the data process help you better understand the financial implications of your decisions throughout every part of your organization. While you get a real-time view of your business, you can rest assured that data standardization and uploads continue in the background.
Moneycorp's Accounts Software Integration with QuickBooks
Whether you answer yes to all, or even just one of the above questions, it's clear that switching between multiple sources to update your bookkeeping data is inefficient and time-consuming. But with Moneycorp's complete payments solution for QuickBooks users, managing international payments is easier than ever.
So, how does two-way integration with Moneycorp and Quickbooks work? Moneycorp's two-way data syncing allows users to track payments in multiple currencies and validate beneficiary information in real-time, instantly transforming payment workflows and scalability. This means cleaner books with a single point of reconciliation and enhanced data security.