How to make an international bank transfer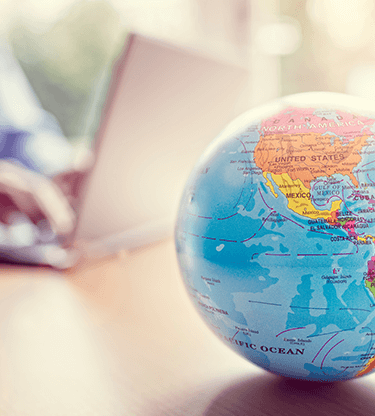 Transfer money internationally with our helpful guide
3 minute read
It can be slightly intimidating and confusing when you need to transfer money to someone overseas, but it doesn't have to be. While the process is slightly different than making a domestic transfer, it's still a simple transaction to make provided you follow the correct instructions and guidance.
Whether you are sending money to family and friends, transferring money to your overseas account or buying a property abroad, here's everything you need to know about making an international bank transfer.
What information do I need to transfer money overseas?
Although in the US you need to provide the ABA Routing Number of the recipient before you send money to their account, other countries around the world require different banking information. You can process your payment via the SWIFT system, as opposed to the standard domestic Fedwire service that requires a Routing Number.
US banks are also opted into the SWIFT system and each have their own SWIFT code that enables the branch to be identified. You might not be familiar with these, however, as your SWIFT code only needs to be provided when you are receiving money from a foreign bank account.
In order to transfer money internationally, you will need to obtain the SWIFT code of your recipient, as well as their IBAN. Short for 'International Bank Account Number', the IBAN is used by your bank to identify the individual account of your recipient.
How long do international bank transfers take?
The time it takes for bank transfers to process can vary depending on the bank or financial institution you use to make the payment, as well as the bank or institution that receives the funds. Other factors can include the currency that your payment is converted into and the financial regulations of the country you send money to.
As a general rule at moneycorp, however, a bank transfer to a foreign account typically arrives within 2-3 working days of your payment being made. You will also have 24/7 online access to your account, where you can view your payments and monitor their progress. In addition, our dedicated customer service team can provide you with any updates you require.
How much are international bank transfer fees?
When making an international bank transfer with your commercial bank, you can usually expect to pay a costly transfer fee for sending money abroad. This fee is charged each and every time you transfer money internationally, resulting in a large added expense if you need to make regular payments abroad.
Fortunately, you can enjoy low fees when you transfer money internationally with moneycorp, while we offer competitive exchange rates on over 120 currencies.
Need any help with making your international bank transfer? Contact our foreign exchange experts today!