Hedging against rising housing costs around the world
Kelly Cutchin, Country Manager at moneycorp, discusses the increasing demand for homes internationally and how a buyer could utilize a hedging strategy to offset these rising costs.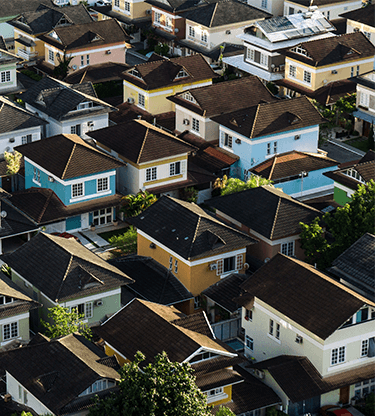 Demand on the rise
If you're on the hunt for a home, you may have noticed the housing market becoming increasingly competitive. The housing market has been drastically reshaped due to the pandemic, not just in states like Florida (where relaxed covid-19 restrictions and low taxes exist) but internationally as well. Plus, Analysts believe that increased housing demand and high prices will last well after the pandemic dies down.
Why is this? According to Morgan Stanley, "ninety percent of the world's central banks have dropped short-term rates to record lows, which has in turn pushed 30-year mortgage rates to record lows", creating widespread demand.
But it doesn't stop there. Demand has also been turbocharged by the trillions of stimulus dollars pumped into the economy, new-found cryptocurrency riches, and changes in buying patterns as more people work from home and young families give up their small apartments for more spacious homes.
In the US alone, "The median existing-home sales price in March rose by a record-breaking annual pace of 17.2% to a historic high of $329,100, with all regions posting double-digit price gains. The median existing single-family home sales price jumped 18.4% to $334,500, both historic highs," according to the National Association of Realtors.
We're seeing similar demand around the world. In fact, housing prices around the world are continuing to rise at their fastest rate in almost three years. According to Knight Frank's Global House Price Index report, "Prices increased by 5.6% on average in 2020, up from 5.3% in 2019."
To get a better understanding of the market, we spoke with our partner Kathryn Brown, Director of Operations at Paris Property Group. She said:
"Buyer inquiries have been strong over the past year as people have been realizing how they want to live and spend their time going forward"
Simply put, it's a seller's market and if you're looking to purchase a home overseas, you need to be prepared for more than just a pricing war with fellow buyers, you need to consider the currency market.
The Foreign Currency Market
For those purchasing a home abroad, the stakes just got a little higher. Most of the time, buyers and sellers will only consider a currency's exchange rate fluctuation much too late in the buying process. The foreign currency market can be quite volatile due to political, economic, and unexpected events around the world. Unfortunately, it's almost impossible to know the direction a currency may go but by keeping up to date with current events and understanding the underlying trends you can mitigate foreign exchange risk and ensure you have enough local currency to purchase your home abroad. With the help of an FX specialist, you can weigh your options based on your appetite for risk, budget, and how soon you plan to make your purchase.
Weighing Your Options
Forward Contract
If you prefer a certain exchange rate, then setting up a forward contract will be your best option. A forward contract can help protect against negative exchange rate movements by allowing you to lock in a rate. By locking in the currency exchange rate, you can create a clear budget and plan your purchase. However, this option isn't for everyone. If the exchange rate ends up moving in your favor, then you won't be able to take advantage of that movement.
Market Orders
Market orders can help manage currency exchange risk by providing a bit more flexibility. Unlike a forward contract that locks you into a rate, regardless of positive rate movements, a market order allows you to take advantage of movements in your favor while still locking in a minimum exchange rate.
Example: Best & Worst-Case Scenarios
Consider this, at the start of the pandemic, the US dollar to British pound exchange rate dipped to a low of around 1.1904, which meant an American purchasing a home in London at that time would have paid USD $237,579 for a home that cost GBP £200,000. However, the exchange rate today is closer to 1.3888, which means the same home in London could be purchased for $277,651, an increase of over $40,000.
Let's take it a step further. If the house in London also increased to GBP $230,000 due to the housing market demand rapidly rising, then the cost in US dollars would be USD $319,299 with today's exchange rate. Now if the American buyer had locked in the original low exchange rate of 1.1904 at the start of the pandemic, then the buyer would have only needed to spend USD $273,216 for the exact same home.
Protect Your investment
Selecting an FX product such as a Forward Contract or Market order can benefit you by helping you mitigate exchange rate fluctuations and accurately forecast how much money your overseas home will cost and better plan for the future.
A moneycorp FX specialist can help design a tailor-made FX risk management solution based on your budget, risk appetite, and timeline. From there, they can help you set up a free online account (or simply create an account on your own here), where they will walk you through the entire process and ensure you get the best rate for your exchange.
About Kelly Cutchin, Country Manager
In 2006 Kelly joined the Moneycorp Team based out of their Orlando Florida Office.
Since then, she has held various positions within the Moneycorp group. In December 2012, she took on the role of Country Manager for Moneycorp's USA operations where she leads a team of foreign exchange experts who work very closely with their global offices. Educating professionals on the importance of understanding the foreign exchange market and helping Realtors promote their businesses internationally are a few of Kelly's initiatives and passions.
Connect with Kelly on Linkedin!