Going to university abroad?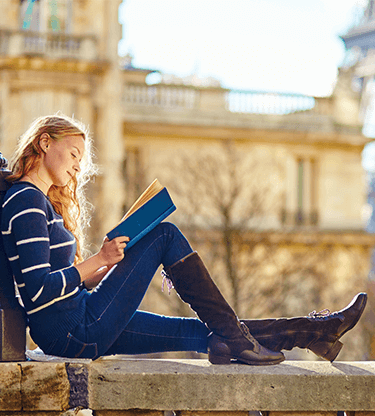 Going to university abroad?
While there are many outstanding universities in the US, studying abroad can have both academic and personal benefits. It's a 'once-in-a-lifetime' experience that, along with an impressive qualification will give you invaluable life skills as you learn to live and study in a different country. In addition, in many countries you may gain additional language skills that you pick up in your everyday life, even if your course is taught in English.
Do I need to know the language?
If you choose to study in a foreign country where English isn't the first language, then you'll be given the opportunity to expand your horizons and either learn a new language or improve your knowledge and fluency. If you're learning a language, you may at least have a semester abroad and that's because the best way to learn a language is through immersion. You'll find your skills improve significantly when you're using the language not only in class but also in social interactions and for everyday tasks like buying groceries.
Whilst studying abroad is a great way to acquire language skills, you don't have to let it stop you if you're yet to learn. For example, respected universities in Germany and the Netherlands offer many courses in English. China also offers courses taught in English and is slowly gaining traction as a popular location to study. However, the recent US-China trade war is having an impact; there has been a decline in Chinese students entering the US due to visa restrictions and as the tensions continue there may be challenges in gaining a place in a Chinese university or receiving the sponsorship or support available from the Chinese government to foreign students.
Can you save money on tuition fees by studying abroad?
Whether or not you save money will depend on where you choose to study – and what your alternatives are in the US. Compared to attending a state college, particularly when you're already resident in that state, can work out cheaper than some overseas universities. However, the fees vary depending on where you study. In Germany, tuition is free and there are some courses taught in the English language, although you'll still need to find travel and living costs. The University of Buenos Aires is another institution that does not charge tuition but all the courses are in Spanish to it depends on proficiency. The University of Buckingham in the UK offers accelerated degree courses that last just two years, which means fewer years of tuition fees and thus a lower cost. Again, you have travel and living costs to take into account, but with a strong dollar, options such as these may save you money on tuition fees.
Can I still take out a student loan if I study abroad?
If you choose to study abroad, it will depend on where you choose to study as to whether you'll still be eligible for student loans. In Ireland, institutions such as the University of Limerick and Trinity College Dublin are accredited to offer US federal student loans as well as a range of scholarships exclusive to American students. Other accredited universities across the world include some very prestigious choices including the University of New South Wales in Australia and the Vatican City institution, the John Cabot University in Rome, Italy.
Will my US qualifications be accepted at a university overseas?
Some universities have already set standards for accepting US students. For example, the City University of London considers AP and SAT scores as part of the application process and these are considered as equivalent to UK high school qualifications. In other cases, you may have to complete additional entry requirements including tests and essays as well as personal statements. In some cases, you may also have to prove a certain level of local language proficiency – again, in some cases, your high school qualifications will apply but you may want to be prepared to take a specific test set by the university you wish to attend.
Cost considerations when studying abroad
Tuition is a major cost but it's not the only consideration when studying abroad. The cost of living varies from country to country and you have to take higher travel costs into account. The dollar is currently performing well in the currency market, but there is no guarantee that this strength will continue throughout the years of an undergraduate or graduate course. Don't forget to take other essentials such as healthcare into account. US students in the UK will be entitled to use the National Health Service (NHS) free of charge which can be a cost savings, but depending on where you study, ensure that your policy covers international treatment or take out the relevant insurance and complete the required paperwork.
Budgeting tips for international students
The first step is to make a budget that covers all the costs, including tuition fees and rent. Don't just assume US prices: research average costs for groceries, utilities and other essentials to get a clearer picture. Travel will be a significant cost if you're planning to study abroad – you can get bargains by booking your travel in advance and you should be able to get term dates well ahead of time. A local bank account and SIM card for your cell will help to avoid international charges. Once you're overseas, speak to local students and shop around for the best bargains and don't forget that a lot of major tourist attractions can be free, not to mention that walking around a foreign city can be a cheap and enjoyable way to spend your time and enjoy your experience. Also, pick up an International Student Identity Card (ISIC) which costs around $25 and gives access to a range of student discounts and sometimes even free entry to museums, galleries and attractions all over the world.
How to study abroad
To have studied abroad is a valuable feature to have on your CV, both for the life skills you learn as you adapt to life in a foreign country and because the foreign language skills gained are hugely beneficial in the current job market. We can provide guidance on how you can manage your currency transactions and give you access to a secure online platform so you can keep track of your money and payments. From lump sum payments for tuition to regular payments to cover living costs, there are a range of currency tools to help you manage your international payments.
If you're heading out shortly or are interested in studying overseas, we can help you with managing the payments and costs for living and studying overseas.