Get the Right Rate: Paying for a Yacht Overseas
In this blog, we review our top tips for getting the right rate when paying for a yacht overseas.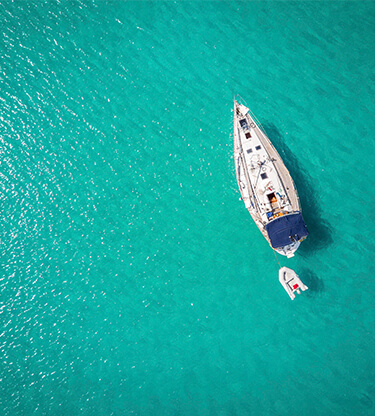 Understanding your options
You've decided you want to purchase a yacht. You've attended boat shows, done your research, and even talked to yacht brokerage firms. With the help of a yacht broker, you may have found one that just happens to be outside of U.S. waters. Purchasing a yacht abroad can be more than you bargained for but don't be disheartened, we have come up with some valuable tips that you should consider before you sign on the dotted line.
Contracts and Payments
First, be sure to look for an MYBA The Worldwide Yachting Association yacht sales contract or memorandums of agreement. Brokers may take you through all the details and tax issues but having this MYBA contract will ensure the necessary consumer protections are in place and ethical standards and practices are followed in the sales process.
One of the most important aspects of purchasing a yacht abroad is that you will need to provide at least a 10% deposit for your potential purchase and after the yacht passes inspections, then pay the remaining balance. Easy enough, right?
But did you know that the time it takes to close the purchase can span from a few days to weeks or even months? During this time, currencies can fluctuate and markets can go up and down, especially in today's volatile market. It is vital for you to consider currency changes and the financial risk associated with your purchase. Your initial purchase price in euro or pounds might skyrocket in a couple of weeks and you may end up spending more than what you bargained for. This could run up to tens of thousands of dollars depending on the size of the yacht and total cost. Transferring large amounts of money can also be an issue as most financial institutions might require your personal presence if a significant transaction amount is involved. You might also need to make other arrangements if you are abroad at the time of the purchase.
The good news? Safeguarding your purchase can be easily done with the help of a trusted payments provider. Set up a time to talk to your moneycorp foreign exchange specialist and get a tailor-made solution for managing your payments to shipping companies, mooring companies, brokers, and the seller. As an International Yacht Brokerage Association award winner, moneycorp has experienced FX dealers who specialize in the yacht industry. Not only are they able to help you with the payments, but they can also provide valuable currency risk management options such as forward contracts, where you can lock in a rate for up to two years, that can potentially save you money.
"The one thing my clients are always surprised by is our direct access to the world's largest financial institutions ensuring we always have the best exchange rate. My clients in the yacht market can take advantage of our pricing and hedging solutions to eliminate currency risk for up to 2 years during the duration of the build process"
- StJohn Webb, Key Account Manager at moneycorp
Shipping and Moorage
As you factor in the transit costs, stick to the major shipping ports and conduct research on the right yacht transport company. Shipping rates can differ depending on the type of transport and the size of your yacht.
When your yacht arrives in your local U.S. port, you'll be looking at providing documentation and clearance papers but keep in mind there are also costs involved in importing a vessel such as duty, merchandise processing tax, import bond, harbor maintenance tax, EPA filing, and other miscellaneous customs fees.
Don't let paying for your yacht become a daunting task. Armed with these tips, talk to a moneycorp specialist to help you with your purchase.