Four unique and surprising holiday celebrations around the world
In this blog, we highlight wonderful and quirky holiday celebrations around the world to help inspire you to travel in the not-so-distant future.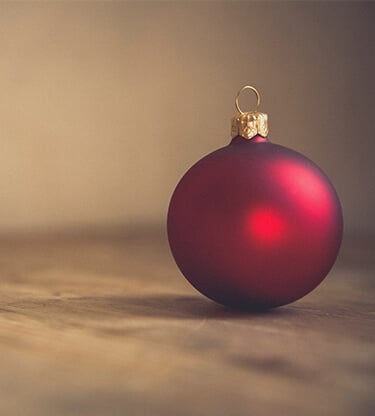 Four unique and surprising holiday celebrations around the world
5 minute read
Tis' the season for celebrating as the holidays are finally here! To inspire you to travel to locations and enjoy holiday traditions in the not-so-distant future, we're sharing with you wonderful and quirky holiday celebrations that make each of these countries a veritable feast to enjoy.
1. Sweden and the burning of the Gävle Goat

Dating back to pagan times, the Gävle Goat (Yule Goat) was a Christmas symbol in ancient festivals. However, the tradition of creating a giant version of the Swedish Christmas straw goat started in 1966 to attract customers to the local shops and restaurants in the southern part of Gävle. The massive straw goat has been a Christmas symbol ever since. The goat stands 13 meters high (43 feet), 7 meters long, and weighs 3.6 tonnes - making it the world's biggest straw goat! Not surprisingly, about 1,000 man-hours are needed to build it each year, and is inaugurated on the first Sunday of Advent every year. Unfortunately, more often than not, the goat has faced a terrible fate before reaching the New Year. In fact, the Gävle Goat has been hit by a cruising car, kidnapped, and subjected to fire and sabotage. The goat has been destroyed 37 times since the start of the tradition, however, last year it set a new record after surviving three consecutive Christmases. To find out if this year will be the fourth year of survival, you can follow the Gävle Goat on social media and even watch it live on a webcam placed in Castle Square from the first Sunday of Advent until after the New Year or until the sad day he meets his renowned fate.
2. Japan and KFC

For a predominantly non-Christian country, Japan sure has come up with an interesting tradition of celebrating Christmas by eating at the popular fast-food chain, Kentucky Fried Chicken. It all started in 1974 when KFC Japan started promoting fried chicken as a Christmas meal. This insanely popular marketing campaign, called "Kurisumasu ni wa kentakkii!" (Kentucky for Christmas!), made KFC chicken an annual tradition in Japanese homes. According to BBC, "every Christmas season, an estimated 3.6 million Japanese families treat themselves to Kentucky Fried Chicken, in what has become a nationwide tradition." Getting your hands on the "KFC special Christmas dinner" is no easy feat. Most often, families need to order their meals months in advance to prevent waiting in line for hours at their neighborhood KFC.
3. Austria and the devil-like creature Krampus
A not-so-warm-and-fuzzy tradition exists in Austria's Alpine region, where Krampus, a demon-like creature and St. Nicholas's evil counterpart, has been scaring children for hundreds of years. During the first week of December and on the eve of St. Nicholas's day, adults participate in an old tradition known as Krampusnacht, or "Krampus night," by dressing up as the evil character and wander around the city streets, not to spread good cheer but to frighten kids and punish those who have not been kind throughout the year. In Klagenfurt, you'll find the largest, annual Krampus parade with over 1,000 people dressed in scary costumes mixed with traditional figures such as St. Nicholas, angels, and witches. After the masks are taken off, those characters join revelers for a drink in the Christmas stalls in the city. It's no doubt that the Krampus tradition has transcended generations and has influenced culture around the world. In fact, isn't Krampus oddly reminiscent of the evil man named Child Catcher who takes kids in the classic movie Chitty Chitty Bang Bang?
4. Colombia and The Day of the Little Candles

Christmas celebrations start early in Colombia as they officially kick-off the Christmas season with El Día de las Velitas, or "The Day of the Little Candles" in English. Celebrated on December 7th, the eve of the Feast of the Immaculate Conception, citizens across the country participate in The Day of the Little Candles by lighting up their homes, landmarks, and even tombs with candles in all shapes, colors, and sizes. Each candle lit is to represent a wish and is arranged inside and outside of buildings together with paper lanterns and electric light displays. In Bogotá, Colombia's capital, thousands show up for a big event that includes a magic show and fireworks display at Simón Bolívar Park. What started as a religious holiday has since become a Columbian cultural event not to be missed.
With these inspirations for future holiday travel, where will your next trip be? Be sure to contact your moneycorp specialist for your foreign exchange or money transfers for your next vacation, no matter where you are headed.