Cyber Fraud on the Rise in 2021: How to Become Digitally Resilient
Cyber fraud is at an all-time high in 2021 which means prioritizing cybersecurity should be the number one goal across all business levels. Learn how to become digitally resilient with this quick guide.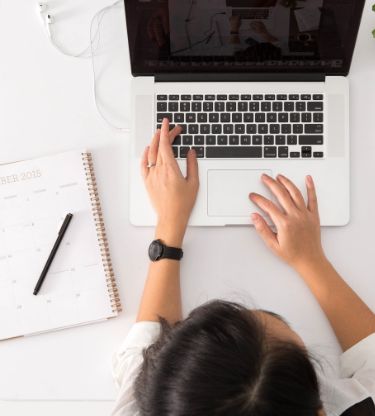 Cyber Fraud on the Rise in 2021
Cybercrime fraud is at an all-time high in 2021 with attackers targeting high-profile databases like never before. With an estimated $12 billion in global fraud losses, prioritizing cybersecurity should be the number one goal across all business levels and it's clear that organizations are starting to catch on.
Companies are starting the see the true impact that cybersecurity attacks and fraud scams play on a wider scale. Their reach is no longer limited to IT departments but instead affects all levels of business right down to the sales floor. Surprisingly, with so many technological investments made over the years, you'd think that the criminal tactics would evolve but the threats that affect businesses remain fairly straightforward.
Colonial Pipeline Ransomware Attack
In May of this year, a ransomware attack on Colonial Pipeline caused operators to shut down one of the nation's largest fuel pipelines, spanning over 5,000 miles, causing extensive gasoline shortages across the East Coast. According to officials, the cybersecurity system in place was largely inadequate leaving the organization practically defenseless against cybercriminals. After the shutdown, Colonial Pipeline was forced to pay out roughly $5 million to the extortionists to recover their stolen data.
The shutdown of the Colonial Pipeline network triggered a cascading crisis of panic buying at fuel stations, large jumps in gas prices, and emergency White House meetings. Network attacks, like with Colonial Pipeline, showcase the ever-present vulnerabilities that exist within critical infrastructures and should be a major concern for corporations going forward.
B2B Payment Fraud
B2B cybersecurity is another key concern for executives as more and more cybercriminals are ramping up their threats against major corporations. A release by the United States Department of Justice noted a recent scheme to steal $800,000 worth of payroll deposits by redirecting them to personal debit cards. Over 5,000 employee accounts were infiltrated from various organizations through a technique called "credential stuffing." This tactic uses credentials obtained through data breaches to log in through another, often unrelated, service.
This type of security threat is fairly widespread as breached credentials are constantly being traded online. From an individual standpoint, making sure that all passwords you use are unique is a great way to prevent them from being hacked. Corporations, on the other hand, have to take a much more complex approach with added two-factor authentication requirements, login captchas, and/or bot management services to mitigate their risk.
The State of Cybersecurity in 2021
The COVID-19 global health crisis was perhaps one of the most notorious events to shape the current cybersecurity landscape. According to a 2020 study, remote office networks were 3.5x more likely to encounter at least one family of malware than typical corporate networks. And, with so many organizations switched to remote work during this time, security risks magnified.
According to a 2021 Insights Report, despite the drastic investments made in cybersecurity, 3 in 4 IT leaders still lack confidence in their organization's current security system, despite spending more on security enhancements in 2020 than they had in the past. Cybersecurity is very much an ongoing process that must constantly be re-evaluated. Fortunately, 91% of IT leaders plan to increase their cybersecurity budgets in 2021.
Managing Cybercrime Fraud Risk in 2021
One of the first steps would be to focus on establishing a documented cybersecurity program that encompasses everything from operation rules to people involved. Cybersecurity best practices should be laid out clearly to promote a culture of inclusivity. Every individual in the business should have a shared responsibility for maintaining the security of business networks and data.
It's also imperative that organizations take the time to review the latest events happening in cybersecurity, even if they don't seem to relate to your industry. There are many cybersecurity statistics for 2021 that give insight into the growing threats, vulnerabilities, and trends to be aware of. Understanding this information can better help you to outline an effective strategy that puts you in a proactive position, instead of a defensive.
Organizations should also consider investing in security solutions that prioritize incident response plans. In the event of a cyber threat, having a prepared backup of all your key systems could be your saving grace. And, with a response plan in place, your IT specialist will have a better understanding of what vulnerabilities cybercriminals exploited to gain unauthorized access to company systems.
Risk assessments are also a great way to identify vulnerabilities within your cyber defenses. Departments should be analyzing ongoing reports to be aware of any abnormalities in areas such as changes in offerings, unusual exchange activity, and suspicious filings of new clients and/or accounts.
Managing your organization's cybersecurity risk is an ongoing challenge as attacks are getting more frequent, and sophisticated, each day. Organizations must take the time to prepare themselves so that, in the event of a security breach, the impact is minimal.