Podcast: Making sense with moneycorp
Episode #3: Understanding the Canadian Dollar and how companies can protect their bottom line.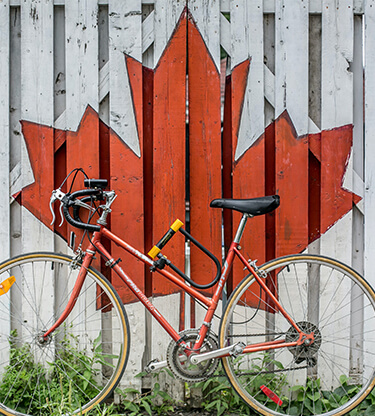 The Only Podcast Delivering the Most Up to Date Industry Insights Dedicated to Foreign Exchange and Global Payments
3 minute read
Available On:

We all know about COVID-19 impact on the world, but what about its influence to global currencies? In this podcast, we'll dig deep to understand the Canadian dollar during the pandemic and what companies should do if they want to protect their bottom line.
Host: Anil Sawrup – Consultant, moneycorp
Co-Host: Lugesan Reddy – President, Speciality Forex
In this episode we talk about:
How the Canadian Dollar fits into global FX markets.
Which key drivers influence the Canadian Dollar?
Coronavirus Impact.
What can companies do given the current FX volatility?
What is hedging and why should companies be using it?
Specific products and strategies that will work for clients.
Moneycorp's recent launch of FX services in Canada.
Did you know moneycorp recently expanded into Canada? Read our press release here.
About the speakers:
Anil Sawrup Anil Sawrup is a consultant for moneycorp, bringing over 22 years of experience in the global payments and hedging industry to his role with the company. As a growth-focused, dynamic executive with a track record for igniting successful change, Sawrup knows what it takes to devise and execute successful sales, market, and business development strategies. Over the course of his career, Sawrup has gained the skills needed to institute streamlined workflows and improved processes that amplify efficiency, increase productivity, and enable achievement of organizational objectives.
Anil Sawrup is a graduate from York University where he earned his Bachelor of Commerce. Since then, Sawrup spent 8 years at Cambridge Global Payments where he held multiple executive positions. Prior to that, he spent a combined 9 years at Travelex. Sawrup has a proven track record for successfully serving as an integral component to transforming sales and market penetration strategies all while strengthening a growing FX Payments-focused team.
You can reach Anil at anil.sawrup@moneycorp.com.
Lugesan Reddy has been involved in the FX industry for over a decade, helping many organizations in multiple countries with the management of their foreign exchange exposures. He is a designated Chartered Financial Analyst as well as being a Certified Treasury Professional. His qualifications and experience make him one of the leading foreign exchange consultants in Canada, if not the world. Lugesan recently started his own foreign exchange consulting firm called Speciality Forex – a company that is not tied to any broker or bank and offers completely independent FX consulting. Through his firm, he aims to help companies navigate successfully through FX markets so that their business remains protected in the most cost-efficient way.
You can reach Lugesan at lreddy@specialityforex.com.
Want the Daily Market Pulse delivered straight to your inbox?