Webinar: Optimizing FX Hedging and Payments
Learn how businesses can mitigate risk in a volatile environment.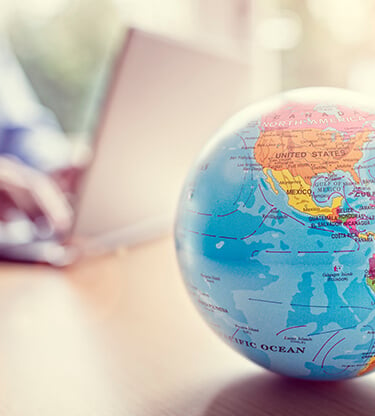 On Demand:
As we continue to adapt to the "new normal" caused by COVID-19, businesses everywhere are finding new ways to stay afloat. This uncertain environment causes companies with international interests to expose themselves to exchange rate movements in increasingly volatile conditions.
Whether you are a CFO, Treasurer, or Finance Manager, this webinar will help you understand your business' currency exposure which is the first step towards mitigating any risk and protecting your company from fluctuations of the market. Our speakers will help you identify the functions of your business that may leave you vulnerable to the currency market and discover insights into utilizing a wide range of foreign exchange tools that protects your operations and profits.
Watch for our free webinar and hear what our foreign exchange specialists have to say about mitigating risk during this "new normal".
Host: Thomas Anderson, Managing Director, moneycorp
Co-Host: Douglas Carp, Key Account Manager, moneycorp
In this webinar we talk about:
How to understand your business' currency exposure.
How to identify vulnerabilities in your business.
How to utilize FX tools to protect your bottom line.
About the speakers:
Thomas Anderson is the managing director at moneycorp where he also runs the structured solutions team. Prior to joining moneycorp in 2009, Thomas was a Managing Director in the FX Advisory Group at Bank of America for 12 years. At Bank of America, he held various senior FX advisory roles including FX Manager for the Asset Based Lending & Real Estate Divisions, team leader for the middle market & small business FX groups. Prior to joining Bank of America in 1997, Thomas was a VP in the FX Group at First Union (Wells Fargo now). Thomas holds a BA from the University of Massachusetts Amherst and an MBA from Queens University in Charlotte, North Carolina.
You can reach Tom at thomas.anderson@moneycorp.com, or at (617) 755-4454.
Douglas Carp is the Key Account Manager at moneycorp where he also is part of the structured solutions team. Doug has had an extensive career of 32 years in Finance and Treasury with a notable concentration on foreign exchange. Before joining moneycorp in 2018, he worked for GAF / ISP Corporation and Hunter Douglas. Doug was then recruited as Head of FX for M&T Bank and American Express Bank. Years later, he spent time serving in the non-profit sector as the Global Treasurer for World Vision International, before rejoining the FX industry. In addition, he has not only been quoted in the Wall Street Journal but has spoken professionally regarding emerging issues, currency market conditions, and risk management solutions. Originally from New York, Doug holds an MBA in finance from New York University.
You can reach Douglas at douglas.carp@moneycorp.com, or at (201) 259-2595
Want the Daily Market Pulse delivered straight to your inbox?