Thaakat: helping those who need it most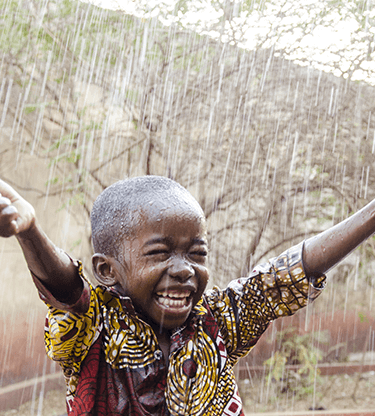 "I wish when we entered the non-profit scene, I had someone to go to for guidance."
3 minute read
"When you're managing a non-profit, you're constantly trying to save the organization money and yourself time. I wish when we entered the non-profit scene, I had someone to go to for advice. But now, a decade later, I've identified many of those key tools and platforms that have helped us thrive in this space. For many years, I would make weekly runs to the bank to get funds over to our global project sites. The banks were harsh and costly on us. Sometimes it took me an hour to get in and out of there (with a screaming baby in hand). For the last two years we've been working with moneycorp and it's transformed my life."
Helping those who need it most
With projects in Sierra Leone, Pakistan and Ghana, US based charity Thaakat, commit 100% of public dollars pledged directly to the projects. Uzma, founder and executive director of Thaakat, had struggled to reduce costs associated with sending funds abroad for 8 years. Banking fees were often covered personally by herself and other members of staff working for Thaakat.
For those 8 years, Uzma would spend hours in waiting lines at her bank 3 times a month, imploring the bank to waive transfer fees given to the organisation for sending money abroad. But transfer fees ranged from $45-55 per transfer, based on the volume of funds and country she was sending them. Plus, the bank added an additional $20-30 in monthly account fees just to allow her to send foreign transfers.
Uzma would also only be alerted to potential payment errors when her beneficiaries notified her that the funds had not arrived weeks after she had made the initial transfer. These sorts of errors occurred often, making Uzma lose confidence in the processes at the bank.
Another way for Thaakat
Uzma had tried to find another solution for the charity's international payments, but with no avail. When moneycorp contacted her, she was convinced that it was "too good to be true." She was assigned a dedicated account manager who spent time getting to know Thaakat's mission and the challenges the charity had been facing.
Thaakat was provided with solutions to combat the financial and logistical issues of making international payments every month. Uzma and her account manager planned out a cost-effective and comprehensive fee structure that recognised the importance of the charity's mission and maximised funding to their projects. moneycorp worked with Uzma to ensure that beneficiary information was set up accurately and verified to avoid any future potential delivery delays. Given the volatility of the currencies Thaakat sends, Uzma and her account manager continue to connect monthly to understand market changes that could impact her organisation and develop strategies to help reduce currency risk.
A brighter future
In just one year, Uzma estimates that working with moneycorp has saved her 30 visits to the banks, over $1600 in fees and at least 50 hours of working time. In addition to this, she has been given the confidence that her account manager will continue to ensure the best solutions for her charity and is only a phone call away to help her make international transfers that are received accurately and sent efficiently to places that need them most.