Daily Market Pulse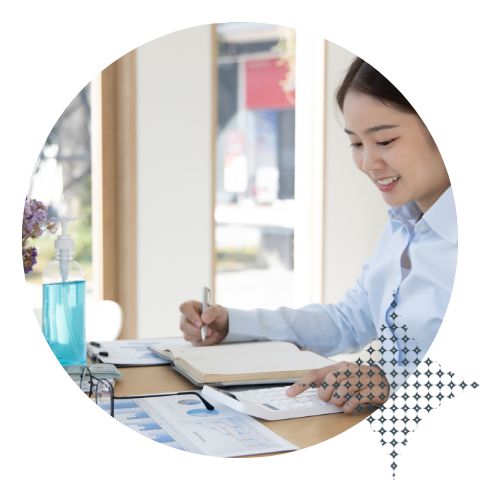 Dollar eases following Powell's remarks
USD
As the risk-on mood took the front seat on early Friday, the greenback came under further selling pressure, with the U.S. dollar index drifting lower. Traders booked profits while examining Federal Reserve Chair Jerome Powell's latest views on inflation. Powell stated that the Fed is "fully committed" to combatting inflation, but markets mostly ignored his statements because traders have already priced in another massive 75 basis point rate hike at this month's policy meeting. Moreover, his remarks were also tempered by the European Central Bank's move on Thursday to boost its policy rate by a historic margin of 75 basis points, signaling future tightening. Investors are now looking forward to the release of August U.S. CPI data next week, which will be the final inflation report before this month's policy meeting.
EUR
The Euro recovered above parity on Friday as markets digested a more hawkish European Central Bank's decision and prepared for further rate hikes. On Thursday, the ECB raised interest rates by an unprecedented 75 basis points, stating that borrowing costs will continue to rise as long as inflation stays high. The Euro initially dipped following the news amid growing fears about Europe's economic outlook but recovered after President Lagarde stated that the central bank is still far from the rate that will assist bring inflation to the 2% target.
GBP
The British Pound finished Thursday's volatile session with minor losses before regaining strength early Friday. Domestically, new Prime Minister Liz Truss announced an energy plan to combat rising energy costs and assist the energy sector, but questions remain about how the bill would be funded, especially given that the UK is dealing with rising inflation, a widening trade deficit, and recessionary prospects. The new energy plan, estimated to cost over £150 billion, will freeze energy bills at an average of GBP2500 per year for two years beginning October 1st, with an identical guarantee for companies. Elsewhere, the country is mourning the death of Queen Elizabeth II.
JPY
The Japanese Yen rebounded against the dollar today after hitting a 24-year low lately, as authorities stated that they are prepared to intervene if the currency's rapid decline continues. Officials from the government stated that "several options" are on the table, but they did not elaborate on any specific move to strengthen the Yen, such as asking the central bank to intervene in currency markets. Meanwhile, Bank of Japan Governor Haruhiko Kuroda stated that fast Yen movements "are undesirable as they destabilize corporate business plans and heighten uncertainty." The Yen has fallen to its lowest level since 1998, falling nearly 25% so far this year as a result of a growing policy gap between the Federal Reserve and the Bank of Japan.
CAD
On Thursday, the Canadian dollar closed in the green for the second day in a row, and it continued to rise early Friday. In the latest developments, the Bank of Canada raised its benchmark rate by 75 basis points to its highest level in 14 years on Wednesday, signaling that it will continue to tighten in future sessions. Later in the session, Statistics Canada will issue the August jobs data. Investors anticipate that the unemployment rate will rise to 5% from 4.9%, with a net change in employment of +15,000.
MXN
The Mexican Peso fell for the third time this week on Thursday, despite other Latin American currencies strengthening. Global risk sentiment was mixed, with U.S. stocks and commodities rising while the U.S. dollar and Treasury yield eased. According to the most recent data, Mexico's annual inflation rate accelerated in August to the highest level since late 2000; headline CPI increased 8.70% year on year, exceeding the consensus of 8.68%, while core prices remained unchanged. According to a client note from Citigroup, the current inflation print should be sufficient for Banxico to deliver another 75bps in the September meeting. Elsewhere, Inflation risks remain skewed to the upside.
CNY
The Yuan strengthened against the dollar today, recovering from two-year lows and benefiting from a broad weakness in the U.S. currency as markets digested Federal Reserve Chair Jerome Powell's latest comments on inflation. Meanwhile, consumer prices in China grew 2.5% year-on-year in August, dropping from a 2.7% expansion in July and missing expectations for a 2.8% gain. Producer prices also fell to 2.3% in August from 4.2% in July, falling short of expectations for a 3.1% increase and growing at the slowest rate since February 2021. Furthermore, Chinese authorities announced additional measures on Thursday to boost investments and aid the economy's recovery from damaging Covid lockdowns, boosting sentiment even further.
BRL
Yesterday, the Brazilian Real fell 0.28% against the U.S. dollar. Overseas, investors assessed the European Central Bank's monetary policy move, which lifted the bloc's benchmark interest rate to 0.75% - the first time the rate has risen since 2011. The market also echoed Federal Reserve Chairman Jerome Powell's comments. On the domestic front, financial market economists reduced their forecast for inflation this year from 6.70% to 6.61% while raising their forecast for economic growth. The financial market also maintained its expectation for the economy's basic interest rate, the Selic, to be 13.75% per year by the end of 2022.
Want the Daily Market Pulse delivered straight to your inbox?