Daily Market Pulse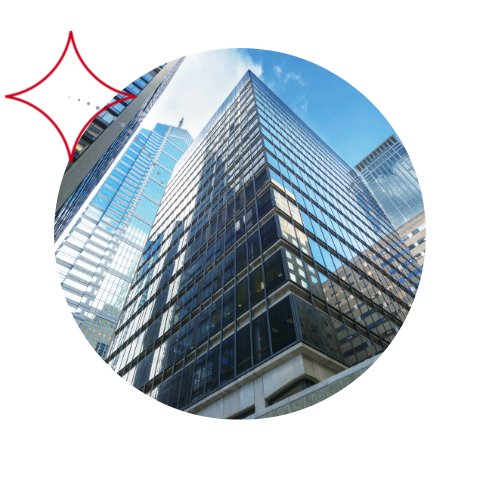 The dollar sustains its momentum
USD
The U.S. dollar index maintained its momentum from yesterday's session. After closing 0.15% higher, the index is edging up ahead of the European Central Bank's (ECB) widely anticipated policy announcements. Investors are cautious about today's ECB meeting, in which the central bank is likely to set the basis for quick rate hikes, if not start them with a minor raise. Meanwhile, investors are also looking forward to tomorrow's U.S. CPI data, which will help steer the Fed's rate hike plan. In the early European session, U.S. stock index futures trade with minor losses, indicating a cautious market sentiment. Following that, the U.S. Department of Labor's weekly Initial Jobless Claims report will be the only data on the U.S. economic calendar later in the day.
EUR
The common currency ended up closing Wednesday's session with 0.12% gains, although, it appears to be quite ahead of the European Central Bank (ECB) monetary policy meeting. During its June 2022 meeting, the ECB is expected to declare the end of its asset purchase program and signal an impending interest rate hike, as Eurozone inflation shows no signs of ramping up. President Lagarde recently pledged to stop negative borrowing costs in the third quarter, and money markets now anticipate 75 basis point hikes from the ECB by September, with the first 25 basis point increase in July. The central bank will also release new economic projections, which are likely to reflect lower GDP growth and higher inflation forecasts.
GBP
The Pound Sterling continues to weaken, extending losses from the previous session, in which it fell 0.44% against the U.S. dollar. Concerns over the impact of interest rate hikes to contain sky-high inflation dominated sentiment ahead of a major European Central Bank meeting later in the day. Meanwhile, the OECD forecast highlighted that the effects of high UK inflation still squeezing household and business incomes in 2023 alongside a further round of tax increases as the main drivers of the country's expected weak economic activity. In other news, the blue-chip FTSE 100 fell for the third consecutive day on Thursday, pulled down by commodities and consumer discretionary firms.
JPY
The Japanese Yen plunged 1.25% yesterday against the greenback. The yen has depreciated against the U.S. dollar, coming within a hair's breadth of falling to its lowest level in roughly 24 years, amid increased policy divergence and a widening interest rate differential between Japan and the United States. The Japanese currency has been pulled down by the Bank of Japan's persistent adherence to its low-yielding, stimulatory policy aimed at helping the economy at a time when U.S. yields are soaring on prospects of rate hikes. The BOJ decided in April to keep its key short-term interest rate at -0.1% while guiding 10-year JGB rates to around 0% and announced it would buy an unlimited quantity of 10-year JGBs every market day to preserve an implicit 0.25% yield cap. The yen was also under pressure from Japan's declining current account surplus and widening trade deficit, which was compounded by rising oil prices given the country's reliance on imported energy.
CAD
The Canadian currency is edging lower this morning amid a calm market, after closing 0.22% lower against the U.S. dollar yesterday. Crude oil prices fell from a three-month peak reached on Wednesday, as a new mini-lockdown was imposed in Shanghai, China's largest city and a global financial hub. As a result, the commodity-linked loonie has suffered. On the economic front, the latest Ivey PMI showed that economic activity in Canada expanded quicker in May, while another report showed that the country's trade surplus fell in April and was lower than expected, with both exports and imports reaching a new high. In other news, the S&P/TSX composite index of the Toronto Stock Exchange fell 0.7% on Wednesday after two consecutive days of gains, led down by industrial and financial stocks.
MXN
The Mexican peso is feeling the heat, much like riskier currencies, and is drifting low after registering minor gains (0.06%) yesterday. In the most recent political development, Mexico's opposition is on track to lose four state governorships to the ruling party following Sunday's elections, stalling its recent momentum against the country's populist president and complicating its route to victory in the 2024 elections. Morena, formed in 2011 by President Andrés Manuel López Obrador, would control nearly two-thirds of the country's governorships and most state legislatures and simple majorities in both chambers of Congress.
CNY
The Chinese Yuan closed 0.24% lower against the greenback in the previous session. The yuan rose versus the U.S. dollar on Thursday, rebounding from a one-week low earlier in the session, boosted by good Chinese trade statistics as manufacturers restarted work and supply bottlenecks eased as officials removed certain Covid limitations. China's exports increased by double digits in May, twice as fast as projected, while imports were also greater than expected. The yuan was under pressure earlier this week as investors awaited U.S. inflation data and worried about China's pandemic-ravaged economy's development. Meanwhile, markets were on edge as Shanghai reinforced Covid controls in some areas of the city to combat an increase in new cases just days after a two-month ban was lifted.
BRL
The Brazilian currency retreated 0.42% this last Wednesday, with the feeling of deteriorated investors sentiment due to fuel tax concerns. The tax fear is the main fundamental factor that the market is following because it not only brings an imbalance to the domestic accounts but also leaves Brazil displaced in relation to the international scenario. Meanwhile, there is a possibility that the global market of diesel will be under even more pressure in the coming months, said Petrobras, citing an expected seasonal increase in demand in the 2nd half of the year, lower availability of Russian exports due to sanctions, as well as possible U.S. and Caribbean refinery unavailability due to hurricane season between June and November. Elsewhere, the market continues to evaluate the proposals for both candidates for the presidency, but an agenda is clear for both - Bolsonaro and Lula, who are willing to increase spending in the coming years.
Want the Daily Market Pulse delivered straight to your inbox?