Daily Market Pulse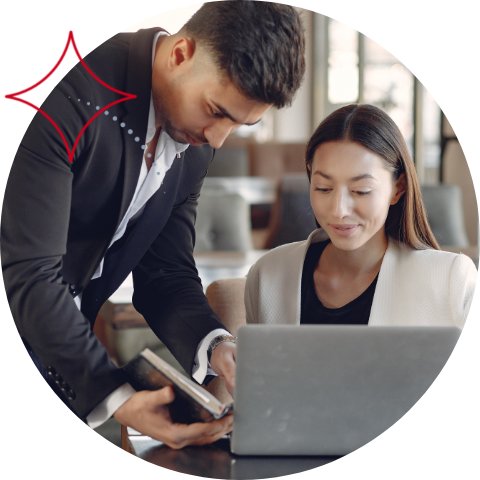 Dollar struggles and drops to multi-week low
USD
The U.S. dollar is struggling to find demand at the start of the week, with the greenback plunging to multi-month after losing more than 1% on Friday. Following the risk surge seen ahead of the weekend, the market sentiment remained rather optimistic. Meanwhile, last week's weaker-than-expected U.S. statistics raised hopes that the Federal Reserve might decrease the pace of its interest rate hikes. Nonfarm payrolls in the United States increased by 223,000 in December, slightly exceeding forecasts; nevertheless, a 0.3% growth in average earnings was less than expected and slowed from a 0.4% increase in November. Later in the session, the November Consumer Credit Change from the United States will be scrutinized for new impetus.
Tuesday 10 Jan - Powell's Speech
Thursday 12 Jan - Consumer Price Index (Dec)
Friday 13 Jan - Michigan Consumer Sentiment Index (Jan)
EUR
The Euro pushed higher in the second week of January, returning to seven-month highs, aided by a weaker dollar and a downbeat December jobs report, which reinforced expectations that the Fed will deliver fewer rate rises. Meanwhile, in Europe, pricing pressures eased more than predicted, with the Eurozone's annual inflation rate falling to a four-month low. However, without energy, inflation remains at historic highs. The European Central Bank's monetary policy course is unlikely to change for the time being, with another increase in borrowing costs forecast next month. However, several Governing Council members, notably Mario Centeno and Francois Villeroy de Galhau, have indicated that the peak rate is near.
Monday 09 Jan - Unemployment Rate (Nov)
Thursday 12 Jan - Economic Bulletin
Friday 13 Jan - Industrial Production (Nov)
GBP
Sterling climbed dramatically (1.55%) on Friday but closed the week unchanged. With the US dollar remaining weak in the early European session on Monday, the Pound remains bullish as risk sentiment remains high. Last week's weaker-than-expected ISM manufacturing and services data fueled fears of a U.S. recession. Combined with a payrolls report indicating sluggish wage growth, triggered betting on the Federal Reserve acting more cautiously. As a result, the Pound jumped. In other news, UK government officials will meet with union representatives from the health, education, and transportation sectors to try to avoid another round of public sector strikes.
Tuesday 10 Jan - BRC Retail Sales (Dec)
Friday 13 Jan - GDP (Nov) | Manufacturing Production (Nov)
JPY
The Japanese Yen surged against the dollar today, returning to its highest level in seven months after weaker-than-expected U..S data dampened aggressive rate hike prospects by the Federal Reserve. The Yen is extending its December gains amid growing anticipation that the Bank of Japan would soon abandon its ultra-easy policies, following an unexpected increase in the upper limit of its tolerance band on 10-year government bonds to 0.5% from 0.25% last month. According to the latest reports, the BOJ was considering boosting its inflation predictions in January in order to achieve price increases close to its 2% target in fiscal 2023 and 2024.
Tuesday 10 Jan - BOJ Governor Speech
Thursday 12 Jan - Current Account (Nov)
CAD
The Loonie is on the rise this morning, following gains of 0.94% on Friday. A dismal U.S. jobs report combined with an upbeat Canadian jobs report fueled the Loonie's rise. Having said that, the Canadian economy added 104 thousand jobs in December, exceeding forecasts and contributing to a 0.2% fall in the unemployment rate. The results give the Bank of Canada more latitude to extend its tightening cycle, despite past policymaker pronouncements that the central bank is nearing the end of rate hikes. In other news, Canada's Ivey Purchasing Managers Index dropped drastically to 33.4 in December 2022, from 51.4 the previous month, a more than 2-1/2-year low.
Tuesday 10 Jan - BOC Macklem Speech
MXN
The Mexican Peso clocked minor losses following a lower-than-expected inflation report. That being said, Mexico's annual inflation rate increased a little to 7.82% in December 2022, up from 7.80% the previous month, but remains near six-month lows and below market expectations of 7.86%. Consumer prices climbed by 0.38% month on month in December, the smallest increase in seven months and less below market expectations of a 0.43% gain. In other news, Mexico's consumer confidence indicator increased to 42.5 in December 2022 from a revised 41.9 the previous month. It was the highest reading since June of last year, as expectations for the current evaluation of households' financial situations and Mexico's macroeconomic position improved.
Monday 09 Jan - Headline and Core Inflation (Dec)
Wednesday 11 Jan - Industrial Output (Nov)
CNY
The offshore Yuan advanced versus the U.S. dollar, reaching its best level in over five months, as China's continuous liberalization boosted the economy's prospects. Guo Shuqing, the People's Bank of China's party secretary, stated on Sunday that China's economic development would swiftly recover and return to its "normal" path as the government gives more financial assistance to households and private firms to help them recover from the Covid-induced slump. In recent events, Beijing has opened sea and land crossings with Hong Kong and eliminated the obligation for arriving tourists to quarantine, signaling the end of the stringent zero-Covid policy that has impacted the economy.
Tuesday 10 Jan - FDI (Dec)
Wednesday 11 Jan - CPI (Dec)
BRL
Local governments across Brazil and big companies have implemented measures to avoid new episodes of violence, setting a state of alert nationwide. Several analysts believe that the events will crush the legitimacy of the far right in the country and that the system will bring an end to any tolerance of these people. Ahead of the Brazilian market opening on Monday, markets and the economy are unlikely to go unscathed by these events. Economists suggest a spike in political uncertainty to around levels last seen in 2017, which could weaken the real by 1.8% and push stock prices down by 3%. Investors will widen their risk premiums in the country as we anticipate an increase in volatility, and economic activity should shave around 0.7% off in January.
Monday 09 Jan - BCB Focus Bulletin
Tuesday 10 Jan - IPCA Inflation (Dec)
Wednesday 11 Jan - Retail Sales (Nov)
Want the Daily Market Pulse delivered straight to your inbox?