Daily Market Pulse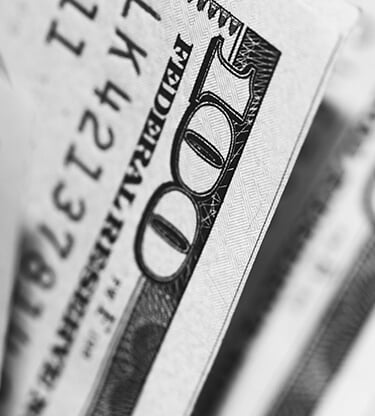 Dollar loses on sliding treasury yields
USD
The U.S. dollar index, which measures the greenback's performance against a basket of six major currencies, closed 0.23% higher followed by a drop in momentum and posting losses during Wednesday morning. The 10-year U.S. Treasury note yield, which sets the tone for corporate and family borrowing costs around the world, surged above 1.96%. This was the highest surge in two years, bolstering the dollar's strength on Tuesday. Meanwhile, investors are looking forward to the 10-year U.S. Treasury note auction, which will take place ahead of Thursday's important inflation report. Furthermore, the market atmosphere remained upbeat in the early European session. Lessening concerns of a military war between Russia and Ukraine appear to be allowing risk flows to remain in control of markets. This is shown by U.S. stock index futures increasing between 0.3 and 0.5% this morning. Investors are now focusing on the latest U.S. consumer price index, which is estimated to have climbed by 7.3% year on year in January. This is the greatest increase since 1982, supporting expectations for a larger 50 basis point Federal Reserve rate hike in March.
EUR
The Euro closed 0.24% lower but consolidated its losses during Wednesday morning. The Euro fell after European Central Bank President Christine Lagarde stated that there are no signs that Eurozone inflation would remain persistently and significantly above the ECB objective in the medium term, and that any policy changes will be gradual. Meanwhile, Francois Villeroy de Galhau, head of the Bank of France and a member of the European Central Bank's (ECB) governing council, warned on Tuesday that the market reaction to last week's ECB meeting may have been too strong. The current comments from the ECB policymaker echo those of ECB President Christine Lagarde, who reversed her stance on rate hikes earlier this week. Looking forward, German trade figures for January will be highlighted. Meanwhile, investors' attention is focused on the European Commission's quarterly economic forecasts and the U.S. Consumer Price Index (CPI), both of which are expected on Thursday.
GBP
The Pound Sterling closed 0.05% higher yesterday and continued to gain this morning. The currency found positive traction on Thursday and is attempting to build on this week's comeback against a weaker U.S. dollar. The U.S. dollar bulls were on the defensive due to a softer tone surrounding U.S. Treasury bond yields. Investors, on the other hand, are convinced that the Fed will pursue robust policy responses to combat persistently rising inflation. This is evidenced by the recent rise in U.S. bond yields, which limits the potential upside for the Sterling. Aside from that, worries about the Brexit agreement's Northern Ireland Protocol are undermining the British pound. In the absence of key economic data from the U.K., traders will rely on broader market sentiments and political developments to steer U.K. prices further.
JPY
The Japanese Yen closed 0.39% lower followed by consolidating its losses on Wednesday morning. The Japanese yen remained weak on Wednesday, lingering near a one-month low after Bank of Japan deputy governor Masazumi Wakatabe said last week that tightening monetary policy is premature until inflation reaches the bank's aim of 2%. Meanwhile, the Bank of Japan will maintain its accommodative stance to ensure that the Japanese economy strengthens sufficiently to bring inflation to the BoJ's target of 2%, according to Bank of Japan board member Toyoaki Nakamura. However, uncertainty over how quickly Japanese firms would pass rising raw material costs on to consumers is also one of the country's economic risks. In other news, the Nikkei 225 Index rose 1.08%, while the wider Topix Index rose 0.94% on Wednesday, as Japanese stocks followed Wall Street's strong overnight session.
CAD
The Loonie closed 0.32% lower before gaining momentum modestly on Wednesday morning with minor losses. On Tuesday, the Canadian dollar fell against the U.S. dollar, weighed down by lower oil prices and dismal foreign trade data. Canada recorded an unexpected C$ 0.14 billion trade deficit in December 2021, its first shortfall since May of that year. This fell significantly short of market expectations of a C$2.50 billion surplus. Meanwhile, petroleum futures, a major Canadian export, fell below US$90 per barrel. This was weighed down by hopes that sanctions on Iranian oil would be eased after U.S. and Iranian officials agreed to meet in Vienna to restart the nuclear accord. In other news, the S&P/TSX Composite Index closed 0.7% higher on Tuesday, a level not seen since January 17th. Although powered by commodities and financials, a drop in oil prices has impacted the energy sector.
MXN
The Mexican Peso closed 0.10% lower before regaining its strength and moving upward on Wednesday morning. The Mexican Peso lowered amid the U.S. dollar posting gains on Tuesday. This was triggered by stronger U.S. treasury yields and prospects of a hawkish Fed ahead of key CPI data release. Meanwhile, domestic inflation data for January is set to be released today, and it is predicted to be 7.02% year on year. A stronger reading would bolster the Central bank of Mexico's (Banxico) case for a rate hike. However, considering the dismal economic outcomes of the previous quarter, weak economic activity would affect Banxico's decision to raise interest rates.
CNY
The Chinese Yuan closed 0.16% lower on Tuesday. On Wednesday, the Yuan weakened against the U.S. dollar. This was caused by pressure from widening policy divergence, as impending rate hikes in the United States contrasted with monetary easing in China. The People's Bank of China has reduced many major short- and medium-term interest rates, with experts anticipating additional easing measures in the coming months. This includes a 50 basis point reduction in the reserve requirement ratio. Former Chinese currency regulators have also cautioned that policymakers may take additional measures to keep the yuan steady, potentially putting downward pressure on the currency. To control the yuan, policymakers might strengthen the yuan's flexibility, widen capital outflows, or control capital inflows, according to Guan Tao, an economist, and former government official.
BRL
The Brazilian Real closed 0.19% higher against the greenback on Tuesday. This comes after the Brazilian currency led the day's advances among the major global currencies, indicating an adjustment movement and ongoing flows due to the attractive Brazilian interest rate. Meanwhile, with the Selic increasing to 10.75% per year, Brazil now has the highest real interest rate in the world, increasing the profitability of the domestic fixed income market and the flow of foreign capital to the country. According to the Central Bank's Focus bulletin released this Monday, financial market experts boosted their inflation estimate for 2022 for the fourth week in a row, rising from 5.38% to 5.44%. Moving forward, IPCA inflation for January and retail sales for February will be reported today, which will drive Real prices further.
Want the Daily Market Pulse delivered straight to your inbox?