Daily Market Pulse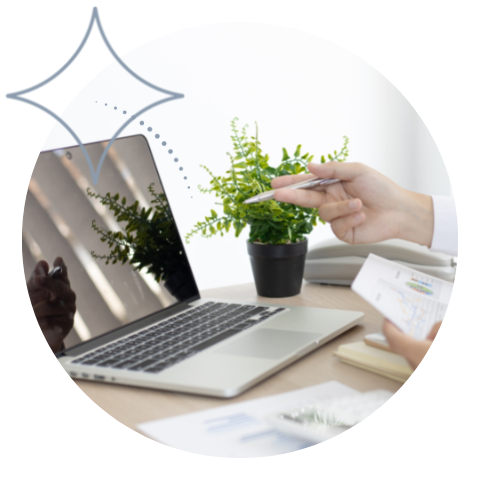 Dollar steady hovers near recent highs
6 minute read
USD
The U.S. dollar index fell 0.18% on Monday as government bond yields fell, supporting stock markets. The dollar trades sideways and is still hovering near recent highs early this morning. Market participants are waiting for the release of the U.S. Consumer Price Index on Wednesday. Economists expect annual inflation to fall to 8.7% from 9.1% in June, and a significant decrease could relieve some pressure on the Fed and in turn, drive the dollar lower. Furthermore, concerns about economic growth and aggressive tightening in the United States resurfaced on Friday following a strong job report. Investors will reassess the situation, following the release of inflation figures.
EUR
The euro rose 0.1% on Monday and is still rising slightly in the European morning session. The shared currency's strength is built upon traders, who are pricing in a roughly 95% chance of a 50 basis point rate hike at the European Central Bank's meeting next month, up from a 50% chance last week. Despite this, the common currency remains close to parity amid fears of a European economic crisis. Final PMI figures confirmed that Eurozone private sector activity contracted for the first time since February 2021 at the start of Q3, inflation is still rising, and the energy crisis is far from over, with high energy prices causing a broad-based rally in consumer and producer prices.
GBP
The British pound is edging up modestly this morning after closing 0.07% higher yesterday. Nonetheless, the British pound remains undermined in the second week of August, as investors await GDP data for the second quarter, which is due Friday, to see if the economy is heading into a recession. The Bank of England painted a bleak economic picture last week, forecasting the UK's longest recession since the global financial crisis while raising interest rates by 50 basis points, its largest increase since 1995. At the same time, the inflation peak is expected to be higher, but the central bank may be forced to slow the pace of rate hikes in order to avoid further harming on an already fragile economy.
JPY
After closing almost flat yesterday, the Japanese yen weakened against the dollar after hitting a two-month high earlier this month, as a surprisingly strong U.S. jobs report last week bolstered the case for further Federal Reserve tightening ahead of U.S. inflation data this week. Meanwhile, several Bank of Japan (BOJ) officials recently stated that the central bank needed an exit strategy from its massive stimulus while maintaining that an easy monetary policy was required for the time being because wages needed to catch up to boost consumption and help Japan's economic recovery. At the same time, Japanese Finance Minister Shunichi Suzuki warned of sharp yen fluctuations, saying he would closely monitor currency movements and their impact on the economy while coordinating with the BOJ.
CAD
The Canadian dollar climbed 0.67% higher against the U.S. dollar yesterday and continues to rise this morning. Following last week's sell-off due to the U.S. job report, the loonie faced an overbought situation and recently attempted to cut some of its losses in yesterday's trading session. Meanwhile, traders anticipate high volatility for the loonie-dollar pair until a pair equilibrium is reached. In other news, Canada's economy unexpectedly lost jobs for the second month in a row in July, while the unemployment rate remained at a historic low of 4.9%, giving the central bank ample room to continue tightening monetary policy to combat inflation.
MXN
The Mexican peso benefited from the dollar's decline yesterday, gaining 0.87%. Furthermore, the steady dollar provides a string momentum to the peso this morning, allowing it to maintain its uptrend. In recent news, consumer prices in Mexico rose faster than expected in early July, raising the prospect of further interest rate hikes as the central bank struggles to control stubbornly high inflation. However, in the face of a potential U.S. downturn, Bank of America has reduced its 2023 growth forecast for Mexico's economy to 0% from 1%, predicting the country will enter a recession.
CNY
The yuan fell slightly against the dollar on Tuesday, following a 0.16% gain in the previous session, as new Covid outbreaks, property sector woes, and geopolitical tensions clouded China's economic outlook, even as exports remained robust. According to Mizuho Bank Ltd's Chief Asian FX Strategist, the U.S. Federal Reserve is unlikely to slow its rate hike pace, which would reduce the appeal of Chinese assets, potentially putting downward pressure on the yuan. He also mentioned that the latest export figures from China may help to alleviate some of the concerns about falling global demand. Any respite, however, will be short-lived. In other news, China's military announced on Tuesday that it will continue to conduct military drills and exercises in the seas and airspace surrounding Taiwan, with a focus on blockades and resupply logistics.
BRL
On Monday, the Brazilian real surged once again by 1.05% against the U.S. dollar. The Brazilian central bank emphasized in its focus report that its tightening cycle has likely ended, although policymakers warn that further hikes could come if inflation persists. According to a Focus survey released by the Central Bank on Monday, financial market analysts reduced the inflation estimate for 2022 from 7.15% to 7.11%. Economists predict a 1.98% increase in GDP in 2022, but only a 0.40% increase in 2023. Moving forward, investors will be looking for new domestic inflation figures and central bank minutes later in the day, as well as U.S. CPI data on Wednesday.
Want the Daily Market Pulse delivered straight to your inbox?