Daily Market Pulse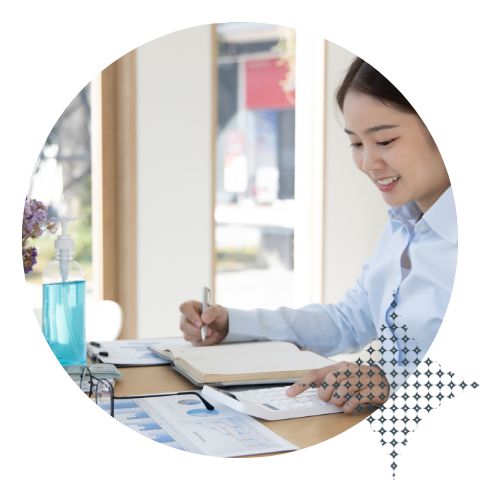 Dollar calm ahead of Powell's speech
5 minute read
USD
After dropping 0.44% yesterday, the U.S. dollar index hovered near a 20-year high on Thursday, as investors remained cautious of Federal Reserve Chair Jerome Powell's speech for additional information on the central bank's rate hike plan. Powell will speak at the Cato Institute conference later today, possibly his last public remarks before the September 20-21 policy meeting. Markets presently expect another 75 basis point rate hike at this month's meeting, bringing the fed funds rate to 3%-3.25%. Meanwhile, traders are also waiting for the European Central Bank's policy announcement later today, which is likely to be more active in combating inflation despite rising recession fears.
EUR
After gaining more than 1% yesterday, the Euro is slightly down this morning as markets focus on the European Central Bank's (ECB) policy announcements. The ECB is expected to raise its policy rate by 75 basis points (bps), but some experts believe there is still a good chance the bank will only raise rates by 50 bps. Meanwhile, annual inflation in the Eurozone increased more than expected in August to a new record high of 9.1%, and it is expected to reach double-digit levels in the coming months. At the same time, Russia suspended natural gas flows through the Nord Stream 1 pipeline indefinitely, further threatening the outlook for the winter.
GBP
Sterling fell to its lowest level since 1985 yesterday as Bank of England officials issued a gloomy economic forecast due to high energy prices and soaring inflation, which reduced people's purchasing power. However, the strong selling pressure on the U.S. currency in the American session assisted in recouping the losses. Today, the Pound appears to be sliding lower as market volatility remains low ahead of the ECB interest rate decision and comments from Fed Chair Jerome Powell later in the day. In other news, Liss Truss's new administration is scheduled to publish an energy rescue plan on Thursday, with measures costing £200 billion to combat rising energy costs.
JPY
The Japanese Yen is continuing to fall this morning and lingers near a multi-year low as mark sentiment remains weak. According to the most recent data, the Japanese economy grew 3.5% on an annualized basis in Q2 2022, compared to preliminary data of 2.2% growth, beating market forecasts of 2.9% growth and picking up sharply from an upwardly revised 0.2% increase in Q1. The upward revision was aided by a significant rebound in private consumption and faster growth in government spending as the Covid situation eased with the removal of all pandemic restrictions. Furthermore, business mood improved sharply, while net exports contributed favorably to GDP, with exports rising significantly faster than imports.
CAD
The momentum built upon the Bank of Canada's interest rate hike faded this morning, and the Loonie began to fall versus the U.S. dollar. Yesterday, In accordance with market expectations, the Bank of Canada lifted its overnight rate goal by 75 basis points to 3.25% in September 2022. It is the fifth rate increase in a row, increasing borrowing prices to their highest level since 2008. In addition, policymakers stated that interest rates would need to rise further given the inflation outlook, with surveys indicating that short-term inflation expectations remain high.
MXN
The Mexican Peso rose for the first time this week on Wednesday as 10-year U.S. Treasury yields fell, supporting all Latin American currencies. On a closing basis, one-month USD/MXN implied volatility rose for a third day to 12.038%, the highest since August 22. Meanwhile, Mexico's swap rates fell across the board on Wednesday, reflecting lower US yields and a stronger peso; the TIIE curve anticipates more than 130 basis points more rate hikes for the rest of 2022, pushing policy rates beyond 9.8% by year's end. Elsewhere, according to the latest biweekly Citibanamex survey, published late Tuesday, the next rate change will be a 75bps increase in September. The policy rate is expected to end the year at 9.75%, up from 9.50% two weeks ago.
CNY
The Chinese Yuan fell but slowed its losses on Thursday as the central bank signalled concern over the currency's recent rapid drops toward the crucial level by setting a stronger-than-expected fixing. Since mid-August, the Yuan has shed 3.2% against the dollar, weighed down by a strong currency and a slowing domestic economy. The central bank announced earlier this week that it would reduce the amount of foreign currency that financial institutions must retain as reserves in order to stem the Yuan's recent decline. Investors will be watching Fed Chair Jerome Powell's comments later in the afternoon for fresh hints on the U.S. central bank's tightening path.
BRL
Due to a national holiday, Brazilian markets were closed yesterday. In recent developments, Brazil's central bank chief Roberto Campos Neto stated that the bank would assess the need for another rate at this month's policy meeting, adding that the country will likely experience three months of deflation, owing primarily to the government's tax cuts.
Want the Daily Market Pulse delivered straight to your inbox?