Daily Market Pulse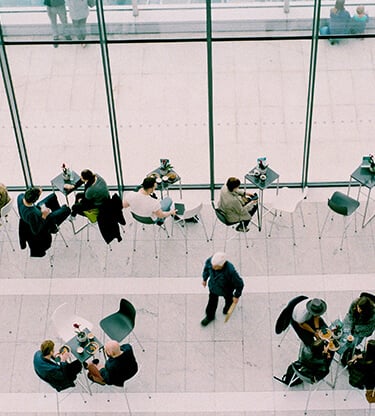 Dollar takes a breather following upbeat job reports and dovish Fed
USD
The U.S. dollar index, which tracks the performance of the greenback against a basket of six major currencies, kicked off the week on a quiet note, pulling back from the 2021-high recorded on Friday's trading session, although still holding high levels against most of its peers. The October U.S. Job reports, in combination with Fed officials withdrawing stimulus while sustaining rates, added to the positive risk sentiment in global markets. The U.S. Bureau of Labor Statistics announced that the U.S. created 531k new jobs in October, exceeding expectations at 425k while revising up the poor September results from 194k to 312k. The upbeat unemployment data, one of the biggest concerns of U.S. policymakers, pushed wall street main indexes to finish the week at new all-time highs amid risk-on momentum and U.S. democrats passing a USD one trillion infrastructure bill. The U.S. Treasury Yields suffered a near 10% loss in the second half of the week, and are currently trying to rebound towards 15%. Coming up, Fed's chief Jerome Powell is set to speak, alongside his Colleagues John Williams, Richard Clarida, and Bowman, while from England, we will be tuned to Andrew Bailey's remarks.
On Sunday 11/07: Daylight Saving Time Ends
On Tuesday 11/09: Producer Price Index ¦ Redbook Index
On Wednesday 11/10: Consumer Price Index ¦ Consumer Price Index Core ¦ Continuing Jobless Claims ¦ Initial Jobless Claims Wholesale Inventories
On Thursday 11/11: Veterans Day
On Friday 11/12: Michigan Consumer Sentiment Index
EUR
The shared currency remains subdued against the greenback, after reaching new year-to-date lows on Friday, and is looking to consolidate losses during the early hours of today's trading session. Several factors continue to undermine the potential of the EUR, especially the divergence in monetary policy which was accentuated during the past week, amid Fed officials announcing tapering from November onwards, while U.S. job reports provided a sigh of relief for market participants and policymakers. Despite a divergence in monetary policy perspectives, one thing Powell (Chairman of the Fed) and Lagarde (President of the European Central Bank) have in common is their view on transitory inflation, where they both agree that certain factors are inducing inflationary pressures should ease by mid-2022. However, given the major lack of economic data to be released on Monday, market participants will stay tuned to the Fed officials' intervention throughout the course of the day.
On Monday 11/08: Eurogroup Meeting
On Tuesday 11/09: EcoFin Meeting ¦ ZEW Survey - Economic Sentiment
On Thursday 11/11: Economic Bulletin
On Friday 11/12: EcoFin Meeting ¦ Industrial Production
GBP
The Pound Sterling sustains significant pressure against the greenback as it trades from a touching distance the year-to-date lows, which are likely to extend amid escalating tensions between the European Union and the United Kingdom. The British Government is preparing to trigger Article 16 of the Northern Ireland Protocol, which could lead to a trade dispute between both parties, removing any kind of framework from the situation. Market participants fear that this will damage both parties, although the U.K. is more vulnerable to the negative ramifications following the surprise interest rate hold from the Bank England at last week's meeting. Market players will stay tuned to the unfolding of the ongoing Brexit talks in the week ahead.
On Tuesday 11/09: BORC Like-For-Like Retail Sales
On Thursday 11/11: Manufacturing Production ¦ Industrial Production ¦ Gross Domestic Product ¦ Total Trade Balance ¦ Total Business Investment
JPY
The Japanese Yen found mild traction during the early hours of the trading session amid softer U.S. Treasury Yields, which attempted a bounce back towards 1.5%. The JPY takes a breather after Friday's U.S. job reports, which showed upbeat data providing significant pressure to the Yen, although Dovish comments from Jerome Powell during his monetary policy statement made market participants reassess the interest rate adjustment expectations, capping gains to the greenback. Amid a lack of significant macroeconomic data, market participants will remain focused on U.S. Treasury Yields performance and remarks from Fed officials.
On Monday 11/08: JP Foreign Reserves ¦ BoJ Summary of Opinions ¦ Coincident Index ¦ Leading Economic Sentiment ¦ Machine Tool Orders
On Tuesday 11/09: Labor Cash Earnings ¦ Current Account ¦ Bank Lending ¦ Trade Balance - BOP Basis ¦ Eco Watchers Survey: Outlook/Current
On Thursday 11/11: Producer Price Index ¦
CAD
The Canadian Dollar held its ground during Friday's trading session, amid North American job reports and crude oil prices closing the week with a 2.39% rebound. Job reports in the U.S. and Canada released divergent results, underpinning the greenback amid upbeat results exceeding expectations and previous figures revisions, while Canadian readings fell short of expectations. However, the greenback's potential was offset by a spike in Crude oil prices before the end of the week, following the verdict from OPEC + meeting which increased the oil output by 400k daily barrels only. This week, expect a quiet week in terms of data, with Governor Maklcem's remarks on Tuesday as the main event of the week.
On Tuesday 11/09:BoC Beaudry Speech ¦ BoC Governor Macklem Speech
On Thursday 11/11: Remembrance Day
MXN
The Mexican Peso closed 0.98% higher against the greenback on Friday, following the release of better than expected unemployment reading underpinning the upbeat mood in the equity markets hitting new all-time highs. However, amid dovish expectations in regards to interest rate hikes, the greenback suffered losses amid Banxico officials looking to tighten monetary policy. Mexican policymakers are set to announce its interest rate decision and monetary policy statement on Thursday this week, and market consensus suggests that the central bank will hike rates by 25 bps, from 4.75% to 5.00%.
On Tuesday 11/09: 12 Month Inflation ¦ Core Inflation ¦ Headline Inflation
On Thursday 11/11 Industrial Output ¦ Central Bank Interest Rate
CNY
The onshore Yuan traded sideways and within a tight range as the People's Bank of China returns to net inject liquidity in the markets. The PBoC injected CNY 100 billion yuan into the financial sector to continue easing conditions in the distressed financial sectors. Market participants witnessed a shift in indicators that reinforces the view that the PBoC may cut the required reserve ratio for banks by another 50 bps in the coming months, although Chinese policymakers have refrained from this. Ongoing credit challenges and financial stability categories are now in a range that shows a stronger need for easing monetary policy and market conditions.
On Sunday 11/07: Exports ¦ Imports ¦ Trade Balance ¦ Foreign Exchange Reserves
On Wednesday 11/10: Consumer Price Index ¦ Producer Price Index ¦ Foreign Direct Investments ¦ New Loans ¦ M2 Money Supply
BRL
The Brazilian real closed the week with solid gains, capitalizing 1.08% against the greenback amid solid job reports and limping U.S. treasuries. In contrast with the dovish comments from Fed officials around rate hikes, Brazil's Central Bank raised 150 bps to 7.75% on 27th October and, if the BCB drivers on its pledge to raise another 150 bps in December, the Selic rate will close the year at 9.25%. A recent government proposal to change fiscal rules and enable higher spending in 2022 warranted the outsized move. Taking into account hike expectations, market participants expect the Selic rate to be at 10.75 by February next year, with risks biased on the downside for the BRL, if markets and hard data continue to counter the BCB's sanguine views on commodities and the fiscal front.
On Wednesday 11/10: IPCA Inflation
On Thursday 11/11: Retail Sales
Want the Daily Market Pulse delivered straight to your inbox?