Daily Market Pulse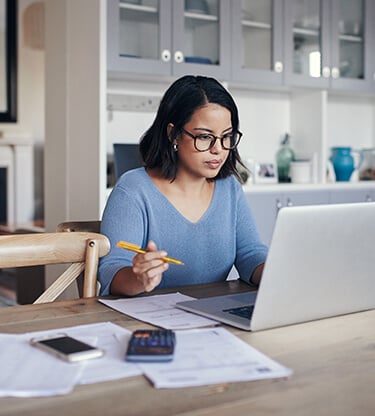 The dollar firms up as inflation data looms
6 minute read
USD
The U.S. dollar struggled to find demand amid improving market mood on Tuesday and closed 0.17% lower, nevertheless, the benchmark 10-year U.S. Treasury bond yield reclaimed 3% early Wednesday, helping the dollar index stay relatively resilient against its rivals. Investors have also absorbed a better-than-expected U.S. jobs report from last week and are looking forward to inflation data later this week for clues on monetary policy trends. Meanwhile, investors were cautious ahead of the European Central Bank meeting on Thursday, which is likely to lay the basis for quick rate hikes. U.S. stock index futures are down between 0.3 and 0.4% early Wednesday, indicating a cautious market mood so far. Moving ahead, a 10-year U.S. Treasury note auction will take place later in the day, and the U.S. Census Bureau will provide Wholesale Inventories data.
EUR
The common currency is edging down amid the reduced risk appetite mood after it managed to close yesterday 0.06% higher against the greenback. The sustained momentum is built upon traders, who are bracing up for this week's European Central Bank monetary policy decision which is expected to set the tone for a rate hike next month. The central bank is expected to announce the end of its large-scale asset purchases and reiterate plans to hike interest rates in July, as Eurozone inflation remains stubbornly high, reaching a new record high of 8.1% in May. Traders are pricing in 130 basis points of ECB rate rises by year's end, with a 30 percent possibility of an extra 25 basis point move beyond the fully priced 25 basis point increase in July. In other news, the Stoxx Europe index is trending south due to market risk aversion. Investors will shortly eye GDP Q1 data, which is estimated to be 5.1% year on year
GBP
On Tuesday, the Pound Sterling closed in positive territory, (0.48%+), before surrendering some of its gains on Wednesday morning as risk flows halted. Concerns over sky-high inflation and tightening monetary conditions dominated market sentiment once again, with investors avoiding large bets ahead of the European Central Bank meeting on Thursday. Meanwhile, the Halifax house price index in the United Kingdom grew 10.5% year on year in May, the slowest rate of growth since the beginning of the year. House prices grew 1% in May, down from 1.2% in April, the eleventh straight monthly increase, raising the average price to buy a property to a record high of £289,099. In separate to that, the blue-chip FTSE 100 fell on Wednesday, as losses in the commodities and financial sectors overshadowed gains in healthcare.
JPY
The Japanese Yen continued to nudge lower today after closing 0.54% lower in the previous session. In the latest data release, the Japanese economy contracted 0.5% on an annualized basis in the first quarter of 2022, contrary to early figures of a 1% decline and following an upwardly revised 4% increase in the fourth quarter, which was the fastest pace of expansion since the fourth quarter of 2020. Furthermore, the gauge for Japan's service sector mood rose 3.6 points from the previous month to a five-month high of 54 in May 2022, as Covid restrictions were lifted. On Wednesday, the Nikkei 225 Index rose 1.04% and the wider Topix Index rose 1.18%, setting new two-month highs and taking cues from a solid overnight session on Wall Street.
CAD
After closing 0.38% higher the previous day, the Canadian dollar failed to maintain its pace this morning amid a risk-averse market mood. Meanwhile, Canada reported a CAD 1.5 billion trade surplus in April 2022, down from a downwardly revised 2.3 billion surplus the previous month and considerably below market estimates of a CAD 2.9 billion surpluses. In addition, the Ivey Purchasing Managers Index in Canada increased to 72 in May 2022, up from 66.3 the previous month. The rate of job creation increased, and inventories increased, while prices fell. Meanwhile, supplier delivery times have increased. In other news, the S&P/TSX composite index of the Toronto Stock Exchange recovered early losses to close 0.5% higher on Tuesday, in line with U.S. markets and bolstered by energy sectors as oil prices ended a tumultuous session near $120 per barrel. In addition, gold prices recovered following two sessions of losses.
MXN
The Mexican peso gave up some of its gains against the dollar on Tuesday, closing 0.18% lower, and continuing to fall this morning amid dollar strength. The continued peso momentum was established after the president's party won the majority of states in weekend elections, increasing President Andres Manuel Lopez Obrador's hold on power ahead of the 2024 election. Meanwhile, the Bank of Mexico lowered its economic growth forecasts for this year and 2023 in early June, citing continued supply-chain disruptions and increased prices as reasons for a lower global growth outlook. The central bank said in its quarterly report that it forecasts GDP to grow by 2.2% in 2022, down from 2.4%earlier, and to grow by 2.4% in 2023, down from 2.9% previously.
CNY
The Chinese Yuan closed 0.05% lower against the greenback in the previous session. On Wednesday, the yuan fell against the dollar, weighed down by market concerns about China's increasingly different monetary policy views from those of other major nations. Monetary divergence might put downward pressure on the yuan and increase the possibility of capital outflow. Meanwhile, investors in China believe that a mid-year liquidity injection is still required to support the country's faltering economy. Separately, markets were nervously analyzing the currency's potential impact after various U.S. officials hinted at a reduction in Trump-era tariffs on Chinese exports. In other news, the Shanghai Composite rose 0.68%, while the Shenzhen Component rose 0.82%, ending at their best levels in two months, on the back of easing Covid limits in China and investors' hopes for more stimulus.
BRL
The Brazilian Real fell 1.48% on Tuesday, the most in two weeks, as investors worried about the country's fiscal health after the government proposed a constitutional change to compensate states for any revenue lost as a result of a tax cut aimed at lowering surging diesel and gas prices. If adopted by Congress, the proposal would temporarily eliminate the state tax on the movement of goods and services. Meanwhile, greater inflation forecasts boosted betting that Brazil's central bank will continue to tighten. The Selic rate was raised by 100 basis points to 12.75% in May, the highest level since February 2017, and experts estimate another 50 basis point increase at the next meeting.
Want the Daily Market Pulse delivered straight to your inbox?