Daily Market Pulse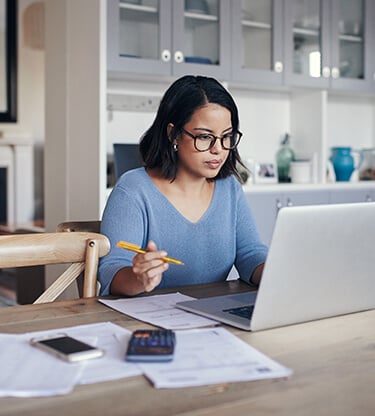 Dollar rises on treasury yields
7 minute read
USD
The U.S. dollar index, which measures the greenback's performance against a basket of six major currencies, closed 0.04% lower. However, this morning it regained its momentum and partially recovered its losses. After a dramatic drop the previous week, the dollar index was steady yesterday as surprise robust jobs data gave support, but traders await U.S. inflation readings on Thursday to guide policy outlook. Meanwhile, the benchmark 10-year U.S. Treasury bond yield continues its march toward the crucial 2% barrier early Tuesday, assisting the greenback in retaining its strength against its major rivals. Furthermore, the recent Payrolls figures fueled anticipation that the Federal Reserve will take a more aggressive stance as soon as the March Fed meeting. Moving forward, the NFIB Business Optimism Index, the IBD/TIPP Economic Optimism Index, and the Balance of Trade data will be featured in today's North American session.
EUR
The Euro closed 0.04% lower and continued to drop during the early hours of Tuesday morning. This comes on the heels of the U.S. dollar's recent rise and comments made by European Central Bank President Christine Lagarde yesterday. In a speech to the EU Parliament, Lagarde stated that there was no evidence of inflation surpassing the 2% objective in the medium run. She also stated, "we need to maintain flexibility and optionality in the conduct of monetary policy now more than before." The Euro gained 2.7% last week, its biggest performance since early 2020, as investors increased their bets on rate hikes following the ECB's meeting last week, which took a hawkish tone due to growing inflation threats. Money markets continue to price in approximately 50 basis points of rate hikes this year, though economists are more cautious with most forecasting the first move at the end of the year or early in 2023.
GBP
The Pound Sterling closed 0.08% lower yesterday before regaining its momentum modestly this morning. Firmer U.S. Treasury yields support the U.S. dollar's strength, which weighs on the Pound sterling. The newly growing Brexit jitters are also acting as a negative catalyst ahead of Friday's important talks between UK Foreign Secretary Liz Truss and European Commission Vice President Maros Sefcovic. Furthermore, the Guardian's report relays additional hurdles for UK PM Boris Johnson as a result of difficulties for Labour Party leader Keir Starmer, undermining the pound Sterling pricing. Meanwhile, retail sales in the United Kingdom grew 8.1% year on year in January 2022, accelerating from a 0.6% increase the previous month amid a New Year boost despite rising inflation. Moving forward, traders will be looking for the U.S. Goods and Services Trade Balance for December. However, traders will be paying close attention to the late-week Brexit discussions, UK Q4 GDP, and U.S. CPI.
JPY
The Japanese Yen closed 0.18% higher although it lost its momentum early Tuesday morning. The Japanese Yen weakened against the U.S. dollar on Tuesday, falling further from a one-week high achieved last week, after Bank of Japan deputy governor Masazumi Wakatabe stated on Thursday that tightening monetary policy is premature until inflation reaches the bank's target of 2%. He claimed that doing so would jeopardize the economy's recovery from the pandemic. He also recognized that consumer inflation may accelerate to approximately 1% in the coming months and that it may increase faster than predicted as more businesses seek to pass on rising costs to consumers. Furthermore, the yen came under pressure after the dollar recovered some ground following a surprisingly strong U.S. jobs report. Traders were also anticipating U.S. inflation data due later this week, as a strong showing might fuel speculation for a larger 50 basis point Federal Reserve rate hike in March.
CAD
The Loonie closed 0.71% higher and continues to extend its uptrend on Tuesday morning. The Canadian currency gained against the U.S. dollar in the second week of February, rebounding from a one-week low as investors bet that the Bank of Canada's rate hikes will not be delayed due to weaker-than-expected job data. Despite a 5% point increase in the unemployment rate and over 200 thousand job losses in January, money markets predict that the central bank would raise interest rates at its next meeting on March 2nd, followed by 5 additional hikes throughout 2022. While the bank's benchmark rate remained steady at its most recent meeting on January 26th, policymakers observed that the economy no longer required support to deal with the effects of the pandemic. Investors are now looking forward to Bank of Canada Governor Tiff Macklem's speech on Wednesday for further indications of rate hikes and the outlook for inflation.
MXN
The Mexican Peso closed 0.39% higher and continues to strengthen following a modest pullback on Tuesday morning. The Mexican Peso surged as investors are sidelined amid waiting for key CPI data in the U.S. to assess the monetary policy outlook before placing aggressive bets. Domestically, Mexico is drafting a multibillion-dollar infrastructure package with private firms and is intensifying its efforts to entice U.S. investments that might otherwise go to China as it seeks to jumpstart its stalled economy. The public-private investment plan would comprise around 40 projects in areas such as highways, energy ventures, telecommunications, and ports, according to Finance Minister Rogelio Ramirez de la O in an interview at Mexico City's National Palace. Going forward, traders are waiting for inflation data, which is due on Wednesday.
CNY
The Chinese Yuan closed 0.08% lower on Monday. The Yuan fell against the U.S. dollar on Tuesday, after reaching a near 2-week high in holiday-thinned trading last week, as a former Chinese currency regulator warned that policymakers could take additional measures to keep the currency stable, potentially putting downward pressure on the currency. The Yuan has also remained under pressure as a result of widening policy divergence, with impending rate hikes in the United States contrasted with monetary easing in China. In other news, the Shanghai Composite rose 0.67% while the Shenzhen Component fell 0.98% on Tuesday as mainland equities failed to gain ground amid fears that the U.S. might add more Chinese businesses to the export control list.
BRL
The Brazilian Real closed 1.1% higher against the greenback on Monday. Yesterday, the Brazilian currency led gains among its emerging peers, on a day that higher-yielding currencies performed well against the US dollar. Meanwhile, the Central Bank of Brazil has signaled to reduce the pace of monetary policy tightening, however, there are still doubts over its execution. Today, the publication of the minutes of the last meeting of the COPOM will be crucial to understand the decision behind the last Selic hike and the next ones. Elsewhere, the main stock index, Bovespa, fell 0.2% on Monday. This was led downward by a sell-off in the healthcare, banking, and energy sectors amid concerns about tighter monetary policy as investors await new inflation statistics due Wednesday. In addition, iron ore demand will revive as Chinese markets have opened after holidays and signaled for economic stimulus especially for the infrastructure segment, which may improve Real prices as Brazil is one of the main exporters of Iron ore.
Want the Daily Market Pulse delivered straight to your inbox?