Daily Market Pulse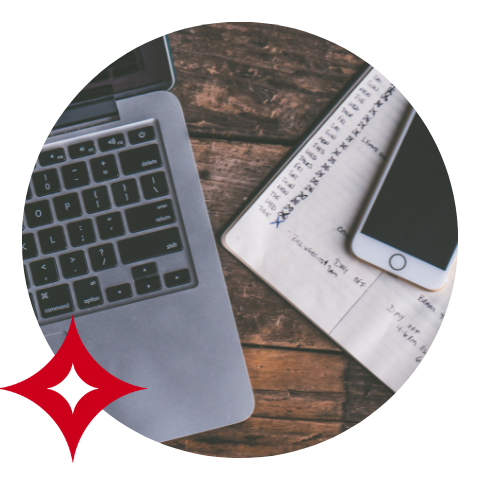 Dollar starts the new week on backfoot
USD
The U.S. dollar Index (DXY) rose 0.87% on Friday, snapping a two-week losing streak, boosted by an upbeat July jobs report. Early Monday, markets are relatively quiet, and the dollar consolidates Friday's gains. The Bureau of Labor Statistics reported on Friday that Nonfarm Payrolls increased by 528,000 in July, far exceeding the market expectation of 250,000. As a result, the likelihood of a 75 basis point Fed rate hike in September has risen to 68.5% from 29% a week ago. In the European morning, U.S. stock index futures are slightly higher, indicating a slightly upbeat market mood. There will be no high-impact data releases from the U.S. in today's session, and risk perception could drive market action in the second half of the day.
Tuesday 08/09/2022 - Nonfarm productivity Q2
Wednesday 08/10/2022 - Consumer Price Index(Jul)
Thursday 08/11/2022 - Producer Price Index (Jul)
Friday 08/12/2022 - Michigan Consumer Sentiment Index (Aug
EUR
The euro fell 0.67% after the U.S. jobs report on Friday, but it recovered some of its daily losses and is now slightly higher this morning. The common currency remains under pressure as energy woes and hawkish rival central banks limit the euro's potential. Another issue that the Eurozone is currently dealing with is falling Rhine water levels. The Rhine is the main transport artery for the German economy, and it is now on the verge of becoming impassable for a number of key commodities, which would have a significant impact on trade and growth. Going forward, the Sentix Investor Confidence Index data for August will be presented on the European economic calendar later in the day.
Monday 08/08/2022 - Sentix Investor Confidence Index (Aug)
Friday 08/12/2022 - Industrial Production (Jun)
GBP
After snapping a two-week winning streak, the Pound sterling ended Friday 0.74% lower, before trading in a relatively tight range early Monday. At its most recent monetary policy meeting, the Bank of England decided to raise interest rates by a 0.5% point. In the fight to contain inflation, this large increase piled pressure on businesses and households with its largest increase in nearly 30 years. Furthermore, the Bank of England issued a dire warning to the UK economy, quickly reversing the Pound's recent gains against other G10 currencies. On the data front, investors are anticipating new economic releases for fresh momentum, with UK GDP data due later this week.
Monday 08/08/2022 - BRC Retail Sales (Jul)
Friday 08/12/2022 - GDP (Jun) | Manufacturing Production (Jun)
JPY
The Japanese yen plunged dramatically by 1.55% on Friday before continuing its downward trend against the U.S. dollar. Much of this is due to the fact that interest rates in America may rise further after the jobs report came in much stronger than expected. Also, there is also a lot of interest rate differential pricing, but the Bank of Japan is doing everything it can to keep 10-year JGB interest rates at 0.25%. As a result, the Bank of Japan must continue to buy unlimited bonds, which is equivalent to printing unlimited yen. On the other end of the spectrum, the Federal Reserve is tightening monetary policy. To put it another way, it creates a perfect storm for a continuation.
Thursday 08/11/2022 - Foreign Investments
CAD
The Canadian dollar fell 0.57% on Friday but managed to recover some of its losses this morning as market sentiment improved slightly. The upbeat U.S. payroll data weakened Lonnie. Domestically, weak labor market data added to the pressure. The Canadian economy has revealed that job losses are continuing. Economic data came in at -30.6k vs. 43.2k. Furthermore, the unemployment rate has remained unchanged at 4.9%, allowing the central bank to continue tightening monetary policy to combat inflation. Without major economic data releases this week, risk sentiment, dollar valuation, and oil prices are likely to drive Loonie prices.
No new data releases this week
MXN
The Mexican peso declined 0.43% against the greenback on Friday before regaining ground early Monday. The peso fell due to stronger-than-expected labor market data from its U.S. counterpart, which raised expectations of another large Fed hike, lifting the dollar. Meanwhile, domestically, consumer prices in Mexico rose faster than expected in early July, raising the prospect of further interest rate hikes as the central bank struggles to control stubbornly high inflation. Investors will be watching for half-month inflation data for July tomorrow, which is expected to be 8.13% year on year. Furthermore, Mexico's central bank is expected to announce an interest rate decision later this week.
Tuesday 08/09/2022 - 12-month inflation (Jul)
Thursday 08/11/2022 - Central Bank Interest Rate
CNY
On Friday, the Chinese yuan slid by 0.19%. The yuan held steady against the dollar in today's session, as solid Chinese trade data offset pressure from a surprisingly strong U.S. jobs report. Data released over the weekend showed that China's export growth unexpectedly accelerated in July, resulting in a record trade surplus. Investors are also looking forward to Chinese inflation and credit lending data due later this week in order to assess the health of the world's second-largest economy. Meanwhile, the yuan remains vulnerable to sharp moves in the face of resurgent domestic Covid-19 outbreaks and simmering U.S. China tensions over Taiwan.
Wednesday 08/10/2022 - Consumer Price Index(Jul)
Friday 08/12/2022 - Foreign Direct Investments (Jul)
BRL
On Friday, the Brazilian real surged 0.95% against the U.S. dollar. The dollar's decline was influenced by inflows of funds from foreign investors, as well as perceptions of increased attractiveness of fixed income and the stock market a day after the market assessed that the Central Bank had already ended the cycle of monetary tightening. Meanwhile, the domestic scenario remains full of political uncertainties as the presidential elections in October approach, which tends to bring volatility to the exchange market and increase foreign investors' insecurity. In other news, the FGV reported that the General Price Index-Internal Availability (IGP-DI) fell 0.38% in July, marking the first deflationary period since the end of 2021.
Tuesday 08/09/2022 - IPCA Inflation (Jul)
Wednesday 08/20/2022 - Retail Sales (Jun)
Want the Daily Market Pulse delivered straight to your inbox?