Daily Market Pulse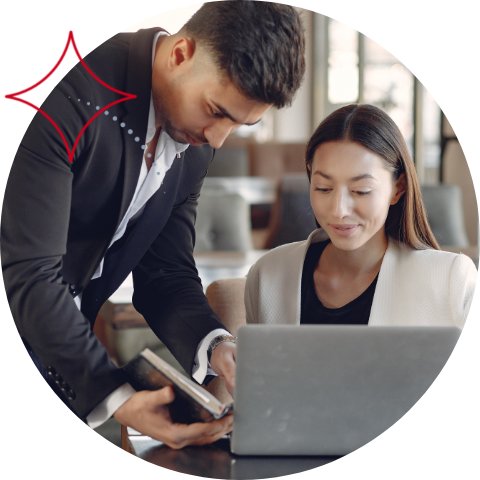 Dollar advances amid a cautious mood
USD
The greenback outperformed its peers on Tuesday, thanks to positive ISM Services PMI data. It sustained its momentum early Wednesday, with the U.S. dollar Index reaching a new multi-decade high. Investors remain cautious in the middle of the week as attention switches to central bank events. The ISM Services PMI increased to 56.9 in August from 56.7 in July, exceeding market expectations of 55.1 and indicating the greatest expansion in services activity since April. As a result, markets are now pricing in a 74% chance of a 75 basis point Fed rate hike in September, up from 57% early Tuesday. Traders look forward to the Bank of England's (BoE) Monetary Policy Hearings and the Bank of Canada's (BoC) interest rate decision later in the day.
EUR
The Euro is holding onto slight gains this morning after succumbing to further bearish pressure yesterday and reaching its lowest level in 20 years. Traders are anticipated to remain on the sidelines ahead of the European Central Bank's (ECB) monetary policy announcement on Thursday. The renewed pressure was brought on by the optimistic service activity figures in the U.S. that increased the likelihood of a 75-bps rate hike. Meanwhile, on Tuesday, several ECB members sounded warier about aggressive policy normalization and reminded of the Fed-ECB policy divergence. Eurostat will now publish figures on the second-quarter employment change and GDP growth.
GBP
Reports that incoming UK Prime Minister Liz Truss planned to freeze home energy bills for 18 months aided the British pound's resilience against its major rivals yesterday. Truss said in a speech on Tuesday that she would lower taxes to reward hard work, take action on the energy problem, and publish her plan as soon as this week. The Pound remains reasonably quiet early Wednesday. Traders are now paying attention to the Bank of England's monetary policy hearings. Meanwhile, BoE policymaker Mann stated that interest rates should be hiked more aggressively since the central bank's gradualist policy has failed to contain the rise in borrowing costs so far, warning of rising inflation in the UK economy for an extended period of time.
JPY
The uninterrupted JPY depreciation resumed early Wednesday as the Yen hit a new multi-decade low. So far this week, the Yen has lost more than 400 pips. When asked about currency intervention, Japanese Finance Minister Shunichi Suzuki said on Wednesday, "we will take necessary steps." According to traders, Yen's selloff's fundamentals have remained unchanged since March. The market is pricing in a widening gap between tightening monetary policy in the United States and the Bank of Japan's tightly cemented ultra-loose stance. Expectations of further downside were bolstered by robust U.S. economic statistics posted on Tuesday, raising the likelihood of further Fed rate hikes.
CAD
The Canadian dollar maintained its bearish momentum from yesterday's session, losing 0.08% against the U.S. dollar. The risk-off mood ahead of the Bank of Canada's interest rate decision puts Loonie traders on the defensive. Aside from that, falling crude oil prices could damage the commodity-linked Loonie and add to further weakness. Moving forward, markets anticipate another massive rate hike as the central bank attempts to rein in sky-high inflation. Money markets are already pricing in a 75 basis point rate hike, raising borrowing costs to 3.25%.
MXN
The Mexican Peso declined for the third time in four days on Tuesday as the U.S. dollar and Treasury yields rose; the currency remained within its current trading range even as a measure of the greenback touched a record high. Meanwhile, three Banxico meetings are set for September, November, and December, with the curve pricing a 75bps increase this month and a 50bps increase in November. The big catalyst this week is August inflation, which is due on Thursday. In other news, Banxico Deputy Governor Jonathan Heath stated that the market consensus is correct: the reference rate might rise to 10% and that the central bank should maintain its present 600bps rate gap with the Fed.
CNY
As disappointing Chinese trade data depressed sentiment and underlined economic risks from declining global demand and multiple domestic disruptions, the Yuan plunged to levels last seen in July 2020. China's exports increased 7.1% in August, falling short of market expectations of 12.8% and dropping considerably from an 18% increase in July, while imports remained sluggish. Meanwhile, the People Bank of China stated that the forex reserve requirement ratio would be reduced by 200 basis points to 6% commencing September 15. The Yuan is down nearly 10% this year as China's Covid-battered economy and divergent monetary policy make the currency less attractive to investors.
BRL
Yesterday, the Brazilian currency further weakened against the dollar. It dwindled by 1.62% due to hawkish Fed remarks about rate hike prospects. Today, markets will remain closed. However, investors will monitor the pro-Bolsonaro demonstrations scheduled for Independence of Brazil to indicate the incumbent's popularity and proxy for how political noise can increase amid the presidential race.
Want the Daily Market Pulse delivered straight to your inbox?