Daily Market Pulse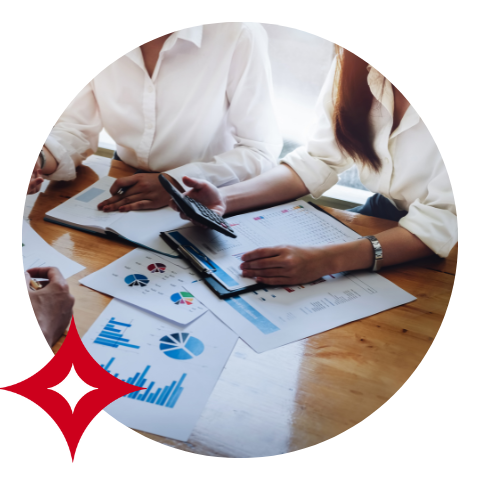 Dollar holds its gains ahead of Jobs data
6 minute read
USD
The U.S. dollar index retained its gains on Friday morning, supported by a steady stream of hawkish words from Federal Reserve officials. Investors also await the crucial monthly employment data, which might influence the central bank's November monetary decision. The nonfarm payrolls data, which is coming later in the day, is likely to indicate that the U.S. economy gained 250,000 jobs in September, and an upward surprise would support predictions for additional monetary tightening and fuel another dollar surge. Cleveland Fed Bank President Loretta Mester said the Fed must be "singularly focused on inflation," echoing other central bank officials who sounded unambiguously committed to lowering inflation with additional rate rises, even if it means more unemployment and slower growth.
EUR
Following a 0.94% decline yesterday, the Euro is making a slight comeback this morning. The common currency is still near a 20-year low as investors questioned the ECB's ability to battle inflation while preserving an economy at risk of recession. According to the latest ECB meeting minutes, markets expect the central bank to raise rates in substantial increments at its October and December meetings, but the rate-hike cycle may decelerate next year. In other news, the newest economic figures reveal that retail sales in the EU declined for the third consecutive month in August, and revised PMIs suggest that GDP is decreasing, with the rate of decline accelerating in the third quarter.
GBP
Following a 1.45% drop on Thursday, the British Pound is recouping some of its losses, supported by positive economic data releases. The Halifax home price index in the United Kingdom grew 9.9% year on year in September 2022, according to data released earlier today. House prices fell 0.1% from the previous month, dropping for the second time in three months. In addition, labor productivity in the United Kingdom improved by 0.3% quarter on quarter in the three months to June 2022, compared to a preliminary estimate of a level reading and a revised 0.7% loss in the previous period.
JPY
The Japanese Yen was trading higher Friday but still remains close to a 24-year low despite efforts by the Japanese government to halt its decline. Japanese Prime Minister Fumio Kishida warned investors against betting on a weaker Yen, saying sharp, one-sided yen declines are "undesirable" and that last month's currency intervention reflected the government's view that it cannot ignore "repeated, excessive volatility" caused by market speculation. According to the most recent statistics, Japan's foreign exchange reserves fell to a record low in September as a result of the government's first currency intervention in 24 years, with the Finance Ministry revealing that it spent up to a record 2.8 trillion in its intervention efforts last month. Japan's currency has progressively fallen this year as the Bank of Japan stuck to ultra-easy policies while the U.S. Federal Reserve rapidly hiked interest rates.
CAD
The Canadian dollar is creeping higher this morning after losing 0.95% on Thursday. While waiting for Friday's U.S. employment data, investors continued to assess forecasts of the Fed and BoC's tightening trajectories in the next month. Tiff Macklem, governor of the Bank of Canada, stated yesterday that he is committed to raising interest rates, putting an end to prospects for a dovish shift. Furthermore, the Ivey PMI measure indicated that Canadian economic activity remained healthy, despite a considerable slowdown in employment growth.
MXN
The Mexican Peso fell (0.27%) for the second day in a row yesterday, tracking a stronger dollar and higher U.S. treasury rates. Meanwhile, Economy Minister Tatiana Clouthier, who was co-leading negotiations with the U.S. on energy policy disagreements, resigned Wednesday, adding to the uncertainty. In terms of macroeconomic indicators, gross fixed investment growth in July fell short of experts' expectations and reached its worst level since February. In today's session, Peso is swinging higher ahead of the key inflation report. Domestic inflation numbers are expected to indicate that inflation increased further in September.
CNY
The Yuan dropped against the dollar in holiday-thinned trade on Friday, driven down by predictions that the U.S. Federal Reserve will move forward with its aggressive tightening plans, which investors worry may tip the world economy into recession. The Yuan also retraced over half of its recent gains as Beijing increased its indirect intervention measures to arrest the currency's decline. The People's Bank of China instructed state-owned banks last week to prepare to support the Yuan in foreign markets. Meanwhile, negative risks to the Yuan remain as China's monetary policy diverges from that of the United States, and a bleak internal economic outlook dampens demand for Chinese assets.
BRL
The Brazilian Real fell 0.51% versus the U.S. dollar yesterday, as the global central banks remained tough in their fight against inflation and awaited U.S. job statistics. The labor market to be released today, together with inflation statistics, will be critical in determining what happens at the next meeting of the American central bank in November. Locally, the first round of elections shocked markets favorably, thanks to the emergence of a more right-wing Congress and a better-than-expected showing by current President Jair Bolsonaro. Domestic markets, according to some experts, could be more sensitive to political developments in the coming weeks, given the potential of a bitter spat between Lula and Bolsonaro.
Want the Daily Market Pulse delivered straight to your inbox?