Daily Market Pulse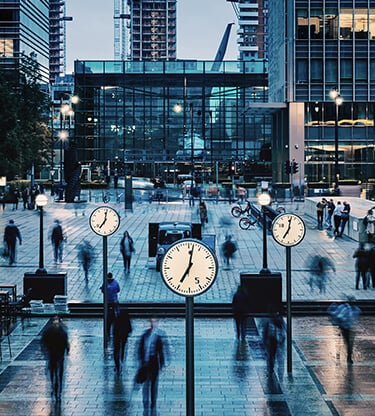 Greenback pauses amid debt ceiling optimism
USD
The U.S. dollar index, a coefficient used to benchmark the valuation of the greenback against a basket of six major currencies, struggles to extend gains as the bullish momentum faded after Senate Republican Leader Mitch McConnel favored a short-term extension till December to overcome the debt ceiling deadlock. The news significantly improved the market mood, adding a twist of optimism that remains cautious amid several GOP members keeping their dislikes for U.S. President Joe Biden's infrastructure spending bill proposal shown, leaving room for doubts for the outcome of the vote happening later today. However, as the market mood improves, the demand for the dollar pulled back Asian equity indexes, which edged higher during the early hours of today's trading session amid risk-averse flows easing down. Moreover, ADP employment change figures revealed that private sector employment in the U.S. rose by 568,000 in September, exceeding expectations of 428,000 during yesterday's trading session, adding to the twist of optimism ahead of the all-important job reports on Friday. Moreover, headlines around Sino-American relations also contributed to the broader risk-on mood and weighed on the greenback's safe-haven appeal. However, U.S. Secretary of State Antony Bliken's dislike for China's action over the Taiwan issue and a push to act responsibly in the matter relating to Evergande keep probing the optimists as of late.
EUR
The EUR attempts a bounceback from year-to-date lows amid risk-averse flows easing down the broader demand for dollars as market sentiment regains confidence. The U.S. Democrats' last-ditch efforts to overcome the debt ceiling deadlock paid well, after Senate Republican Leader Mitch McConnell favored a short-term extension till December, helping restore confidence in global markets. Nonetheless, President Vladimir Putin said that Russia is looking to ramp up gas production in order to ease down the current gas crisis, which threatens to drive inflation sharply higher, hitting growth and hampering the recovery in Europe.
GBP
The British Pound remains muted amid higher energy prices and comments from Prime Minister Boris Johnson. The spokesman shrugged off Britain's problem of empty gas stations, worker shortage, and supply-side constraints while speaking at the party's annual conference during yesterday's trading session. Moreover, the IHS Markit/ CIPS UK Construction PMIs declined to 52.6 in September as compared to market expectations of 54.0 during yesterday's trading session. Coming up, investors will stay tuned to the U.K. Halifax House Price Index and the U.S. Initial Jobless claims for renewed impetus.
JPY
The Japanese Yen stays surrounded by uncertainty, closing yesterday's trading session virtually unchanged after swinging over a 0.5% range amid risk sentiments shifting, reflecting the indecisiveness of the market. Worries that the continued surge in crude oil/energy prices will stoke inflation and derail the global economic recovery weighed on investor sentiment, although President Putin has indicated that Russia is looking to help stabilize the natural gas price. On the other hand, U.S. treasury yields sustain the highest levels since June at around 1.57%, following better than expected ADP employment change which bolstered prospects of positive job reports on Friday.
CAD
The Canadian Dollar attempts to extend gains against the dollar amid a broader fallback from the greenback's demand and crude oil inventories released on Wednesday's trading session. The West Texas intermediate retraced 9% after Vladimir Putin indicated that Russia was looking to ramp up gas output in order to assist Europe with the current energy crisis, easing down tensions in global markets. Additionally, weekly Energy Information Administration crude oil stocks change showed that for the period ended on October 1, inventories rose to + 2.346M, well above -0.418M previously anticipated, dumping down the price. Later today, Bank of Canada's Tiff Macklem is set to speak and is expected to defend the hawkish bias of the central bank, but it all depends upon Friday's U.S. and Canadian Job reports for September.
MXN
The Mexican Peso erased heavy losses recorded during the early session of Wednesday, closing virtually unchanged, amid induced optimism in the global market from hopes surrounding the U.S. debt ceiling deadlock and consumer confidence rising in Mexico. The latest report from Banxico showed that the Consumer Confidence index grew 0.8% in September compared to August, suggesting that consumers have both a more positive view of their current situation and future outlook than they did a month earlier.
CNY
The Chinese market enjoys its last day of the Golden Week holiday with no price action to report. However, diplomatic progress between the U.S. and China continued to favor the market sentiment, as Chinese media reported from the latest communication between Xi Jinping and U.S. President Joe Biden. Both heads of state respected the Taiwan agreement and chatter is such that they will meet, virtually, by year-end. Furthermore, the U.S. also considered an exclusion request for China imports on Tuesday, which is under public preview and favors Chinese media statements. Additionally, Secretary of State Anthony Bliken commented on China's action over Taiwan and a push to act responsibly in matters relating to the Evergrande crisis, which poked optimism amongst market participants.
BRL
The Brazilian Real edged 0.3% lower against the greenback during yesterday's trading session amid sustained U.S. treasury yields and industrial production figures failing to impress. Brazil's National Statistics Institute released its latest industrial production reading, revealing that the output shrank 0.7%, snapping an 11-month streak of positive year-over-year expansion. Over the 12 months to August, industrial production grew 7.2%, although reports flagged a slowdown in the economy.
Want the Daily Market Pulse delivered straight to your inbox?