Daily Market Pulse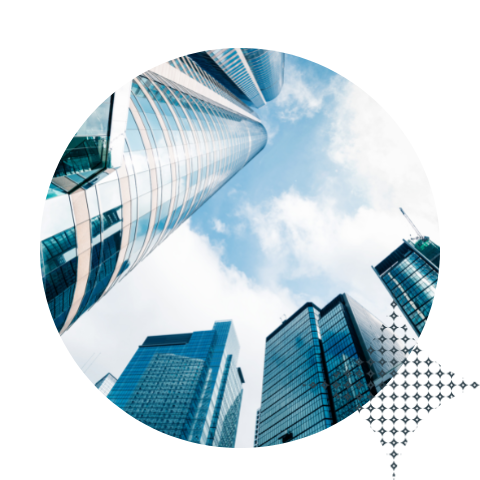 Dollar drops as the market remain quiet
7 minute read
USD
Markets remain relatively quiet at the start of the week as investors examine the most recent developments. China's disappointing trade data prompt a cautious stance. The U.S. dollar index fell this morning as investors sought new clues about potential rate hikes. Last week ended with a hawkish statement from the Federal Reserve warning about a longer path of monetary tightening and mixed U.S. jobs report that showed strong hiring and salary growth but also showing greater unemployment. All eyes are now on October CPI data, which is due on Thursday, for signals on how much further the U.S. central bank may tighten financial conditions in order to cool an overheating economy. Later in the afternoon, the only data on the U.S. economic docket will be September Consumer Credit Change.
Thursday 10th November - CPI (Oct)
Friday 11th November - Michigan Consumer Sentiment Index (Oct)
EUR
Following a remarkable bounce (2.13%) on Friday, the Euro entered a consolidation period on Monday. Officials from the European Central Bank (ECB) continue to hold divergent views on the policy outlook, making it harder for the euro to maintain its bullish momentum. According to ECB Governing Council member and French central bank governor Francois Villeroy de Galhau, they are not far from the neutral rate, beyond which rate increases might be more flexible and slower. Meanwhile, figures from Germany revealed that Industrial Production increased by 0.6% month on month in September. This reading came in significantly stronger than the market's projection of a 0.8% drop, but it did not provide strong momentum to the common currency.
Monday 7th November - ECB Lagarde Speech
Tuesday 8th November - Retail Sales (Sep)
Thursday 10th November - Economic Bulletin
Friday 11th November - Ecofin Meeting
GBP
The British pound rose today on anticipation that the Bank of England will continue to tighten policy, while UK inflation reached a 40-year high and fiscal uncertainty persisted. Last week, UK policymakers raised interest rates by 75 basis points, the most significant increase since 1989, but cautioned that borrowing costs would likely rise less than markets expected, despite the fact that the UK has already entered a recession. The message contrasted with Fed Chair Powell's remarks last week, in which he indicated that US interest rates will reach a higher peak than previously anticipated. According to The Guardian, British Finance Minister Jeremy Hunt is poised to outline up to £60 billion in tax increases and spending cuts next week, including at least £35 billion in cuts in response to the Bank of England's recession warning.
Tuesday 8th November - BRC Retail Sales (Oct)
Friday 11th November - GDP Q3 | Manufacturing and Industrial Production (Sep)
JPY
The Japanese Yen is recovering from yesterday's losses and is currently 0.33% higher than the U.S. dollar. Investors are also waiting for another batch of corporate earnings reports since the third quarter earnings season has so far produced mixed results. Meanwhile, new data show that the Japan Services PMI was 53.2 in October 2022, up from a preliminary number of 53.0 and following a final 52.2 the previous month. This was the sector's second straight expansion and the fastest since June, aided by the rollout of the Nationwide Travel Discount Programme and the recent Covid lifting.
Wednesday 9th November - Current Account (Sep)
Friday 11th November - PPI (Oct)
CAD
Following a spectacular jump on Friday, the Loonie is seeing small gains today. In doing so, the Canadian currency rose to its highest level in six weeks after better-than-expected jobs data signaled regulators will need to keep raising rates until the economy is restrained. The Canadian economy added 108K jobs in October, much-exceeding expectations of a 10K increase, while total hours worked increased 0.7%, the most since June. In other news, the Bank of Canada raised interest rates by 50 basis points on October 26th, following two straight meetings of larger rises. Meanwhile, conflicting signs regarding the U.S. labor situation dragged the dollar down substantially.
Thursday 10th November - BOC Governor Speech
MXN
The Mexican Peso is still on the rise today, having gained 0.63% on Friday. Investors who digested the U.S. jobs report and its potential impact on the Federal Reserve's forecast fueled the uptrend. While payroll data showed that the U.S. economy gained more jobs than predicted, the unemployment rate jumped more than projected, putting pressure on the U.S. currency. The Mexican Peso also benefited from lower demand for the U.S. dollar and Treasury notes. In other news, fresh figures reveal that gross fixed investment income in Mexico increased 6.5% year on year in August 2022, up from 2.1% the previous month and substantially exceeding market forecasts of 2.5%.
Monday 7th November - Consumer Confidence (Oct)
Wednesday 9th November - Inflation (Oct)
Friday 11th November - Central Bank Interest Rate
CNY
On Monday, the offshore Yuan fell against the dollar, reversing over half of the previous session's gains as investors digested dismal trade data, while Chinese authorities vowed to "unwaveringly" adhere to the rigorous zero-Covid approach. According to the most recent data, Chinese exports and imports fell unexpectedly in October, owing primarily to weak foreign demand and domestic Covid-related disruptions. Meanwhile, Chinese health officials underlined over the weekend that present Covid control measures would remain in place, putting a stop to rumors that the country intends to relax Covid restrictions and reopen the economy. The Yuan has also remained at record lows as the monetary policy gap between the U.S. and China has widened further.
Monday 7th November - Trade Balance (Oct)
Wednesday 9th November - CPI and PPI (Oct)
BRL
The Brazilian Real closed 1.12% higher versus the U.S. dollar on Friday. The rally was spurred by mixed U.S. jobs data, which encouraged anticipation that the Fed might reassess the pace of rate hikes, as well as excitement about China's Covid-19 restrictions being eased. Meanwhile, Petrobras shares sank 3.5% after announcing a 48% increase in third-quarter profit, owing to uncertainty over the company's future with leftist Luiz Inacio Lula da Silva as Brazil's next President. Retailers were under pressure following Alpergatas and GPA's dismal quarterly earnings. On the domestic front, a new PMI survey found that growth in Brazil's services sector increased in October. The rate of output growth was moderate, and new orders decreased for the first time in eight months due to weak underlying demand, with new export sales falling for the eighth consecutive month at a strong pace.
Monday 7th November - BCB Focus Bulletin
Wednesday 9th November - Retail Sales (Sep)
Thursday 10th November - IPCA Inflation (Oct)
Want the Daily Market Pulse delivered straight to your inbox?