Daily Market Pulse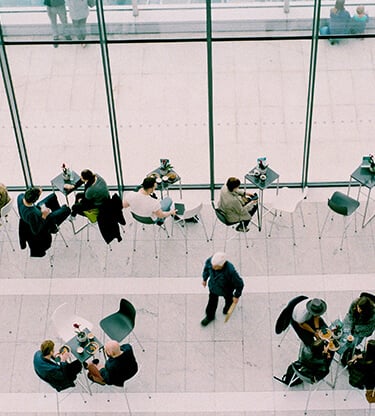 US jobless claims reach 33 million
6 minute read
USD
The US jobless claims have reported another 3 million people have put in unemployment claims in the week ending May 1st, raising the total to over 33 million in the last seven weeks. The USD is relatively range-bound this morning against the EUR, CAD, and GBP, while trading a bit lower against the JPY. These numbers have been declining since the second week of the pandemic when 6.8 million people filed. While still a large number, the shock to the markets has eased over the last few weeks. Labor market news has become somewhat passé, as yesterday's ADP April report of 20.2 million jobs lost in the private sector for April hardly caused a stir. Tomorrow's Non-Farm Payroll number, if it is close to the predicted level of down 22 million, will probably have a similar reaction. The unemployment rate is also expected to balloon to 16% in April, from 4.4% in March, which again would not be surprising. As several states in the US begin to lift restrictions on businesses, traders will be looking to see how quickly workers will be called back to their jobs by employers, DOW Futures are higher this morning, indicating an opening of around 250 points after the DOW fell on Wednesday. US Treasury yields were slightly higher ahead of the jobless claims report earlier this morning with the 10-year note trading at 0.7172% and the 30-year bond higher at 1.4138%. USD should remain bid as traders move away from EUR and GBP for the time being.
EUR
EUR/USD continues to struggle as discouraging economic data pressures the single currency, which is trading just off overnight lows and near significant technical support levels. There was an initial uptick in EUR in early overnight trading, technically referred to as a "dead cat bounce", but sellers quickly emerged, ending any sustained rally. While Germany is preparing to re-open, and Italy and Spain have taken "baby steps" towards re-opening their countries, economic data continues to depress. German Industrial Production fell by 9.22% in March, worse than expected. Factory orders fell to 15.6% in March and the April numbers are not expected to be much better. According to the European Commission's latest predictions, a deep recession is in the cards for the Eurozone economies in 2020, with the hope of recovery in 2021. Spain and Italy, the two worst-affected countries from the pandemic could see double-digit drops in GDP. Yesterday, the ECB dismissed the German ruling that some of their bond-buying actions were illegal. However, traders can't seem to find EUR buying reasons, and therefore the EUR will remain under pressure.
GBP
GBP/USD has rallied off of overnight lows after the Bank of England voted to keep rates at 0.1% while keeping asset purchases at GBP 645 billion. Two members of the Bank had voted for an increase in asset purchases. Bank of England Governor Bailey said he foresees the economy shrinking by 14% this year. According to the BOE report "The MPC will continue to monitor the situation closely and, consistent with its remit, stands ready to take further action as necessary to support the economy and ensure a sustained return of inflation to the 2% target." Indicators of domestic demand have stabilized over the last few weeks as data points to a 30% reduction in household consumption. CPI in England is expected to fall below 1% in the next few months. PM Boris Johnson is still weighing options as to how to re-open businesses and get the British economy moving forward. Markets will be focusing on his decision during the next few days. Look for the pound to remain under pressure.
JPY
USD/JPY has moved off overnight lows, bouncing from significant support levels, but JPY remains a safe-haven choice for traders. Japan has returned from the long Golden Week holiday and some short USD positions were covered as traders awaited the US jobless claims number earlier this morning. These upside moves seem to be limited as the USD/JPY trading level remains below technical moving averages. Japanese importers were the buyers on USD/JPY in early Tokyo trades. Traders reacted to the jobless claims earlier this morning and we should see the currency pair move back towards overnight lows as traders still seem reluctant to adding risk, ahead of re-opening of some states in the US. There is the overriding concern of a second round of viral outbreaks, which would bring any economic activity to a halt. Japan remains on lockdown with no new information released on that subject.
CAD
USD/CAD intruding lower ahead of the North American trading day as oil prices are higher this morning, with Brent crude up 3 cents to $29.75 a barrel, after falling 4% on Wednesday. U.S. West Texas crude also traded higher, moving $0.04 higher to $24.03 per barrel. These numbers had a positive reaction for the Canadian Dollar after the currency was pressured by a downgrade on Canadian GDP, showing the economy will contract by 8.0% in 2020 after a previous report had only predicted a 4.0% fall. Recovery is not expected until the second half of 2021. Job losses are expected to exceed 5 million people, with the unemployment rate reaching 30%. As markets test overnight support levels, expect the USD/CAD to rebound and move higher.
CNY
China Caixin PMI rose to 47.6 in April up from 46.7, but still within the contraction region. Chinese economists stated that domestic services activity remains under pressure amid the coronavirus pandemic. New export orders fell at a larger rate in April than in February, indicating the March rebound was "unsustainable". U.S.-China tensions remain a factor for traders as President Trump's administration weighs actions against the Chinese, based on their alleged cover-up and handling of the virus outbreak. The President is closely monitoring whether China is meeting its commitment to the "phase one" trade deal. This will remain an ongoing story.
Want the Daily Market Pulse delivered straight to your inbox?