Daily Market Pulse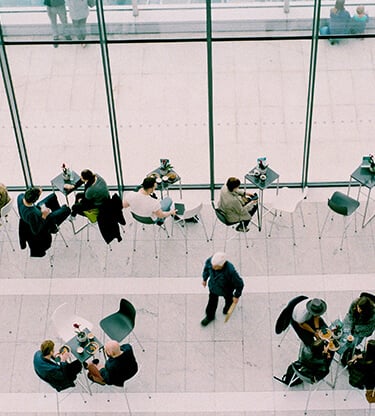 Dollar index touches 99 as Ukraine crisis escalates
USD
Following the weekend's developments surrounding the Russia-Ukraine crisis, markets began the new week on a risk-off note. While the major stock indexes are losing ground, the U.S. dollar index closed 0.61% lower on Friday and appears to be in demand on Monday. As President Putin stated that the war would continue, the dollar index climbed to its highest level since May 2020. In addition, the U..S was considering banning Russian oil imports even if its European allies did not. Crude oil prices soared in the early Asian session, with the barrel of West Texas Intermediate (WTI) trading at $125.60, its highest level since September 2008. Aside from that, the benchmark 10-year US Treasury is down more than 1%, hovering around 1.7%, while US stock index futures are down between 1.1 and 1.8%. Moving forward, investors will keep a close eye on the third round of negotiations between Russian and Ukrainian teams in the absence of high-tier macroeconomic data releases.
Tuesday 03/08/2022 - Goods and Services Trade Balance(Jan)
Thursday 03/10/2022 - Consumer Price Index (YoY)(Feb)
Friday 03/11/2022 - Michigan Consumer Sentiment Index(Mar) PREL
EUR
The Euro closed 1.26% lower on Friday and continued to edge lower this morning. The Euro sell-off continues as Russia's invasion of Ukraine proceeds. Instability is expected to persist, with energy markets in shambles and many corporations suffering losses as a result of their Russian exposure. Also, the currency took a further hit as the Biden administration is said to be considering an embargo on Russian oil imports. Given Europe's reliance on Russian oil, the war in Ukraine is expected to have the greatest impact on the European economy. Additionally, the inflation in Europe surged to a record high of 5.8% in February, putting the European Central Bank policymakers in a tough spot later this week when they meet to set policy amid the fog of war. Elsewhere, on Monday, Europe's Stoxx 600 index fell more than 3% while European gas, palladium, and copper all achieved new highs. Moving forward, traders will see GDP figures from the Eurozone which is due on Tuesday, March 8th, while geopolitical headlines will continue to steal the spotlight.
Tuesday 03/08/2022 – GDP Q4
Thursday 03/10/2022 – ECB interest rate decision ¦ ECB Press Conference
GBP
The Pound Sterling closed at 0.88% lower in the last session. On Monday, the currency fell to its lowest level since December 2020 as traders rushed to the U.S. dollar as the Ukraine conflict escalated. Sterling fell to a low level not seen since the United Kingdom concluded its exit from the European Union. Its weakness contrasts with a strong greenback, which has been bolstered by demand for safe-haven assets. Meanwhile, investors were unsure when Iranian oil will be available again to help alleviate the current supply shortage in the oil markets. In other news, the FTSE 100 fell over 2% on Monday, hitting levels not seen since April of last year as stagflation fears weighed on investors. Investors will get their hands on GDP, retail sales, and manufacturing activity data later this week. Furthermore, geopolitical headlines will continue to influence the price of the Pound sterling.
Tuesday 03/08/2022 - BRC Like-For-Like Retail Sales (YoY)(Feb)
Wednesday 03/09/2022 - Budget Report
Friday 03/11/2022 - Gross Domestic Product (QoQ)(Q4) ¦ Industrial Production (MoM)(Jan) ¦ Manufacturing Production (YoY)(Dec) ¦ NIESR GDP Estimate (3M)(Feb)
JPY
The Japanese Yen closed 0.55% higher in the previous session against the greenback. On Monday, the Yen remained range-bound against the U.S. dollar, having been stuck in that range since mid-February as safe-haven flows to the currency fueled by the Russia-Ukraine crisis offset pressure from a rising dollar. Meanwhile, Japan's core inflation rate fell to 0.2% in January, missing expectations and continuing considerably below the central bank's objective. Also, in February 2022, Japan's foreign exchange reserves were $1,384,573 million, down from $1,385,932 million the previous month. Elsewhere, the Nikkei 225 Index sank 2.94% to a 16-month low, while the Topix Index dropped 2.76% on Monday, as the economic repercussions caused by the war between Russia and Ukraine sparked a worldwide equities selloff w rising oil prices sparked fears of a huge stagflationary shock
Monday 03/07/2022 - Current Account n.s.a.(Jan)
Tuesday 03/08/2022 - Gross Domestic Product (QoQ)(Q4)
Thursday 03/10/2022 - Overall Household Spending (YoY)(Jan)
CAD
The Loonie closed 0.39% lower in the previous session before extending its losses with tepid gains this morning. Following the deepening of the Ukraine-Russia crisis, investors have flocked to safe assets. On the other hand, early on Monday, West Texas Intermediate crude futures rose to their highest levels since 2008, owing to the threat of a Western ban on Russian oil imports which was worsened by delays in the Iran nuclear talks and the likely return of Iranian crude shipments. Oil prices rose nearly 13% to $130 per barrel before reversing course to trade around $126, shielding the Loonie from further decline. Meanwhile, the Ivey Purchasing Managers Index in Canada jumped to 60.6 in February 2022 from 50.7 the previous month, indicating that business conditions in Canada are improving. In addition, Canada's labor productivity fell by 0.5% in the fourth quarter of 2021, slowing from a downwardly revised 1.2% drop the previous quarter and marking the sixth consecutive quarterly reduction. Economists predict that if oil prices continue to rise amid the energy crisis, the loonie will acquire a competitive advantage.
Tuesday 03/08/2022 International Merchandise Trade (Jan)
Friday 03/11/2022 - Net Change in Employment (Feb) ¦ Participation Rate(Feb) ¦ Unemployment Rate(Feb)
MXN
The Mexican Peso closed 1.51% in the last session before extending its losses on Monday morning. After Russian President Vladimir Putin started an invasion of Ukraine, speculators poured into safe-haven currencies, sending the Mexican Peso to a nine-week low. Meanwhile, data shows that gross fixed investment in Mexico increased 7.6% year over year in December 2021, following a 5.9% increase the previous month and surpassing market expectations of a 5.2% increase. It was the eighth month in a row that private investment increased. Also, In February 2022, Mexico's auto exports declined 5.7% year over year to 201.868 thousand units, the eighth consecutive month of decreases, owing partly to the continued worldwide semiconductor shortage. In other news, amid a scandal involving his eldest son, Mexican President Andres Manuel Lopez Obrador's support rating has plummeted to its lowest level of his presidency. Going forward, market sentiment and geopolitical headlines will continue to affect Peso prices.
Monday 03/07/2022 - Consumer Confidence(Feb)
Wednesday 03/09/2022 - 12-Month Inflation(Feb) ¦ Core Inflation(Feb) ¦ Headline Inflation(Feb)
Friday 03/11/2022 - Industrial Output (MoM)(Jan)
CNY
The Chinese Yuan closed marginally lower in the previous session against the greenback. On Monday, the Yuan maintained steady near four-year highs against the U.S. dollar, as safe-haven bids were backed by the currency's resilience despite the geopolitical uncertainty in Ukraine. Due to a trade surplus position in recent years, onshore enterprises' large foreign currency receipt holdings made the yuan somewhat resistant to external risk aversion. Furthermore, the currency reached an all-time high against a basket of its major trading counterparts. Even after the People's Bank of China recently relaxed monetary policy and promised future easing measures, the Yuan remained strong. In a parliamentary meeting on Saturday, China set a GDP target of around 5.5% for 2022 while deferring specific stimulus programs.
Monday 03/07/2022 – Trade Balance USD(Jan) ¦ Foreign Exchange Reserves (MoM)(Jan)
Wednesday 03/09/2022 - Consumer Price Index (MoM)(Feb) ¦
Producer Price Index (YoY)(Jan)
Thursday 03/10/2022 - M2 Money Supply (YoY)(Feb) ¦ New Loans(Feb)
BRL
Despite the fact that investors' minds are still on the war, Real has made good use of the foreign capital flows generated by the confluence of rising commodity prices, favorable carry trade, and attractive local assets. In the previous week, the Brazilian currency gained more than 1.5%. Meanwhile, according to the most recent Commitment of Traders (COT) data, speculative funds extended their long positions in BRL for the fourth week in a row, acquiring +50,448 net contracts this week. According to CFTC data dating back to the mid-1990s, the current position is the most optimistic on record. In other words, higher raw material prices on the international market should result in a fresh price shock in the domestic market. It's worth noting that Petrobras has yet to change the fuel price. According to analysts, the price of gasoline has a 24% lag. More than 50 days have passed since the last modification. We can wait for probable public protests when the price of gasoline is altered at the pump.
Monday 03/07/2022 - Markit Service PMI (Feb) ¦ Markit Composite PMI (Feb
Tuesday 03/08/2022 - IGP-DI Inflation Index (Feb) ¦ Brazilian PPI (Jan) ¦ Vehicle Production (Feb)
Wednesday 03/09/2022 – Industrial Output (Jan) ¦ Foreign Exchange Flow
Thursday 03/10/2022) - Retail Sales (MoM)(Jan) ¦ CAGED Net Payroll Jobs (Jan)
Friday 03/11/2022 – IPCA inflation (Feb) CPI (Feb)
Want the Daily Market Pulse delivered straight to your inbox?