Daily Market Pulse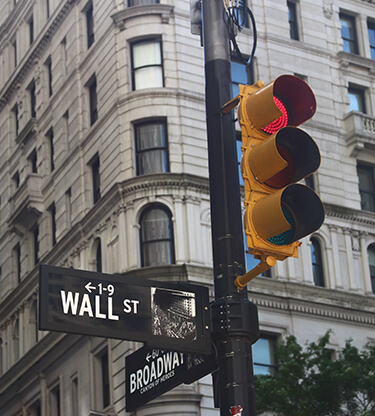 The dollar surges to the highest level in two weeks
6 minute read
USD
With the benchmark 10-year U.S. Treasury yield reaching above 3% on Monday, the U.S. dollar gained ground against its peers at the start of the week, closing 0.27% higher. The dollar index continued its recovery early Tuesday, reaching its highest level in two weeks. Risk appetite has waned as investors await U.S. consumer price index data later this week, which could strengthen the Fed's monetary policy tightening prospects. The dollar has also benefited from dwindling investor confidence, with U.S. stock index futures down 0.5% to 0.8% in the early European session. Moving ahead, the U.S. economic calendar will include data on the April Goods Trade Balance and Consumer Credit Change.
EUR
The common currency retreated 0.31% yesterday, although, it recovered partially this morning and appears to be moving higher. The uptick is sponsored by traders' hopes that the European Central Bank will set the tone for a rate hike next month. The central bank is expected to announce the end of its large-scale asset purchases and reiterate plans to hike interest rates in July, as Eurozone inflation remains stubbornly high, reaching a new record high of 8.1% in May. Traders are pricing in 130 basis points of ECB rate rises by year's end, with a 30 percent possibility of an extra 25 basis point move beyond the fully priced 25 basis point increase in July. In other news, the Stoxx 600 is trading in the red this morning, as cautious sentiment has returned to the market. Shortly, the Investor Confidence report from the eurozone will be assessed for fresh impetus during the first half of the day.
GBP
The Pound Sterling managed to close in positive territory (0.26%+) on Monday but came under bearish pressure on Tuesday morning. The sterling appeared to be trading at its lowest level since May 19 against the greenback. On the domestic front, British Prime Minister Boris Johnson survived a no-confidence vote on Monday, even though 148 MPs voted against him. In addition, retail sales in the United Kingdom fell 1.5% in May 2022 compared to the previous year, declining for the third consecutive month as consumers cut down on spending amid the cost-of-living issue. The FTSE 100 fell again on Tuesday, putting pressure on London stocks. The initial optimism surrounding China's gradual reopening began to fade, with investors concerned about the ramifications of rapid tightening against a backdrop of increasing inflation and a tough growth outlook.
JPY
The Japanese Yen remains under pressure and finished 0.90% weaker Wednesday. The yen continued to decline on Tuesday morning, falling lower to twenty-year lows amid increased policy divergence and a widening interest rate gap between Japan and the U.S. Meanwhile, Bank of Japan Governor Haruhiko Kuroda stated on Monday that a weak yen will benefit pandemic-affected service businesses in regional areas, as Japan prepares to reopen its doors to foreign tourists on Friday. A flash reading showed that the index of coincident economic indicators in Japan, which includes statistics such as manufacturing output, employment, and retail sales, was at 96.8 in April 2020, unchanged from a downwardly revised value the previous month. Elsewhere, the Nikkei 225 Index rose 0.1% on Tuesday, while the wider Topix Index rose 0.41% ending at its best in more than two months, amid optimism about Japan's gradual economic recovery.
CAD
The Canadian currency managed to finish the previous session with a moderate gain of 0.06% before losing its momentum on Tuesday morning amid the fading risk appetite. Meanwhile, oil prices have risen. Brent crude gained 0.6% today to trade at $120.15 a barrel. A global crude oil surplus is coming to an end as demand from China improves and tight restrictions ease. Brent is expected to hit $135 per barrel in the second part of the year. The good news about oil prices is expected to give the Loonie some impetus throughout the day. On the other hand, investors are afraid that vigorous tightening by the Bank of Canada may hurt economic growth, as recent data suggest that the economy expanded slower than predicted in the first quarter. Moving forward, the Canadian economic calendar will include the April trade balance.
MXN
The Mexican peso advanced 0.06% yesterday and has continued to rise this morning as a result of favorable economic statistics. With that said, Mexico's vehicle exports increased 1.1% year on year to 244,643 units in May 2022, following a 2.9% growth in the preceding week. Furthermore, gross fixed investment income in Mexico increased 5.9% year on year in March 2022, up from an upwardly revised 2% increase the previous month and beyond market estimates of a 5.2% growth. Furthermore, Mexico's car output increased 15.2% year on year to 275,436 units in May 2022. Coming up, investors await inflation and industrial production figures later in the week.
CNY
The Chinese Yuan closed down 0.19% in the previous session against the greenback. On Tuesday, the yuan fell from a one-month high versus the U.S. dollar, weighed down by broad dollar strength, while some investors assessed the rate of economic recovery after Shanghai removed its Covid lockdown. A dealer at a foreign bank said investors were eager to assess the pace of economic recovery after Shanghai lifted its two-month-long lockdown on June 1. Several currency traders said markets will pay close attention to economic indicators, including China's May trade and inflation data due this week. In other news, the Shanghai Composite climbed 0.17% to a two-month high, while the Shenzhen Component fell 0.02%, as the removal of Covid restrictions in China and signals of regulatory loosening increased market confidence.
USD
The Brazilian Real finished yesterday's session in red, registering losses of 0.74%. Meanwhile, again there is a risk of political intervention in fuel prices, which in turn increases fiscal risk in the country. The Bolsonaro government will compensate states that agree to reduce ICMS (Tax on Commerce and Services) on diesel to zero and cooking gas. President also proposed reducing PIS/Cofins and Cide taxes to zero on gasoline and ethanol. However, those measures depend on the approval of Congress through a Constitutional amendment. Exemption and reimbursement to states are temporary and valid until December 31st. Additionally, due to the absence of major events and data releases, market participants will evaluate the government's announcement - which weighs on an already fragile fiscal outlook.
Want the Daily Market Pulse delivered straight to your inbox?