Daily Market Pulse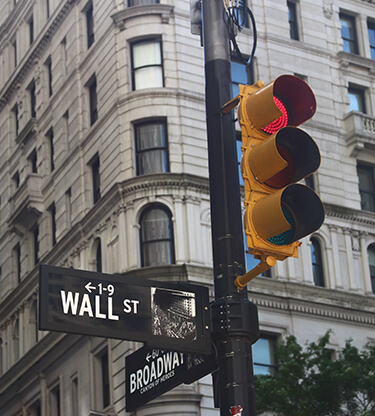 Dollar awaits all-important job reports
7 minute read
USD
The U.S. dollar index, which measures the greenback's performance against a basket of six major currencies, closed 0.12% higher, although it lost its momentum on Friday's European morning session ahead of the release of key data. The dollar index stayed reasonably subdued as investors analyzed the Fed's hawkish stance ahead of a key monthly employment report. Meanwhile, policymakers stated that the "very tight" U.S. labor market may justify hiking rates sooner and that they may potentially shrink the central bank's balance sheet to contain rising inflation. Additionally, the yield on the benchmark 10-year U.S.'s Treasury note has subsequently risen to as high as 1.75%, the highest level since March 2021. Elsewhere, the ADP National Employment Report revealed that private U.S. payrolls stood at twice as expected last month, bolstering high expectations from labor market data released today. Moving on, investors are keeping a close eye on Nonfarm payrolls and Unemployment rates, expected at 400k and 4.1% respectively in December, as robust job growth might reinforce the Fed's hawkish approach and bolster the currency.
EUR
The Euro closed 0.15% lower against the U.S. dollar followed by it recovering its momentum and heading upwards mildly during Friday's morning session. The major currency is healing its wounds from the Fed's meeting minutes, as mixed worries and cautious risk sentiment prevail ahead of the Eurozone Consumer Price Index (CPI) for December and the U.S. employment data for that month. Additionally, German Bund rates surged to their highest level since May 2019 the previous day, as Germany's inflation gauge dropped in December, in line with market expectations. The Euro seems to be supported ahead of the European session by hopes of overcoming negative yields on German Bunds. Elsewhere, Latvian Central Bank governor and European Central Bank (ECB) governing council member Martins Kazaks said that the ECB is prepared to hike interest rates and reduce monetary stimulus assistance if necessary. Coming up, traders will be watching for Eurozone CPI, which is expected to decline to 4.7% from 4.9% yearly, as well as crucial U.S. data releases that might further direct Euro prices.
GBP
The Sterling closed 0.18% lower, although it regained its uptrend while heading into Friday's morning session. The British Pound broke a two-day rally the previous day on the back of broad U.S. dollar gains and weak UK services PMI data, but Omicron easing concerns and optimism for a smooth Brexit seem to favor investors amid the market's inaction ahead of December's critical U.S. employment data. Meanwhile, news that the UK's Competition and Markets Authority (CMA) chief, Andrea Coscelli, would resign increased optimism for easier Brexit discussions in the coming months, since he was seen as a hindrance to post-Brexit changes. Additionally, the UK's services PMI increased above expectations to 53.6 in December, although U.S. data came in weaker. This, in turn, helped to maintain Sterling's strength. Elsewhere, the FTSE 100 was marginally higher on Friday, attempting to recuperate from yesterday's losses as investors remained cautious ahead of today's critical U.S. employment data. Looking ahead, traders will get cues from Omicron and Brexit-related headlines as well as U.S. data releases to provide fresh momentum for Sterling.
JPY
The Japanese Yen closed 0.24% higher, although it loses its pace with tepid gains/losses in Friday's session. The currency attempted to hold steady against the U.S. dollar, as the finance minister emphasized the importance of currency stability, and stated that he was monitoring market movements and their effect on the economy. Analysts have warned of the negative consequences of a weak Yen, which will increase import costs and the cost of living for consumers at a time when the economy is recovering from the pandemic. Earlier this week, the Yen fell to five-year lows as a result of divergent monetary policies. While other central banks have shown a willingness to normalize monetary policy, the Bank of Japan (BoJ) is largely anticipated to keep its ultra-loose monetary policy, since inflation in Japan has stayed considerably below the central bank's objective of 2%. Meanwhile, a surge in Japanese government bond yields, which followed a gradual increase in U.S. Treasury yields, protected the Japanese currency from additional losses.
CAD
The Loonie closed 0.21% higher followed by it continuing its uptrend as it entered Friday's European trading session. This comes on the heels of rising oil prices, which reached around $80 per barrel. Additionally, investors remained hopeful as tests revealed that the Omicron variation is less severe than prior strains, albeit more contagious, encouraging traders to gamble on the economic recovery not collapsing. Furthermore, a generally more bullish tone in the equities markets weighed on the safe-haven U.S. dollar, as U.S. Treasury bond rates continued to decline. This resulted in the strengthening of the Loonie. On the other hand, FOMC minutes revealed that the Fed is likely to hike rates sooner than anticipated and is bracing for the prospect of reducing its bond holdings, undermining the Loonie's potential gains. Moving forward, Canada's unemployment rate for December, which is likely to be at 6%, and the release of U.S. labor market statistics, may further influence the Loonie's price.
MXN
The Mexican Peso finished 0.31% higher against the U.S. dollar and it continues to move upwards modestly during the European trading session. The Mexican Peso traded higher against the U.S. dollar in the first week of January, its highest level since early November, as Central Bank of Mexico (Banxico) minutes revealed policymakers' continued worry over inflation, spurring expectations of a continuation of the tightening cycle. Banxico surprised the markets by raising rates by 50 basis points to 5.5%, exceeding market expectations of a 25 basis point increase, as it cited a deterioration in the inflation risk balance, with both headline and core inflation expectations for the coming year increasing again, and those for the medium term remaining above target. In November, inflation reached a 20-year high of 7.37%, significantly beyond Banxico's objective of 3%. Additionally, higher oil prices and a resurgence in risk appetite, as traders hoped that omicron interruptions would not derail GDP, aided the currency's additional rises.
CNY
The Chinese Yuan closed 0.24% lower before recovering its momentum on Friday's session. The offshore Yuan was trading slightly higher against the U.S. dollar, though it is expected to close a volatile week on the downside, weighed by a hawkish Federal Reserve. According to the most recent Federal Reserve minutes, U.S. policymakers are pondering over accelerating interest rate rises and discussing quantitative tightening this year in order to contain stubbornly rising inflation. U.S. bond rates rose as a result of the solid hawkish outlook, weighing on markets and risk-sensitive currencies. Meanwhile, it is generally predicted that the People's Bank of China (PboC) would continue to ease monetary policy in order to cushion an economic downturn. Elsewhere, China's foreign currency reserves grew to USD 3.25 trillion in December 2021, up from USD 3.222 trillion in November, the highest level since December 2015, and far higher than market expectations of USD 3.23 trillion.
BRL
The Brazilian Real closed 0.11% higher against the greenback on Thursday. This comes as investors are taking advantage of the calmer international environment to reinvest some of the recent gains in the U.S. dollar. Meanwhile, worries regarding the trajectory of the domestic public finances in this election year have returned to keep the market awake and contributed to the currency's three-day losing streak in early January. Additionally, analysts predict that the publication of December statistics on net job creation in the U.S. would set the tone for exchange rate fluctuations. The data may provide more insight into whether the U.S. central bank (Fed) is anticipating rising interest rates and may possibly begin shrinking its balance sheet. Elsewhere, the Ibovespa stock index gained 0.3%, stalling a three-day losing streak, helped by Vale and steel businesses with climbing iron ore prices.
Want the Daily Market Pulse delivered straight to your inbox?