Daily Market Pulse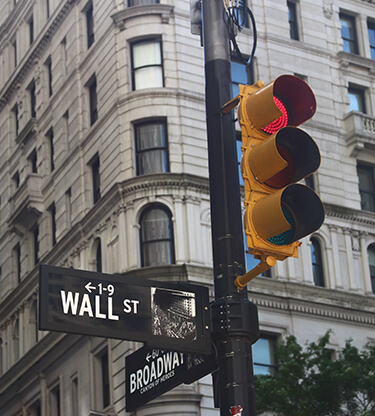 Dollar snaps five-day losing streak
USD
The U.S. dollar index, which measures the greenback's performance against a basket of six major currencies, closed 0.18% higher on Friday, snapping its five-day falling streak and continues to stay resilient against its peers while posting minor losses on Monday morning. Friday's comeback was spurred by an encouraging January U.S. jobs data. The U.S. economy added 467K jobs in January, much-exceeding market predictions of 150K extra positions, indicating a lower influence of the Omicron variation on U.S. employment. Later this week, Investors are waiting for the latest U.S. Consumer Price Index, which is estimated to have climbed by 7.3% year on year in January, the greatest such increase since 1982, supporting expectations for a larger 50 basis point Federal Reserve rate hike in March. Elsewhere, U.S. stock index futures are trading flat, and the benchmark 10-year U.S. Treasury bond yield is holding steady near 1.9% early Monday, indicating a neutral market mood.
Tuesday 02/08/2022 - Goods and Services Trade Balance(Dec)
Thursday 02/10/2022 - Consumer Price Index (Jan) ¦ Initial Jobless Claims (Feb 4) ¦ Monthly Budget Statement (Jan)
Friday 02/11/2022 - Michigan Consumer Sentiment Index (Feb) PREL ¦ Fed Monetary Policy Report
EUR
The Euro closed 0.08% higher on Friday before losing its steam on Monday morning, moving away from the multi-week high. Last Friday, the Euro was supported by comments from the European Central Bank (ECB), as policymakers suggested a hawkish attitude in response to widespread fears about increased inflation across the ECB's board. During the ECB press conference, President Lagarde ruled out keeping rates steady this year, saying the bank would carefully assess conditions and there would be "no commitments without conditions." Meanwhile, Euro was pressurized today as the Eurozone's economic powerhouse's (Germany) Industrial output decreased by 4.1% year on year in December, compared to a 2.2% dip in November. Going forward, the main focus for today will be President Lagarde's speech. She will speak about the need to correct any rapid changes in European interest rate markets.
Thursday 02/10/2022 - European Commission releases Economic Growth Forecasts
GBP
The Pound Sterling closed 0.49% lower yesterday before regaining its momentum modestly this morning. This comes on the heels of a cautious mood in Europe, as investors continue to consider the prospect of a faster tightening by the Bank of England, mixed corporate earnings, the Ukraine crisis, and political upheaval surrounding Boris Johnson's leadership. This, combined with new difficulties over the Northern Ireland Protocol of the Brexit agreement, hurts the British pound and, for the time being, limits any major upside for the Sterling. Elsewhere, In January 2022, the Halifax home price index in the United Kingdom gained 9.7% year on year, down from 9.8% in December 2021, which was the biggest increase since July 2007. Moving forward, In the absence of any big market-moving economic reports from the UK or the U.S. today, market participants will look on Brexit-related headlines and U.S. treasury bond interest rates to further impact Sterling prices. Meanwhile, GDP growth numbers for Q4, industrial production, and trade balance, which are due later this week, will be closely watched.
Wednesday 02/09/2022 - BRC Like-For-Like Retail Sales (Jan) ¦ Gross Domestic Product (Q4) PREL
Thursday 02/10/2022 - Gross Domestic Product (QoQ)(Q4) ¦ Industrial Production (MoM)(Dec) ¦ Manufacturing Production (YoY)(Dec)
JPY
The Japanese Yen closed 0.25% lower and continued its downward momentum during the early hours of Monday. The Japanese Yen fell further against the U.S. dollar on Monday, after losing over 1% in the weekend, as Bank of Japan deputy governor Masazumi Wakatabe stated on Thursday that tightening monetary policy is premature until inflation reaches the bank's target of 2%. He claimed that doing so would jeopardize the economy's recovery from the pandemic. He also recognized that consumer inflation may accelerate to approximately 1% in the coming months and that it may increase faster than predicted as more businesses seek to pass on rising costs to consumers. Furthermore, the Yen came under pressure after the dollar recovered some ground following a surprisingly strong U.S. jobs report. Traders are now anticipating U.S. inflation data, which are due later this week, as strong results might fuel speculation for a larger 50 basis point Federal Reserve rate hike in March.
Monday 02/07/2022 - Overall Household Spending (YoY)(Dec) ¦ Current Account (Dec) ¦ Eco Watchers Survey: Current and Outlook (Jan)
Wednesday 02/09/2022 - Producer Price Index (YoY)(Jan)
CAD
The Loonie closed 0.62% lower on Friday before regaining its momentum during early Monday morning. This comes after disappointing Canadian employment data contradicted a stronger U.S. jobs report. Furthermore, there are growing concerns about the Fed's 0.50% rate move in March, while Bank of Canada (BOC) Governor Tiff Macklem has expressed alarm about rising inflation. On the contrary, higher oil prices and a drop in U.S. Treasury yields support Loonie's recent advances. West Texas Intermediate (WTI) crude oil, Canada's primary export commodity, has been on a northward trend since early December 2021, up 0.14% intraday around $91.15, close to an eight-year high set on Friday. Moving forward, the primary stimulus for Loonie traders will be Wednesday's speech from BOC's Macklem. Additionally, the U.S. Consumer Price Index (CPI) for January, which is released on Thursday, and the ongoing Russia-Ukraine conflict are essential for short-term price changes.
Tuesday 02/08/2022 - Exports (Dec) ¦ Imports (Dec) ¦ International Merchandise Trade (Dec)
MXN
The Mexican Peso closed 0.64% lower on Friday followed by a volatile session on early Monday morning. The Mexican Peso weakened against the U.S. dollar after having achieved a 2-week high on February 1st, amid higher yields in the U.S. and a stronger dollar after the world's largest economy unexpectedly gained 467K payrolls in January 2022, much-exceeding market expectations of 150K. Meanwhile, locally, inflation data and the most recent Central Bank minutes bolstered the case for higher rates, with bets on another 50 basis point increase during the upcoming meeting later this week; nevertheless, dismal economic data for the previous quarter weighed on rate hike prospects. Elsewhere, Mexico's auto exports declined 3.1% year on year to 216.6 thousand units in January 2022, the seventh consecutive month of decreases largely due to persistent worldwide semiconductor shortage. In addition to the interest rate announcement this week, traders will also be looking out for Inflation and Industrial output data to drive Peso prices further.
Wednesday 02/09/2022 - 12-Month Inflation (Jan) ¦ Core Inflation (Jan) ¦ Headline Inflation (Jan)
Thursday 02/10/2022 - Industrial Output (MoM)(Dec)
CNY
The Chinese Yuan remained flat on Friday amid the Chinese new year holidays. The Yuan weakened against the U.S. dollar on Monday, after reaching a near 2-week high in holiday-thinned trading last week, as a former Chinese currency regulator warned that policymakers could take additional measures to keep the Yuan stable, potentially putting downward pressure on the currency. The Yuan has also remained under pressure as a result of widening policy divergence, with impending rate hikes in the United States contrasted with monetary easing in China. In other news, China's foreign exchange reserves unexpectedly fell to $3.22 trillion in January 2022, down from $3.25 trillion in December and below market predictions of $3.26 trillion, owing primarily to a general US dollar strength throughout the first month of the year.
Monday 02/07/2022 - Caixin Services PMI (Jan) ¦ Foreign Exchange Reserves (MoM)(Jan)
Wednesday 02/09/2022 - Consumer Price Index (MoM)(Jan) ¦ Producer Price Index (YoY)(Jan)
Thursday 02/10/2022 - M2 Money Supply (YoY)(Jan) ¦ New Loans (Jan)
BRL
The Brazilian Real closed 0.55% lower against the greenback on Friday. The Brazilian Real dropped against the greenback after reaching a 4-month high on February 2nd, amid higher US yields and a stronger dollar after the world's largest economy unexpectedly reported robust payrolls data in January 2022, well-exceeding market expectations. On the political front, with the end of the holidays and the resumption of legislative work, we might see domestic news driving the BRL. Although there is no significant systematic opposition to the project's governments, there is not a majority that allows the government to approve its entire priority agenda. Additionally, popular support for the government remains stable, with no major changes. However, the electoral polls, which give Lula an advantage, affect the Planalto and the closest advisors. Elsewhere, Market Readout is expected by the market players later today, but it is expected not to bring major changes in the macro fundamentals prospects. Also, the Central Bank of Brazil will publish the minutes of the last meeting of the Copom tomorrow, in which the rationale for the decision to bring the Selic to 10.75% annually will be explained.
Wednesday 02/09/2022 – Brazilian IPCA Inflation Index (Jan) ¦ Retail Sales (MoM)(Dec) ¦ CPI (Jan)
Thursday 02/10/2022 – Brazilian Service Sector Growth (Dec)
Want the Daily Market Pulse delivered straight to your inbox?