Daily Market Pulse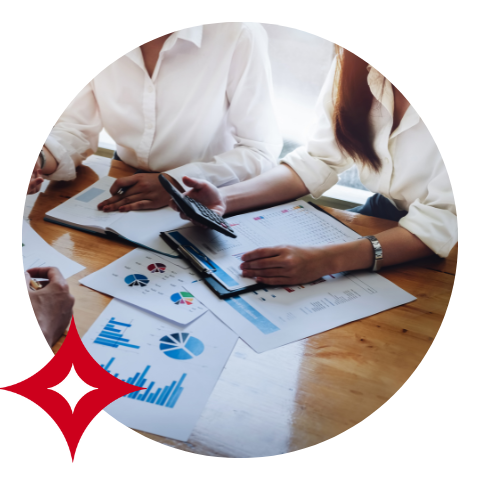 Dollar consolidates its gains
USD
In a choppy morning season today, the U.S. dollar index is continuing its advance after it gained over 1% in the previous session as better-than-expected U.S. data and hawkish remarks from U.S. policymakers supported the case for continued Federal Reserve monetary tightening. Markets absorbed an ADP report indicating continued healthy private sector hiring, as well as ISM Services PMI data that was above expectations, indicating that the U.S. economy is resilient and offsetting poor data from earlier this week. On the monetary policy front, Atlanta Fed Bank President Raphael Bostic stated that he favors hiking rates to 4.5% by the end of the year, or 125 basis points further tightening. Risk flows improved today morning, with U.S. futures, commodities, and risk-sensitive currencies nudging higher in early trading.
EUR
With market sentiment improving, the Euro is showing a modest recovery after losing 1% versus the U.S. dollar yesterday. Early today, the European Union adopted the seventh package of sanctions on Russia that includes a price cap on Moscow's crude oil and processed goods. Russia's Deputy Prime Minister Alexander Novak reacted by saying his nation would be prepared to reduce output to compensate for price caps. On the monetary front, the European Central Bank is projected to keep raising interest rates in big increments in the coming months after Eurozone inflation touched an all-time high of 10% in September, considerably over the central bank's objective of 2%. In other news, the S&P Global Eurozone Construction PMI increased to 45.3 in September 2022 from 44.2 in August, marking the fifth consecutive month of deterioration.
GBP
After falling 1.31% on Wednesday, the British Pound appeared to be consolidating its losses. The Pound sank further as Prime Minister Liz Truss pushed on a state-funded tax fund to boost economic development in an address to fellow Conservatives yesterday. Concerns over the pace of interest rate hikes to combat inflation, against a backdrop of weakening economic growth, continued to cloud sentiment surrounding the Pound. Meanwhile, the final number for UK services and private sector activity on Wednesday was stronger than expected. Investors are now anticipating building and housing statistics later this week.
JPY
The Yen is steadily rebounding today after losing 0.35% yesterday. Even though the Yen has progressively recovered, investors have been wary of more monetary tightening from the U.S. Federal Reserve, despite excellent U.S. data, increasing oil prices, and hawkish words from U.S. policymakers. Geopolitical concerns also kept markets on edge late Wednesday, when the Japanese and South Korean armies claimed North Korea fired another ballistic missile that likely went over Japan. Finally, many economists believe that even though Japan's economy is doing well, Yen weakness is due to a widening real yield disparity, which is projected to deepen as the Fed continues its rate raise campaign.
CAD
After falling 0.78% yesterday, the Canadian currency is moving lower this morning on renewed dollar gains. Yesterday's decline was caused by Canadian yields, which remained below their June highs as investors anticipate a less hawkish Bank of Canada as the economy deteriorates. Investors are still digesting contradictory economic data, as both the Canadian Manufacturing PMI and changes in Building Permits came in stronger than expected. Furthermore, distressed debt levels remain modest at 2011 levels, implying that the Fed has more leeway to tighten and that the global economy may suffer more pain. Moving forward, the Ivey PMI index for September is set to be released later today, expected with a reading of 60.9.
MXN
The Mexican Peso dropped (0.51%) for the first time in four days on Wednesday, following in the footsteps of its EM rivals, as September ADP data showed U.S. companies continuing to recruit at a steady rate. Mexican swaps rose for the first time this week, the TIIE curve now anticipates 125bps rate rises in the remainder of 2022, raising the policy rate to 10.50%. In other news, consumer confidence in Mexico increased to 41 in September 2022, up from 40.9 the previous month. Confidence in the country's economy for the next 12 months increased, as did the willingness to make large purchases. Meanwhile, the present estimate of the household's financial status and the country's economic situation has deteriorated.
CNY
China's markets are still closed for the Golden Week vacation. In other news, Asian equity markets climbed in afternoon trade on Thursday, mirroring higher U.S. futures, as investors shrugged off hawkish words from U.S. Federal Reserve officials while gauging the effect of increased oil prices.
BRL
Yesterday, the Brazilian Real fell 0.35% versus the U.S. dollar. After yesterday's labor market statistics indicated that more jobs were generated than projected in the U.S. private sector last month, the U.S. dollar surged amid the prospects of further monetary tightening. Investors also kept an eye on the political situation in Brazil, where Luiz Inácio Lula da Silva (PT) and Jair Bolsonaro (PL) are still looking for support following a much tighter-than-expected first round of elections. In other news, a PMI survey found that Brazil's private sector growth fell even further in September, as both services and manufacturing activity dropped. According to a different survey, the country's industrial production fell in August.
Want the Daily Market Pulse delivered straight to your inbox?