Daily Market Pulse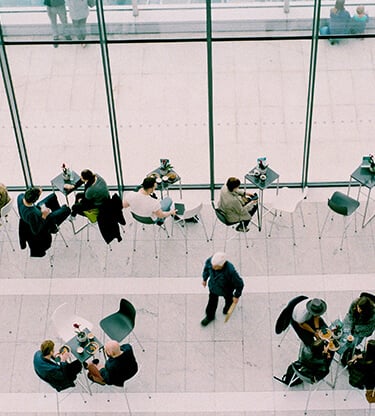 The dollar is off to a slow start this week
7 minute read
USD
Safe-haven assets failed to sustain demand at the beginning of the week amid risk-positive developments. The U.S. dollar index struggled to gain ground this morning after ending Friday's session with a 0.37% profit. Meanwhile, the U.S. economy added 390,000 jobs in May, more than predicted, strengthening the case for future rate hikes in the second half of the year. Investors are now anticipating the publication of the May consumer price index later this week to see whether U.S. inflation has peaked. In the European morning, U.S. stock index futures rose between 0.5% and 0.7% after Beijing eased Covid restrictions, helping to calm a fragile mood amid inflation and rate-hike concerns. Moving forward, trading conditions are likely to remain thin for the first half of the day due to the Whit Monday vacation in Europe and the lack of a major data release from the U.S. economic calendar.
Tuesday 06/07/2022 - Trade Balance (Apr)
Friday 06/10/2022 - CPI (May) | Michigan Consumer Sentiment Index (June)
EUR
The common currency rose this morning after falling 0.26% in the previous session. In doing so, the euro hovered above a 5-year low reached in mid-May, as traders prepare for the European Central Bank's monetary policy decision this week, which is likely to set the tone for a rate hike next month. The ECB is expected to announce the end of its large-scale asset purchases and confirm plans to hike interest rates in July. Traders are presently pricing in 125 basis point hikes at the ECB's four meetings this year, as Eurozone inflation remains stubbornly high, reaching a new record high of 8.1% in May. Elsewhere, the Stoxx Europe 600 gained 0.7%, led by travel stocks, as sentiments improved with China's gradual reopening.
Wednesday 06/08/2022 - Employment change and GDP Q1
Thursday 06/09/2022 - ECB Interest rate decision
GBP
After closing the previous day with a 0.72% loss, the Pound Sterling advanced in the European morning amid increased risk flows. On the domestic front, Boris Johnson, the Conservative Party's leader, will face a leadership vote today after a string of controversies, including becoming the first sitting prime minister to be found to have broken the law. In a televised announcement, senior Tory MP Graham Brady claimed that the threshold of at least 54 MPs — 15% of the Conservative total — has been met to force a no-confidence vote in Johnson. The voting will last two hours, beginning at 6 p.m., and the results will be announced shortly after. In other news, shares in London regained traction on Monday, with the blue-chip FTSE 100 rising to levels not seen in a month, thanks to increases in the utilities and materials sectors.
Monday 06/06/2022 - No-Confidence Vote UK PM Boris Johnson
Tuesday 06/07/2022 - S&P Global Services (May)
Wednesday - S&P Global Construction PMI (May)
JPY
The Japanese Yen edged down 0.80% in Friday's session against the greenback. The Yen fell against the dollar in early June, remaining close to a twenty-year low, reached last month, as a better-than-expected U.S. jobs data bolstered the dollar while putting pressure on other major currencies. Meanwhile, Bank of Japan (BOJ) Governor Haruhiko Kuroda underlined on Monday that Japan is in no position to tighten policy. Investors are also anticipating the release of the U.S. Consumer Price Index for May, as a strong inflation reading would likely put an end to speculation that the Fed will suspend its interest rate hikes in September. In other news, the Nikkei 225 Index surged 0.56% on Monday, while the wider Topix Index rose 0.31%, ending at its best in two months, led by companies that stand to benefit from greater economic reopenings.
Monday 06/06/2022 - Household Spending (Apr)
Tuesday 06/07/2022 - GDP Q1 | Coincident and Leading Economic Index (Apr)
Thursday 06/09/2022 - Producer Price Index (May)
CAD
The Canadian currency retreated 0.19% in the last session before regaining its momentum on Monday morning amid an improved market mood. News that Beijing has loosened Covid limits has helped to calm a fragile mood amid inflation and rate-hike concerns. Also supporting the Loonie were Brent crude oil prices, which remained above $120 per barrel as Saudi Arabia showed confidence in demand with a larger-than-expected price hike in Asia. Meanwhile, Canadian labor productivity fell by 0.5% in the first quarter of 2022, slowing from an upwardly corrected 0.6% drop in the previous quarter and representing the seventh consecutive quarterly reduction. Looking ahead, investors will be treated to a deluge of labor-market data from the Canadian Economic docket this week, which will provide further momentum to Loonie.
Tuesday 06/07/2022 - International Trade Merchandise (Apr) | Ivey PMI (May)
Friday 06/10/2022 - Employment Change (May) | Participation Rate (May) | Unemployment Rate (May)
MXN
The Mexican Peso eased in last Friday's session to post 0.18% before recovering its losses today morning as the risk flow has again taken the wheels in the market. Domestically, on Sunday, Mexico's ruling Morena party won four of the six states it did not already control in municipal elections, extending President Andres Manuel Lopez Obrador's political authority beyond his traditional strongholds in the country's south. Having said that, Mexico's economy has failed to recover to the level it was when AMLO took office in December 2018, after being severely impacted by the pandemic, with the fifth-highest number of Covid-19 deaths in any country. However, the 68-year-old president remains popular, thanks in part to his anti-corruption campaign and social programs that provide working-class Mexicans with monthly cash transfers. Coming up, investors will see headline inflation and industrial production statistics later in the week.
Thursday 06/09/2022 - Headline Inflation (May)
Friday 06/10/2022 - Industrial Output (Apr)
CNY
The Chinese Yuan closed flat against the greenback in Friday's session. The yuan fell against the U.S. dollar on Monday, retreating from a one-month high achieved the previous session, as the stronger-than-expected U.S. jobs report boosted the U.S. dollar while putting pressure on other major currencies. Meanwhile, the yuan stayed more than 2% higher than a twenty-month low recorded last month, as investors hoped that easing Covid restrictions and fresh stimulus measures would help stabilize the Chinese economy and currency. Investors also assessed a private survey, which revealed that services activity in China fell for the third consecutive month in May, though not as sharply as the previous month. Analysts said a reduction in U.S. tariffs on Chinese imports to combat inflation would have minimal impact on the yuan.
Monday 06/06/2022 - Caixin Service PMI (May)
Thursday 06/09/2022 - Trade Balance (May)
Friday 06/10/2022 - CPI (May) | Producer Price Index (May)
BRL
The Brazilian currency ended the last week with a slightly weekly decrease of 0.92%, amidst the U.S. payroll data and the growing domestic fiscal tension. Meanwhile, the Bolsonaro government is considering a decree of public calamity, citing the war in Ukraine and a possible shortage of diesel in the country. This would allow authorities to waive fiscal restrictions imposed by the constitutional spending ceiling and adopt measures on costly expenses. The risk is that the timing of the decree - four months before the presidential election - can issue an ultimatum at any fiscal credibility that still exists in the country. This could force the central bank to raise interest rates more than planned now and make the prices of Brazilian assets enter a negative spiral. Elsewhere, according to the latest polling intent, the electoral dispute has shown slight growth in Lula and the Bolsonaro's stagnation compared to last month.
Monday 06/06/2022 - BCB Focus Market Readout
Wednesday 06/08/2022 - CAGED Netpayroll Jobs (Apr)
Thursday 06/09/2022 - CPI (May)
Friday 06/10/2022 - Retail Sales (Apr) | CFTC BRL Net Speculative Positions
Want the Daily Market Pulse delivered straight to your inbox?