Daily Market Pulse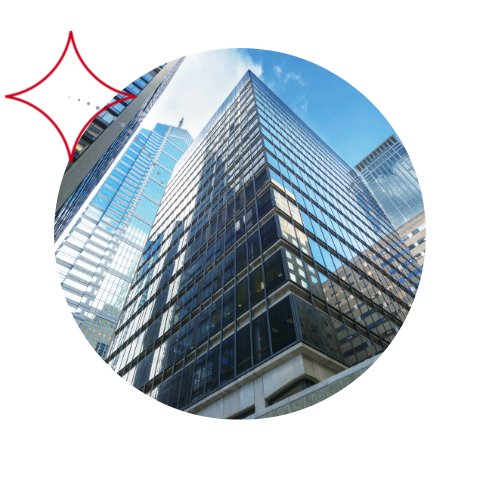 Dollar rally takes a break
5 minute read
USD
The U.S. dollar index surged to its strongest level in nearly two decades on Tuesday and ended up gaining 1.34% daily boosted by safe-haven flows. Yesterday, the 2-10 year U.S. Treasury bond yield curve inverted, indicating that markets are bracing for a recession. The dollar is still consolidating early Wednesday as investors await U.S. ISM Services PMI data. The Federal Reserve will also release the minutes of the June policy meeting later in the day. Following Tuesday's volatile trading, markets remain risk-averse in the middle of the week, with U.S. stock index futures losing between 0.3 and 0.4%.
EUR
The Euro slid 1.5% on Tuesday, reaching its lowest level in two decades, as traders fled to the safety of the U.S. dollar. Currency traders fear Europe's economy might buckle if Russia completely shuts off natural-gas supplies that are used for heating homes, keeping lights on, and running factories. Also, strikes at Western Europe's largest gas fields in Norway pushed up energy prices even further. Elsewhere, the S&P Global Eurozone Construction PMI dropped to 47 in June 2022 from 49.2 in May, indicating the strongest contraction in construction activity since February 2021. The decrease was commonly attributed to lower demand in the face of acute price pressures and economic uncertainty.
GBP
The British pound plunged 1.41% yesterday and is now trading at levels not seen since March 2020, as investors weigh political turmoil in the UK, a looming recession, and doubts about the Bank of England's ability to control surging consumer prices. Domestically, Finance Minister Rishi Sunak and Health Secretary Sajid Javid both resigned in what appears to be a protest against Prime Minister Boris Johnson's leadership, prolonging political insecurity. Meanwhile, the Bank of England warned that the UK's economic outlook has markedly deteriorated as a result of the impact of the Ukraine war, and advised banks to increase capital buffers to deal with shocks.
JPY
The Japanese Yen continues to slide today after falling 0.18% yesterday. The Japanese yen has been an unanticipated victim of the global trend toward higher interest rates. The yen is down about 15% against the dollar this year, and it is at lows not seen since the 1970s when compared to a broader basket of currencies. Currency traders in Tokyo are quick to point to the proximate cause of the yen's decline as a straightforward story of monetary policy divergence: high U.S. yields, low Japan yields. On Wednesday, the Nikkei 225 Index fell 1.20%, while the broader Topix Index fell 1.23%, erasing gains from the previous session, as mounting fears of a possible recession prompted a fresh wave of selling in equities and other risk assets.
CAD
The Canadian dollar slumped 1.33% against the U.S. dollar yesterday and is continuing to fall this morning as a result of recession fears and lower oil prices. Slowing demand and recession fears helped push the benchmark U.S. oil price below $100 per barrel on Tuesday, continuing a rapid drop from recent highs. Meanwhile, preliminary data indicated that the Canadian economy contracted in May, the first decline in GDP in a year. On the monetary policy front, markets anticipate a 75 basis point increase in the Bank of Canada's overnight rate for its July meeting, the largest in 24 years and raising concerns about pushing the economy into contractionary territory. In other news, Canada's main stock index, the S&P/TSX, fell 1% to a near two-week low on Tuesday, weighed down by beaten-down commodity-linked stocks.
MXN
The Mexican peso fell 1.26% against the U.S. dollar yesterday and appears to be edging lower this morning amid recession fears and a risk-off market mood. Meanwhile, Mexican consumer confidence fell to a four-month low of 43.6 in June 2022, down from a downwardly revised 44.1 the previous month. The current assessment of the household's financial situation and the country's economic situation has deteriorated. In other news, U.S. President Joe Biden and Canadian Prime Minister Justin Trudeau will discuss the terms of the U.S.-Mexico-Canada (USMCA) agreement, which was ratified in 2018, during a visit to Mexico, Mexican President Andres Manuel Lopez Obrador said on Monday.
CNY
The Chinese Yuna closed 0.35% lower in the previous session against the greenback. On Wednesday, China's yuan edged up from a near two-week low against the U.S. dollar, as recent signs of easing Sino-U.S. tensions offset broad greenback strength in global markets. Currency traders attributed the yuan's resilience as the dollar hovered near a two-decade high against a basket of major peers to expectations that U.S. President Joe Biden will announce a tariff rollback on some Chinese goods as soon as this week. However, Covid flare-ups on multiple fronts across the country, including an emerging cluster in Shanghai, prompted some market concerns about wider disruption to economic activity, according to traders and analysts.
BRL
The Brazilian Real closed 0.66% lower in the previous session, marking the worst level since January this year. Meanwhile, beyond domestic risks driven by fiscal fears, there is negative pressure from the commodity movement. Prices on the futures market continue to correct, with Brent falling by 9.45% and Crude by 8.24%. Aluminum and Copper mark the third consecutive session closing in negative territory. Elsewhere, the Real's three-month implied volatility jumped to 21.1%, the highest in more than 21 months, illustrating that those companies exposed to the dollar are protecting themselves through options, making the homework waiting for troubled times on the eve of presidential elections.
Want the Daily Market Pulse delivered straight to your inbox?