Daily Market Pulse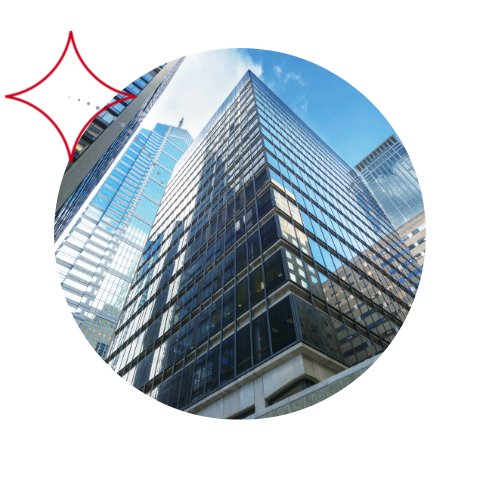 Dollar recovers slightly amid upbeat data
USD
Following Monday's dramatic 0.71% rally, the U.S. dollar Index clings to tiny daily gains early Tuesday as investors remain cautious. In the European morning, the 10-year U.S. treasury bond yield is at 3.6%, while U.S. stock index futures are flat on the day. Yesterday, the November ISM Services data, together with the strong November jobs report issued last week, pointed to a healthy economy and reinforced the case for additional monetary tightening. Still, the market expects the Fed to raise interest rates by 50 basis points at its December meeting. The October Goods Trade Balance will be the only data released later in the day.
EUR
On Monday, the Euro dropped 0.42%, weighed down by continued U.S. dollar strength and a risk-averse market environment. Early Tuesday, the common currency remains reasonably quiet near Monday's closing level. The latest data shows that Factory Orders in Germany increased by 0.8% in October, exceeding the market's expectation of a 0.2% fall. In other news, the S&P Global Eurozone Construction PMI fell to 43.6 in November 2022 from 44.9 in October, marking the seventh consecutive monthly decline in activity levels across the eurozone's construction sector. In other news, investors are waiting for more hints on the ECB's next moves, as it is still unclear whether the central bank will raise interest rates by 75 basis points for the third time in a row or opt for a smaller half-point increase.
GBP
Sterling lost more than 0.7% on Monday, but it has recovered and is trending higher as the dollar begins to fall again this morning. According to the most recent data, retail sales in the United Kingdom increased 4.1% year on year in November 2022, quickening from October's 1.2% increase due to winter-related purchases and the Black Friday boost. However, the rate of growth remained below inflation. Other data indicated that the S&P Global PMI for the UK fell to a three-month low of 50.4 in November 2022, down from 53.2 in October, indicating a slowdown in construction activity due to sluggish demand and lower risk appetite among customers.
JPY
The Japanese Yen slid against the dollar early today, dropping dramatically from near four-month highs after better-than-expected U.S. services activity data suggested that the Federal Reserve could continue to hike interest rates for a longer period of time. Domestically, Bank of Japan Governor Haruhiko Kuroda stated that it was too early to debate the possibility of revising the central bank's monetary policy framework because achieving the 2% inflation objective would take time. Kuroda has often emphasized the importance of maintaining the bank's enormous stimulus until wages rise sufficiently to compensate for growing living costs.
CAD
The Loonie continues to fall today after losing 0.8% against the U.S. dollar yesterday. The latest setback is due to investors' anticipation of the Bank of Canada's interest rate meeting later this week. Traders are pricing in a nearly 69% chance of a 25-bps hike to 4%, further slowing the pace of its tightening cycle, as policymakers aim to ease the risk of overtightening following a surprise 50-bps rate increase delivered last month. At the same time, West Texas Intermediate (WTI) crude futures fell below $76 per barrel, approaching their lowest level since January, as concerns about weak global demand weighed on sentiment.
MXN
After falling 1.8% yesterday, the Mexican Peso has recovered today. According to the most recent data, gross fixed investment income in Mexico increased 3.3% year on year in September 2022, down from a revised 5.8% increase the previous month and falling short of market expectations of a 5.3% increase. In other news, Mexico's consumer confidence indicator increased to 41.7 in November 2022, up from 41.1 the previous month. Elsewhere, expectations for the current assessment of households' financial situations, Mexico's macroeconomic situation, and the country's macroeconomic situation in 12 months have improved.
CNY
The offshore Yuan remained at its highest level in nearly three months as China continues to relax tight Covid controls, raising optimism of broader economic openings. In the most recent developments, Beijing announced that it would join other cities in eliminating testing requirements for entry into public venues, while Reuters reported that China could announce a further relaxation of Covid restrictions as early as Wednesday, potentially including 10 new measures in addition to the 20 announced last month. This has obscured data indicating a decline in the country's manufacturing and services activities. Meanwhile, the yuan was under additional pressure after better-than-expected U.S. services activity data suggested that the Federal Reserve could continue to hike interest rates for an extended period of time.
BRL
Yesterday, the real fell 1.21% against the U.S. dollar. All eyes are on Brazil's political developments, as well as a major central bank meeting later this week. On the political front, traders were looking for more information on the composition of Brazilian President-elect Lula da Silva's Cabinet, particularly the economy minister and expected fiscal policies. Meanwhile, Brazil's central bank is expected to keep its Selic basic interest rate at 13.75% until September of next year before lowering it to 11.50% by the end of 2023. According to the central bank's "Focus survey," financial markets upped their expectations for inflation and GDP growth in 2022 and 2023. On the economic front, a new PMI survey revealed that Brazil's private sector dropped in November for the first time since May 2021, driven down primarily by manufacturing. In other news, stronger-than-expected data from the US services industry added to concerns about a hawkish Federal Reserve.
Want the Daily Market Pulse delivered straight to your inbox?