Daily Market Pulse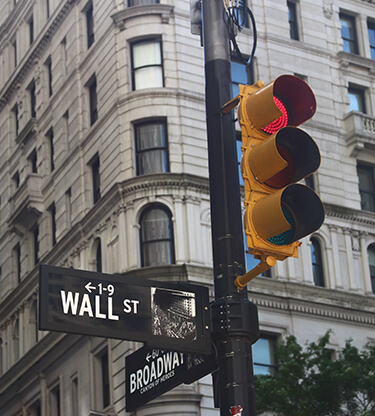 NFP surprise rebound
6 minute read
USD
US Non-Farm Payroll showed an unexpected rise of 2.5 million jobs. The anticipated number was for a loss of 8 million jobs. The unemployment rate also fell to 13.3%, where a level of 19.0% was expected. Hourly earnings year on year rose 6.7%. DOW Futures have risen 500 points following the release of the NFP data. An economic turnaround could be close at hand. The USD has hardly reacted to this release and it will be interesting to see if the equity markets can hold the pre-opening levels. The ADP releases of private payrolls only fell 2.76 million, after falling 19.5 million in April and was expected to fall 9 million in May. The ADP private payrolls include roughly one-sixth of the US labor force and are considered the best indicator overall for the US labor market. As overall market indices, such as ISM, Consumer Confidence and PMI continue to improve, traders will remain positive about the US economic recovery. As traders re-enter risk trades, we should see a lower dollar and higher equity market and should see Treasury yields improve. Treasury yields are also higher this morning as the 10-year note was trading at 0.81% and the 30-year bond was at 1.60%.
EUR
EUR/USD continues to move higher as we end the week, reaching its highest levels since March. The move by the ECB to add EUR600 billion to their stimulus program has helped the single currency. Technically the EUR is still trading above the 50, 100, and 200 moving day averages, while RSI is just below 60. The move by the ECB to increase the size of their Pandemic Emergency Purchase Program (PEPP), was not a surprise. What was surprising to traders was the amount of stimulus that will be added. Market observers were looking for an increase of EUR500 billion. This stimulus plan will last at least another year, until June 2021. The ECB also released its GDP and inflation forecasts. The economy is now expected to contract 8.7% in 2020 and then expand by 5.2% in 2021, and 3.3% in 2022. Traders largely ignored these forecasts, preferring to focus on the stimulus package and were buyers of EUR throughout the day. Due to the surprise in the NFP report earlier this morning, the EUR should end the week better bid.
GBP
GBP/USD is also trading higher reaching levels not seen in the past 11 weeks, as traders await EU Negotiator Barnier's speech as Brexit talks remain deadlocked. After a quick move above resistance levels overnight, the point has moved lower but is still trading above the moving averages. RSI is close to 70 at 68.8, so there is concern about the pound moving into overbought status. Most traders are looking at the strength of the pound as more of a "USD weakness" effect, than a "GBP strength" effect. The current round of Brexit negotiations ends today, and it will end without any agreement. The EU is hoping that a meeting later this month between UK Prime Minister Boris Johnson and EU Commission President Ursula von der Leyen will produce some path towards the agreement, but the UK is not as hopeful. As stated before, if there is no agreement between the UK and EU, then Great Britain will move to WTO terms beginning trade in 2021. The Bank of England has warned bankers of this possibility and to prepare for it to happen, but to this point, traders have largely ignored the BOE, and cable remains firm.
JPY
USD/JPY continues to move higher as reaching levels not seen in the last three months. The currency pair has consolidated a bit from overnight highs but still looks primed to test resistance levels later today. USD/JPY is trading well above its moving averages, while RSI levels are just now toping the all-important overbought 70-level. Risk-on trading has seen traders move away from the safe-haven JPY. USD "bulls" seem to be little affected by the ongoing tension between the US and China. On the economic front, Japanese household spending fell 11.1% year-on-year in April, against the expected number of -12.8%. Traders ignored this release, as well as a positive move in the Nikkei. Expect the JPY to continue to be under pressure as we end the week.
CAD
USD/CAD continues to move lower breaking through technical support levels. The 50, 100, and 200-day moving averages are all converging and USD/CAD is trading below them at the moment. RSI is around 43, so there is still plenty of room to see the USD move lower and the loonie to continue to strengthen. Oil prices are slightly lower this morning, with Brent crude futures down $0.08 at $39.91 a barrel, while US West Texas Intermediate crude futures were also lower, falling $0.15 to $37.26 per barrel. Traders were expecting the OPEC+ to meet yesterday, but the meeting was delayed. While falling a bit overnight, both Brent and WTI are expected to post a sixth straight weekly gain. Canada will also release employment and unemployment numbers this morning. After losing almost 2 million jobs in April, employment is set to fall 500,000 in May. The unemployment rate is expected to rise from 13% to 15%.
CNY
US-China relations remain tense as the Chinese Commerce Ministry released a statement on Friday saying it will initiate countermeasures against the US. The Ministry said "The abuse by the US of restrictions on exports is benefitting no one" and that "China will ensure it protects the legal rights of Chinese firms". These are responses to President Trump's ban of Chinese passenger planes flying into the US, which is set to begin on June 16. This was done to get Beijing to allow US airlines to resume flights into China. The Civil Aviation Administration of China said their new policy will all foreign airlines to choose from a list of approved cities to operate one international passenger flight per week. This is just the latest talking point between the two countries as tensions remain high. According to reports, United and Delta airlines are hopeful they can resume flights to China and would hope to be able to provide more than one flight per week.
Want the Daily Market Pulse delivered straight to your inbox?