Daily Market Pulse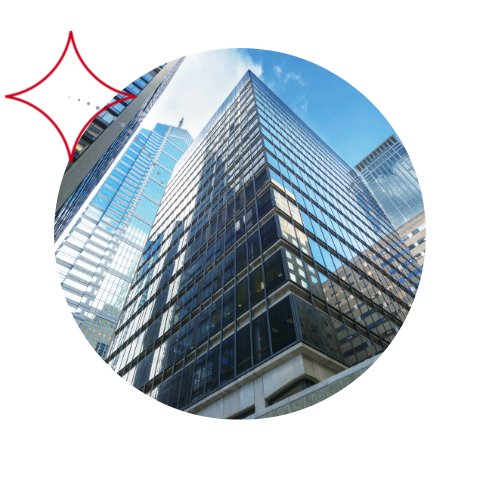 Dollar opens positive after the holiday
6 minute read
USD
Following yesterday's holiday session, the U.S. dollar index firmed up on Tuesday, hovering near its highest level since December 2002, supported by market expectations that the Federal Reserve will continue to aggressively raise interest rates to contain surging inflation. Fed policymakers confirmed expectations for further monetary tightening by signaling another 75 basis point hike in interest rates in July. Meanwhile, tighter financial conditions in major economies fueled fears of a global recession, prompting investors to flee riskier assets in favor of the dollar's safety. Stock futures in the United States rose slightly, indicating that major indexes will open with modest gains following the July 4th holiday. Moving forward, investors will be looking for clues on the likely path of U.S. monetary policy in the minutes of the central bank meeting and the monthly jobs report later this week.
EUR
After a marginal loss yesterday, the Euro remains under heavy bearish pressure early Tuesday and trades deep in negative territory amid rebounded dollar strength. Meanwhile, European Central Bank (ECB) Governing Council member Madis Muller and ECB Vice President Luis de Guindos both stated on Monday that a 25 basis point (bps) rate hike in July would be appropriate. In terms of data, annual producer inflation in the Eurozone fell to 36.3% in May 2022, down from a record high of 37.2% in April and falling short of market expectations of 36.7%. Energy and intermediate goods prices have slowed. Costs for durable and non-durable consumer goods, as well as capital goods, have risen further. In other news, European stocks rose on Tuesday, extending their two-day winning streak.
GBP
The British pound ended the first day of the week in positive territory (0.20% gains), but appears to be reversing some of its gains against the U.S. dollar on Tuesday morning. Meanwhile, domestically, the head of the UK train drivers' union has warned of "massive" disruption this summer as his members vote on their first national strike since 1995, with pay walkouts set to exacerbate Britain's travel chaos. Chancellor Rishi Sunak reduced fuel duty by 5p per liter in March, but it had little effect. In other news, the FTSE 100 fell on Tuesday, trailing its European peers and following a 0.9% gain the previous session, with bank shares in focus ahead of the Bank of England's biannual Financial Stability Report due later today.
JPY
The Japanese yen fell further today, weighed down by rising U.S. treasury yields, after closing 0.26% lower yesterday. Meanwhile, data from Japan showed that business activity in the service sector continued to expand at a healthy pace in June, with the Jibun Bank Services PMI reaching 54. This marks the third consecutive month of growth in services activity, and the fastest since October 2013, owed to the lifting of remaining Covid curbs. In addition, optimism rose to the second-highest level in the survey's history, owing to expectations for strong demand following the lifting of pandemic restrictions and the easing of global measures. In other news, the Nikkei 225 Index rose 1.03% on Tuesday, while the broader Topix Index rose 0.5% extending gains from the previous session, with nearly all sectors participating in the rally.
CAD
The Canadian dollar gave up some of its gains this morning after it closed Monday's session 0.36% higher. Meanwhile, after a long weekend, investors returned to assess the global economic outlook amid the prospect of faster rate hikes around the world. On the data front, a PMI survey revealed that factory activity growth in Canada has slowed to a 17-month low, hampered by persistent inflationary pressures and material shortages. At the same time, the Bank of Canada released two new surveys that indicated rising inflation expectations among Canadian businesses and consumers. On the monetary policy front, markets anticipate a 75 basis point increase in the Bank of Canada's overnight rate at its July meeting, the largest in 24 years. The S&P/TSX, Canada's main stock index, rose about 0.9% on Monday in light trade due to a holiday in the United States, led by energy stocks as oil prices rose on supply concerns.
MXN
After finishing Monday with 0.15% losses, the Mexican peso extended its downtrend this morning. As a result, the Mexican peso fell to its lowest level in two weeks in early July, as investors fled to the safety of the dollar amid global recession fears. Nonetheless, the peso performed better than its Latin American peers at the start of the third quarter, aided by expectations of a hawkish Banxico (Central Bank of Mexico). Despite the central bank's 9 consecutive rate hikes to the current 7.75%, markets expect Mexico's inflation rate to rise to nearly 8% in June. As a result, Credit Suisse expects the Bank of Mexico's benchmark rate to rise to 9.5% by the end of the year, with inflation expected to remain high until 2023.
CNY
Yesterday, the Chinese Yuan finished with minor losses. In the latest updates, the Caixin China General Composite PMI increased to 55.3 in June 2022 from 42.2 in May, signaling a renewed growth in the private sector at the fastest rate since December 2020, amid an improving Covid situation and the implementation of a package of measures to support an economic recovery. As operations resumed, both manufacturers and service providers saw renewed and significant increases in output. In other news, mainland stocks hit four-month highs on Tuesday before falling, with the Shanghai Composite falling 0.04% and the Shenzhen Component falling 0.41% as investors sought to take profits after a two-month rally. Investors were also considering reports that the United States is considering rolling back some tariffs imposed on China as part of the Biden administration's efforts to cool rising prices.
BRL
Amid low market liquidity in the international market due to the holiday in the USA, the Brazilian currency closed 0.51% lower against the greenback yesterday. Attention continues on Brasilia, in the processing of PEC 01/2022, which has an estimated fiscal cost of R$41bn. Nonetheless, the current text may change and return to a new vote in the Senate. The rapporteur from PEC wants to include app drivers and review the state of emergency. Changes in the text and new votes should continue to negatively influence the Real, raising currency volatility in the coming sessions.
Want the Daily Market Pulse delivered straight to your inbox?