Daily Market Pulse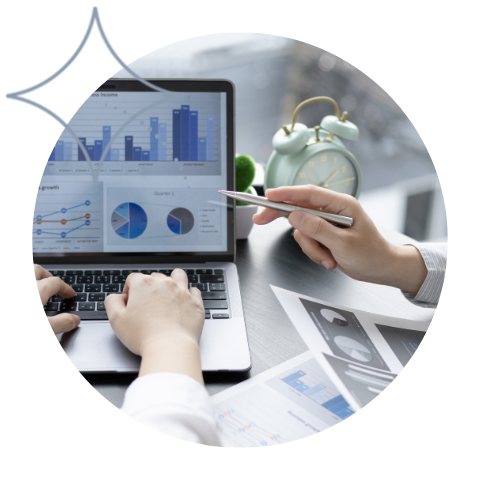 Dollar drops to late June levels
USD
The U.S. dollar index stabilized today moving to its lowest level since late June, wiping down more than half of this year's gains as expectations of a less aggressive Fed tightening frightened investors away from the currency. The Fed Chair Powell's commitment to slow the pace of rate rises has partially overshadowed last week's stronger-than-expected U.S. jobs data. Money markets are now putting in an 80% possibility that the U.S. Federal Reserve will raise interest rates by 50 basis points in December, following four consecutive 75 basis point rises. Nonetheless, investors believe that the peak for Fed funds would be greater than predicted. Finally, in the second half of the day, market participants will pay attention to the ISM Services PMI for fresh momentum.
Monday 5 Dec - ISM service PMI (Nov)
Tuesday 6 Dec - Trade Balance (Oct)
Wednesday 7 Dec - Nonfarm Productivity Q3
Friday 9 Dec - Michigan Consumer Sentiment Index (Dec)
EUR
The Euro traded at levels not seen in five months as investors await fresh hints on the (European Central Bank) ECB's future measures, as it remains unclear if the central bank would hike interest rates by 75 basis points for the third time in a row or choose for a lower half-point increase. The ECB remains dedicated to lowering inflation, which is currently five times the target and will make monetary policy decisions on December 15th. The latest Eurozone inflation report indicated that annual inflation slowed to 10% in November, while core CPI remained constant at 5%. At the same time, rising hopes that China will reopen modestly increased risk sentiment, while the recent dollar weakening also helped to lift the common currency higher.
Monday 5 Dec - Retail Sales (Oct)
Tuesday 6 Dec - Ecofin Meeting
Wednesday 7 Dec - GDP Q3
Thursday 8 Dec - Lagarde Speech
GBP
Sterling lost some of its momentum this morning after closing the fourth straight week in positive territory, as the market entered a quiet period ahead of the Federal Reserve's December policy meeting, though easing Covid restrictions in China boosted sentiment. Meanwhile, the 10-year gilt yield stood at 3.1%, close to its lowest level since early September, on hopes that the Bank of England will not hike as aggressively as expected, and as the UK's budget announced last month helped calm markets following the turmoil caused by Liz Truss' mini-budget. In data releases, the UK Services PMI was confirmed at 48.8, the same as in the preliminary estimate and matching the reading from October. In other news, UK Private Sector Output Continues to Fall in November, settling at 48.2, marking the fourth consecutive monthly fall in private sector output.
Monday 5 Dec - S&P Global PMI (Nov)
Tuesday 6 Dec - BRC Retail Sales (Nov)
JPY
After an impressive rally last week, the Yen got off to a shaky start this week, falling 0.65% against the greenback today. In doing so, Yen ignored the positive PMI data from November, which came in at 50.3, slightly higher than the flash estimate of 50. Meanwhile, a top Japanese official said on Sunday that raising capital gains taxes should be postponed to avoid sending the wrong message as the country seeks to encourage financial investment. Investors are becoming more cautious as the market enters a quiet period ahead of the U.S. Federal Reserve's December policy meeting.
Monday 5 Dec - Household Spending (Oct)
Wednesday 7 Dec - GDP Q3 | Economic Index - Coincident and Leading (Oct)
CAD
After falling 0.27% on Friday, the Loonie gained ground this morning. the Loonie's strength is being underpinned by a weakening dollar and rising crude oil prices. That being said, WTI oil futures increased more than 1% to around $81 per barrel on expectations of a rebound in Chinese demand. In the meantime, investors are digesting the latest jobs report and anticipating the Bank of Canada's monetary policy meeting on Wednesday. According to Statistics Canada, the economy added 10.1K jobs in November, contrary to market estimates of a 5K gain, while the unemployment rate unexpectedly decreased to 5.1%. The Bank of Canada is expected to boost interest rates by 25 basis points on Wednesday, following a 50 basis point increase in October.
Tuesday 6 Dec - Trade Balance (Oct)
Wednesday 7 Dec - BOC Rate Decision
MXN
Despite the optimistic data, the Peso remains in a bearish trend after falling more than 1.28% on Friday. According to the most recent statistics, Mexico's consumer confidence indicator increased to 41.7 in November 2022 from a corrected 41.1 the previous month. Meanwhile, the Bank of Mexico raised its benchmark interest rate by 75 basis points to 10% in November, adding to the 600 basis point rises witnessed since the Bank of Mexico began tightening in June 2021. Members of the central bank's board of directors warned that inflation risks continue on the upside while expecting annual price growth of 8.6% by the end of the year. Traders are now looking forward to the November headline inflation statistics, which are expected on Thursday.
Monday 5 Dec - Consumer Confidence (Nov)
Thursday 8 Dec - Core and Headline inflation (Nov)
CNY
The offshore Yuan surged against the dollar, reaching its highest level in three months, as China continued to relax robust Covid controls, raising optimism of broader economic opening. In the most recent developments, major Chinese cities such as Shanghai and Hangzhou eliminated virus testing requirements for entering public venues or using public transit, following other metropolises in loosening virus restrictions that have impacted the economy and sparked public outrage. Investors also responded to data suggesting that China's services activity fell the most in six months in November. Furthermore, the Yuan gained from a weaker dollar as investors shrugged aside stronger-than-expected U.S. job data and clung to predictions that the U.S. Federal Reserve will decrease the pace of interest rate hikes beginning this month.
Monday 5 Dec - Caixin service PMI (Nov)

Wednesday 7 Dec - Trade Balance (Nov)

Friday 9 Dec - CPI and PPI (Nov)
BRL
On Friday, the Brazilian Real fell 0.52% and lingered at levels not seen since early November, as commodities prices rose and the dollar fell on rising speculation that the Federal Reserve might shortly cease its rate hikes. Nonetheless, investors became concerned about Brazil's finances as Lula's incoming administration suggested more government spending. On the monetary policy front, despite uncertainties over the inflation outlook, Brazil's central bank hinted at rate cuts beginning in June 2023. Policymakers began hiking rates in March 2021, bringing borrowing prices to a peak of 13.75% in August. Today, Real opened slightly lower due to a day of reduced liquidity in the markets as a result of Brazil's game in the Qatar Cup. The Transition PEC and the course of public accounts in the government of the new president, Luiz Inácio Lula da Silva, remain in the trader's lens.
Monday 5 Dec - BCB Focus Bulletin
Wednesday 7 Dec - Interest Rate Decision
Thursday 8 Dec - Retail Sales (Oct)
Friday 9 Dec - IPCA Inflation (Nov)
Want the Daily Market Pulse delivered straight to your inbox?