Daily Market Pulse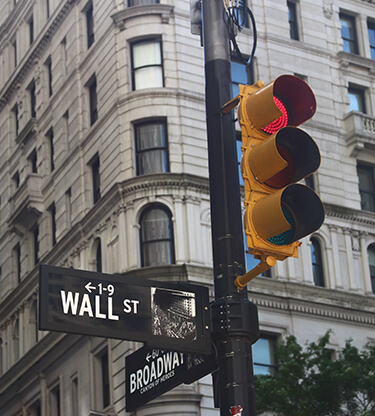 Dollar takes a breather after reaching November levels
USD
The U.S. dollar index, a coefficient used to benchmark the performance of the greenback against a basket of six major currencies, kicked off the week low on fuel and retraced 0.14% during the early hours of today's session. This comes after the composite reached levels last seen in November 2020, amid imminent tapering expectations and Schumer's last-minute save, which avoided a U.S. government shutdown. However, the mood remains cautious as renewed worries from Evergrande, uncertainty around U.S. infrastructure, and Covid headlines keep markets quiet. Despite Schumer's efforts, voting on the bipartisan bill was suspended amid a lack of support from left-wing Democrats. Senators are requiring guarantees that the larger USD 3.5 trillion could receive backing from centrists, which left sentiment in limbo. Moreover, the Real Estate conglomerate Evergrande was again in the spotlight after trading was suspended in shares. The repayment of USD 260 million debt payment is in the air, yet reports of sales of some of its assets and orderly restructuring of its debt provide hope in the eyes of market participants. Nonetheless, concerns that global growth would be delayed due to inflation and supply chain bottlenecks continue to deteriorate investor sentiment. However, to spark some optimism, Merck's announcement of developing an antiviral cure to the disease was welcome news around global markets. Marck's pills still require FDA and regulatory approval. The week ahead promises an interesting flow of drivers which could have a significant impact, especially over the dollar. Nonfarm payrolls on Friday stand out as the main event of the week and could seal the deal on the Federal Reserve's expected tapering announcement. Chairman Powell flagged that the announcement for tapering is the main reason for the dollar's rally early last week. Later today, James Bullar and Kenneth Montgomery are due to speak during the course of the day.
On Monday 10/04: Opec Meeting ¦ Factory Orders
On Tuesday 10/05: Goods and Services Trade Balance ¦ Markit Services PMI ¦ ISM Services New Orders Index ¦ ISM Services PMI ¦ ISM Services Employment Index ¦ ISM Prices Paid
On Wednesday 10/06: ADP Employment Change
On Thursday 10/07: Initial Jobless Claims
On Friday 10/08: Nonfarm Payrolls ¦ Average Hourly Earnings ¦ Labor Force Participation ¦ Unemployment Rate
EUR
The EUR seems to be taking a breather after last week's strong devaluation against the dollar, driven mostly by Powell's imminent tapering announcement and comments during the congressional hearing. However, the market mood remains risk-averse, taking clues from China as Evergrande shares get suspended from trading in Hong Kong. However, the news is that an investor will acquire a 51% stake in the troubled firm's management unit to test the bears, amid a week-long vacation in China. This week will be particularly busy, with several interventions from European Central Bank officials amid Eurogroup meeting, EcoFin Meeting, Non-monetary policy ECB meeting, and ECB monetary policy meeting accounts, which will keep investors tuned in for any hints of a shift in Policy.
On Monday 10/04: Eurogroup meeting
On Tuesday 10/05: EcoFin Meeting ¦ Markit PMI Composite
On Wednesday 10/06: Retail Sales
GBP
The British Pound closed the week attempting a bounceback after the greenback rallied significantly earlier last week. However, cable seems to have a fading momentum, with the pair retracing marginally during the early hours of today's trading session. The petrol crisis in the U.K. keeps spooking Sterling investors, as U.K's Prime Minister Boris Johnson prepared the army to provide gasoline to dried-out petrol stations. Brexit resulted in the departure of lorry drivers holding EU passports, and the call to keep calm and carry on only exacerbated panic stocking among the Brits. Moreover, the U.K. government continues to push over the conditions detailed over the Northern Ireland protocol and the recent French-British clash over finishing rights. This week, the Bank of England will take the stage, and the Financial Policy Meeting (FPC) is due to take place on Friday, with the release of the BoE quarterly bulletin for Q3 set to close the week.
On Tuesday 10/05: Markit Services PMI
On Wednesday 10/06: Markit Construction PMI
On Thursday 10/07: Halifax House Prices
On Friday 10/08: FPC meeting minutes ¦ FPC Statement ¦ BoE Quarterly Bulletin
JPY
The Japanese Yen rallied 0.89% to close last week with momentum benefiting from its safe-haven appeal amid global concerns surrounding Evergrande and the last-minute save from U.S. democrats, which helped to avoid a government shutdown and default. However, the Capitol is still not out of the woods, especially after Treasury secretary Janet Yellen flagged that if congress fails to lift the debt ceiling, there will be a default which could trigger financial distress. Moreover, comments from Japan's ruling Liberal Democratic Party (LDP) Secretary-General, Akira Amari, stated that Japan will compile a considerably large extra budget immediately after the election, due on November 28th. On the economic data front, consumer confidence jumped 1.1% to 37.8 in September, the strongest reading since February 2020, amid the recent shift in leadership in the country.
On Monday 10/04: Monetary Base
On Tuesday 10/05: Tokyo Consumer Price Index ¦ Jibun Bank Services PMI
On Thursday 10/07: JP Foreign Reserves ¦ Foreign Investment in Japan Stocks ¦ Foreign Bond Investments ¦ Leading Economic Index
On Friday 10/08: Labor Cash Earnings ¦ Overall Household Spending ¦ Current Account ¦ Bank Lending
CAD
The Loonie sustained pressure over the dollar, and it is looking to record 4 consecutive sessions recording gains amid sustained crude oil prices and the OPEC meeting this week. The West Texas Intermediate remains steady ahead of OPEC's meeting, which may determine whether a recent rally in prices amid supply shocks and recovery from the pandemic will be sustained. Market participants expect cartel members to stick to their existing agreement to add 400,000 barrels per day to the market in November. The WTI changed hands 13 cents lower at USD 75.75 per barrel, after gaining for the past six weeks.
On Monday 10/04: Building Permits
On Tuesday 10/05: Imports ¦ Exports ¦ International Merchandise Trade
On Thursday 10/07: Ivey Purchasing Managers Index
On Friday 10/08: Unemployment Rate ¦ Participation Rate ¦ Average Hourly Wages ¦ Net Change in Employment ¦ Housing Starts
MXN
The Mexican Peso kicked off the week subdued against the dollar, falling back 0.64% during the early hours of Monday's session. The pair seemed to retrace, following Mexico's central bank raising its benchmark interest rate by 25 bps to 4.75%, following increases of the same amount in August and June. Banxico said in the report that the decision was taken in response to inflationary pressures after Mexico registered an annualised headline reading of 5.87% in the first two weeks of September, well above the 3% +/- inflation target for 2021. Revised figures suggest that inflation will close this year at 6.2%, up from the 5.7% forecast in the August report.
On Monday 10/04: Consumer Confidence
On Thursday 10/07: 12-month inflation ¦ Core Inflation ¦ Headline Inflation
CNY
The Chinese Yuan rallied 0.37% during its Thursday session, which was the last business day before China entered its 1-week long holiday, which will keep markets closed. Overall, news around possible investors acquiring 51% of the real estate giant Evergrande keep the market positive, although its debt repayment continues in Limbo. Additionally, Everrgande shares were suspended from trading in Hong Kong, in order to ease the overall price action and induce stability. We expect a quiet week ahead, with updating development on the Evergrande front as trading action opens again on Friday.
On Thursday 10/07: Foreign Exchange Reserves
On Friday 10/08: Caixin Services PMI
BRL
The Brazilian Real closed the Friday session with a 1.45% recovery after enduring 7 trading sessions on the back foot against the dollar. President Jair Bolsonaro blamed state governors for rising fuel prices in the country, highlighting a significant portion of soaring living costs is due to several layers of taxes eroding fair prices. Moreover, the latest unemployment figures showed an improvement, falling from 14.7% reported in April down to 13.7% in September. The solid reading provided fuel to the BRL to advance during Friday. This week we expect industrial output reading to provide further insights on economic activity in the country.
On Monday 10/04: Fipe's IPC Inflation
On Tuesday 10/05: Industrial Output ¦ Retail Sales
On Friday 10/08: IPCA Inflation
Want the Daily Market Pulse delivered straight to your inbox?