Daily Market Pulse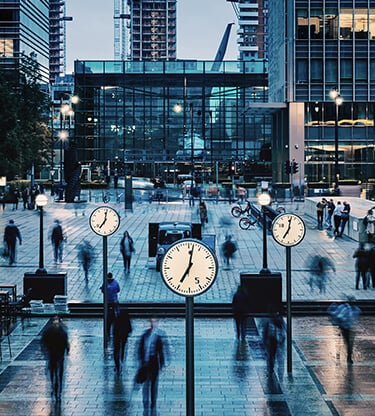 Dollar hovers near 20 months high
USD
On Thursday, risk aversion continued to lead the way in the midst of the Eastern European conflict situation. The U.S. dollar index ended the previous session 0.32% higher and appears to be lingering above a 20-month high this morning. Meanwhile, the Russian stock market remains closed, and the country is on the verge of default due to global sanctions. Investors are also anticipating the February jobs data, which is due later today and is projected to show 400k new jobs. This is the final jobs data before the Federal Reserve's next meeting, at which it is likely to begin raising rates with Fed head Jerome Powell leaning toward a lower 25 basis point hike in March. This will keep the door open to moving more forcefully later on if inflation persists. Elsewhere, stocks sank on Friday, along with U.S. market futures, while safe havens such as government bonds surged. This comes as investors reacted to Russia's attack on a major nuclear power station in Ukraine. In addition, Kyiv agreed to a civilian evacuation agreement with Russia. Also, the third round of talks between Russia and Ukraine has been scheduled for next week.
EUR
The Euro closed 0.48% lower on Thursday and appears to be edging lower this morning. Following the strikes on Ukraine, Russian President Vladimir Putin informed his French counterpart Emmanuel Macron that Russia's objectives in Ukraine will be met in any scenario. As Russian troops began bombing Zaporizhzhia power plant – Europe's largest nuclear reactor – on Friday, the Euro lost value as investors fled to safe-havens. Meanwhile, policymakers at the European Central Bank meeting yesterday noted that the Russia-Ukraine situation has created uncertainty and division about the central bank's next measures. The ECB kept key interest rates at record lows in February 2022 and committed to reducing bond purchases steadily this year, but President Lagarde did not rule out an interest rate hike this year. In other news, European contracts plummeted alongside their Wall Street counterparts as investors reacted to Russia's attack on a key nuclear power station in Ukraine. Moving forward, traders will see retail sales data, expected to increase 9.1% year on year in January.
GBP
The Pound Sterling closed at 0.43% lower yesterday before entering into the consolidation phase on Friday morning. This comes as investors sought refuge in safe-haven currencies as the war in Ukraine escalated. Russian troops were moving in on Kyiv, with Ukrainian forces holding the line just a few kilometers from the capital's core with the strategic port city of Mariupol surrounded by invading forces. Currency traders are attempting to predict how the escalation of hostilities and its economic impact would affect the Bank of England's rate hike path in the near term, with money markets presently pricing in a 25 basis point rate hike from the BoE in March. Furthermore, the UK services and composite PMI values climbed less than flash estimates had indicated in February. In other news, BP, Russia's largest foreign investor, announced the sale of its stake in Rosneft, the state oil business, as sanctions force Western companies to exit the country. Furthermore, the FTSE 100 fell more than 2% on Thursday and continues to fall this morning, owing to strong drops in Russian-linked companies.
JPY
The Japanese Yen closed 0.05% higher in the previous session against the greenback. The Yen weakened against the U.S dollar. The Yen fell after investor mood shifted negative following reports that smoke could be seen coming from Ukraine's largest nuclear power plant after Russian troops attacked Ukraine's foreign minister, who requested an immediate ceasefire at the site to avoid disaster. Meanwhile, Japan's jobless rate rose to 2.8% in January 2022, up from 2.7% in December, and fell short of predictions for no change. The statistics indicated the labor market impact of the fast-spreading omicron virus during the time period. Furthermore, the jobs-to-applications ratio in Japan reached a 21-month high of 1.20 in January 2022, indicating that there were 120 job vacancies for every 100 job seekers. In other news, on Friday, the Nikkei 225 Index fell 2.23%, while the broader Topix Index fell 1.96% as investor sentiment shifted negative following reports of the Russian attack on the nuclear power plant. Concerns have since subsided after Ukrainian officials stated that the facility has been secured.
CAD
The Loonie closed 0.40% lower in the previous session before consolidating its losses this morning. This follows the escalation of the Ukraine crisis, as Russian troops continued to advance in Ukraine and investors flocked to the safe-haven U.S. dollar amid risk-off market emotions. Meanwhile, Bank of Canada Governor Tiff Macklem stated that a 50-basis-point hike is not out of the question in the future, as there is plenty of opportunities to raise interest rates this year. In other news, Toronto home sales increased in the run-up to the Bank of Canada's interest-rate hike this week, with the possibility of rising borrowing costs prompting more purchasers to want to get in while they can. In addition, oil remained near $110 a barrel, erasing a 4.8% gain this morning. Canadian shares gave up early gains to end nearly flat on Thursday, with the benchmark S&P/TSX bottoming around 21,250 highs as losses in healthcare and cyclical shares outweighed gains in materials.
MXN
The Mexican Peso closed 0.10% in the last session before consolidating its losses on Friday morning. This is in response to the risk-off market mood caused by the escalating Ukraine-Russia issue. Meanwhile, rising interest rates continue to strengthen the Mexican peso. On concerns about inflationary pressures, Mexico's central bank, Banxico, raised interest rates for the sixth time in a row in February, raising borrowing prices to 6%, the most since April 2020. Furthermore, the Peso was driven down after Mexico's central bank slashed its growth prediction for this year by nearly a whole percentage point, citing the Covid-19 outbreak and geopolitical disputes as factors affecting the country's economic picture. Moving forward, market participants will see broader market sentiments amid geopolitical headlines to drive Peso prices further.
CNY
The Chinese Yuan closed 0.02% lower in the previous session against the greenback as China's National People's Congress is set to convene its annual full session on Saturday and define its growth and fiscal targets. The 10-year government bond yields are looking to close 4 bps higher this week reaching 2.82%, while 3-year yields increased 7 bps, now sitting at 2.34%. Global investors will look for clues on how the government will receive an economy reeling from a property crackdown and Covid-Zero policies. Market participants argue that the market is positioned for more PBoC easing and monetary stimulus, although the economy has given signs of improvement from Credit data and PMI.
BRL
Supported by the boom in commodity prices from the war in Ukraine, the Brazilian currency also follows the international trend of appreciation of currencies of economies based on commodities. As a result, yesterday the Real closed 1.56% up against the USD. Like many market participants, President Bolsonaro commented in a live on social media that he also expects the exchange rate to fall below R$5 this Friday to balance fuel prices with the increase in oil prices. With the rise in fuel prices playing against the government's monetary policy, the market is already placing its bets for an additional rise in the Selic rate at the August COPOM meeting, which could bring the basic interest rate to 13.25%. In the Swaps market, the DI curve already saw price increases of 111bps in March, 77bps in May and 53bps in June, which would also lead the Selic to reach 13% at the end of the monetary tightening cycle.
Want the Daily Market Pulse delivered straight to your inbox?