Daily Market Pulse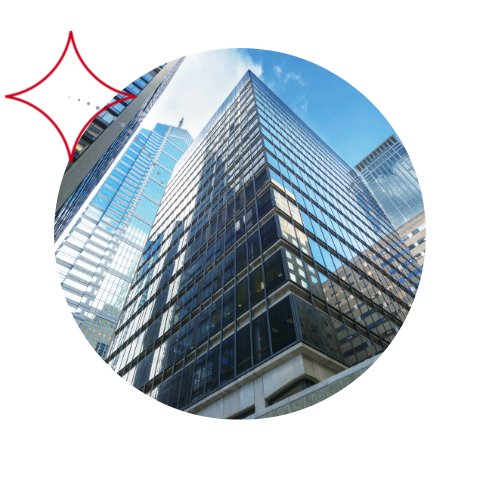 Dollar remains steady ahead of job data
USD
With FOMC policymakers opposing the market's expectation that the Fed will begin to lower policy rates, the U.S. dollar index maintained its strength against its rivals and closed 0.25% higher on Wednesday. In today's morning session, as investors prepare for a critical monthly jobs report, due tomorrow, that could guide the outlook for U.S. monetary policy, market sentiment remained subdued and the dollar index held steady. The U.S. non-farm payrolls figure for July is expected to be 250,000, and a surprise on either side could have an impact on expectations for the Federal Reserve's next policy move. Meanwhile, U.S. stock index futures are trading flat on the day, indicating a cautious stance. Later in the day, the weekly Initial Jobless Claims and June Goods Trade Balance data will be released on the U.S. economic calendar.
EUR
Following a minor drop in the previous session, the euro posted modest daily gains on Thursday. Earlier in the day, German data showed that factory orders fell 0.4% monthly in June and were down 9% year on year. According to other data, the S&P Global Eurozone Construction PMI was 45.7 in July, down from 47.0 in June, indicating a third consecutive monthly decrease in overall construction activity across the eurozone. Furthermore, the contraction rate was the steepest since February 2021. On the monetary policy front, the European Central Bank began raising interest rates last month, delivering a larger-than-expected 50bps rate hike, but markets have started to scale back rate hike expectations for September due to recessionary concerns.
GBP
The British pound makes a modest recovery after closing in the red the previous two days (0.15% lower yesterday). The Bank of England's interest rate decision is under the spotlight today. The BoE is expected to raise its main rate by 50 basis points to 1.75% at its August 2022 meeting, the largest rate hike since 1995 and the highest since 2009. It will be the sixth consecutive rate hike, as inflation rose more than expected in June to a new 40-year high of 9.4%. The central bank will also present its quarterly outlook, with markets anticipating that inflation will rise above the more than 11% that the BoE currently forecasts due to a surge in natural gas prices.
JPY
The Japanese yen fell 0.51% yesterday before continuing to nudge down this morning as the U.S. dollar recovered. Michio Sato, Japan's Minister of Finance, said earlier in the day that investors should start preparing for a return to normal Japanese bond trading because the central bank will eventually stop buying debt, but these comments did not help the JPY find demand. In other news, the Nikkei 225 Index rose 0.6% on Thursday, as Japanese stocks tracked overnight gains on Wall Street. A sharp drop in the yen boosted shares of export-oriented Japanese firms, while positive domestic earnings reports boosted sentiment even more.
CAD
The Canadian dollar benefited from a weaker U.S. dollar yesterday, rising 0.27% before losing steam this morning. Falling oil prices have caused the Loonie to weaken recently. The Energy Information Administration (EIA) reported an increase in oil stockpiles. Furthermore, OPEC+ has promised to pump 100,000 barrels per day (bpd) of oil in September. The catalysts reflecting an increase in total supply at a time when demand forecasts have been drastically reduced have dragged oil prices rapidly. In other news, the Canadian economy is expected to outperform as investors anticipate 20k job additions versus 43.2k layoffs in June.
MXN
The Mexican peso appreciated by 1.5% against the greenback yesterday and is still registering minor gains in today's morning session. In doing so, the peso recovered from a two-week low as risk appetite improved amid easing geopolitical tensions following U.S. House Speaker Nancy Pelosi's departure from Taiwan. At the same time, consumer prices in Mexico rose faster than expected in early July, raising the prospect of further interest rate hikes as the central bank struggles to control stubbornly high inflation. Lastly, Bank of America has reduced its 2023 growth forecast for Mexico's economy to 0% from 1% amid a potential U.S. downturn, predicting the country will enter a recession.
CNY
The Chinese yuan dropped 0.07% against the U.S. dollar in the previous session, but has recovered slightly in today's session. According to the most recent news, China's 10-year government bond yield fell to a 25-week low of 2.724%, owing to concerns about slowing economic growth in the face of ongoing Covid curbs, a property crisis, and an abundance of local debt supply. To make matters worse, rising U.S. Treasury yields and interest rates make Chinese bonds less appealing to investors. According to Bloomberg, overseas investors have sold CNY 200 billion so far this year, a sharp reversal for a market that has seen global participation grow every year since at least 2014.
BRL
Yesterday, the Brazilian real fell narrowly (0.03%), attempting to hold steady against the strong U.S. dollar, and after the Brazilian central bank raised rates by 50 basis points to 13.75% as expected. The BCB extended the tightening cycle for the 12th time in a row and left the door open for a smaller adjustment in September, amid growing uncertainty caused by persistent inflationary pressures both at home and abroad. In terms of the Brazilian economy, recent indicators indicate that it grew throughout the second quarter, with the labor market recovery being stronger than expected by the Committee.
Want the Daily Market Pulse delivered straight to your inbox?