Daily Market Pulse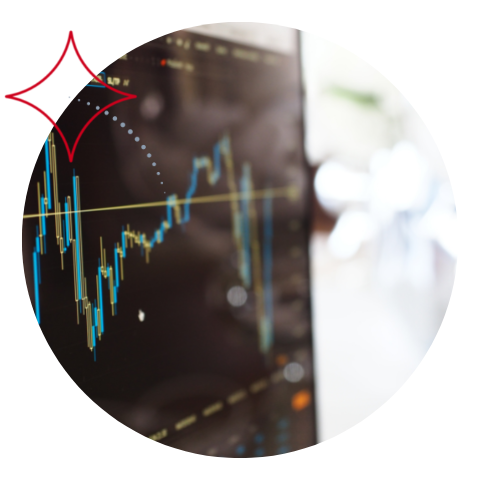 Dollar holds on to its gains as the new week sets off
7 minute read
USD
The mood in the market deteriorates on the last trading day of October as investors prepare for key central bank meetings and high-level data releases later in the week. The U.S. dollar Index extends Friday's gains and remains positive this morning, as U.S. stock index futures post minor losses and the 10-year U.S. Treasury bond yield remains stable above 4%. Meanwhile, robust consumer spending and persistent inflationary pressures in the United States, as demonstrated last week, bolstered the case for the Federal Reserve to maintain its aggressive tightening campaign. The Fed is widely expected to raise interest rates by another 75 basis points this week, though markets will be looking for any dovish hints from Fed Chair Jerome Powell's post-meeting speech.
Monday 31st October - Chicago Fed National Activity Index (Oct)
Tuesday 1st November - ISM Manufacturing PMI (Oct)
Wednesday 2nd November - Fed's Interest Rate Decision
Thursday, 3rd November - Trade Balance (Sep) | ISM Service PMI (Oct)
Friday 4th November - Non-Farm Payrolls (Oct) | Unemployment Rate (Oct)
EUR
On Monday, the euro remained below parity for the third session as investors digested a slew of macroeconomic data and its potential impact on the European Central Bank's guidance. Consumer prices in the eurozone rose to a new high of 10.7% in October, exceeding expectations of 10.2% and putting additional pressure on the ECB as the need for tighter monetary policy weighs against growing growth concerns. Also, the eurozone's GDP increased by 0.2% in the third quarter, matching market expectations but at the slowest rate in six quarters. The ECB raised its deposit rate by 75 basis points last week to 1.5%, the highest since 2009, in order to accelerate the transition to more restrictive levels as the central bank seeks to reduce inflation to its 2% target.
Monday 31st October - GDP Q3 | HICP (Oct)
Thursday, 3rd November - ECB Policymakers Speech | Unemployment (Oct)
Friday 4th November - Non-Farm Payrolls (Oct) | Unemployment (Sep)
GBP
The Pound Sterling gained for the third week in a row before losing momentum early Monday. Investors are on the sidelines, waiting for the Bank of England's policy decision on Thursday, with markets betting that it will raise interest rates by 75 basis points to 3%, the largest increase since 1989. This viewpoint followed a 40-year high in inflation and a hawkish 75 basis point rate hike by the European Central Bank last week. Meanwhile, fresh data shows that Consumer credit in the United Kingdom increased by GBP 0.745 billion in September 2022, following an upwardly revised GBP 1.215 billion increase in August. Elsewhere, On November 17, British Prime Minister Rishi Sunak will unveil the fiscal plan.
Tuesday 1st November - S&P Global Manufacturing PMI (Oct)
Thursday, 3rd November - BOE Interest Rate Decision
JPY
The Japanese Yen fell against the dollar as the Bank of Japan maintained its ultra-low interest rate policy, while the U.S. Federal Reserve is expected to tighten further to combat persistent inflationary pressures. Meanwhile, the Yen recovered sharply from a 32-year low in a suspected intervention, with the Financial Times reporting that the government likely spent $30 billion on its most recent Yen-buying operations. The currency also benefited from speculation that the Fed would soon slow the pace of its rate increases, though analysts cautioned that such a view is premature given the resilience of the U.S. economy. Additionally, Japan's reliance on foreign goods has also put pressure on the Yen, as businesses are forced to buy even more dollars to settle imports.
Tuesday 1st November - BOJ Monetary Policy Meeting Minutes
Friday 4th November - Jibun Bank Service PMI (Oct)
CAD
The Canadian dollar fell this morning amid a gloomy market mood, following a 0.23% drop on Friday. On Friday, investors digested new growth data and assessed its impact on the Bank of Canada's tightening expectations. According to preliminary estimates, the Canadian economy grew by 0.4% in the third quarter of the year, marking the fifth consecutive quarter of growth, albeit at a slower pace. In other news, Canada recorded a government budget deficit of CAD 2.5 billion in August 2022, compared to a deficit of CAD 9.8 billion in the previous year's corresponding month. As the fiscal impact of the COVID-19 crisis and the unprecedented level of temporary COVID-19 response measures fade, the government's 2022-23 financial results continue to improve. Investors will see trade balance figures and labor market data during the week for fresh impetus.
Tuesday 1st November - S&P Global Manufacturing PMI (Oct)
Thursday, 3rd November - Trade Balance (Sep)
Friday 4th November - Net Change in Employment (Oct) | Unemployment Rate(Oct)
MXN
Following a modest gain (0.19%) on Friday, the Mexican Peso lost ground today as risk aversion is back in the markets ahead of key economic releases this week. Meanwhile, new data show that Mexico's GDP increased 4.2% year on year in the third quarter of 2022, up from 2% the previous quarter and exceeding analysts' expectations of 2.8%. In addition, Mexico's government budget deficit in September 2022 was 111 bn Pesos. The public debt remained on a stable and sustainable path at the end of the quarter as a result of prudent fiscal policy and the implementation of various liability management operations. According to September data, the public sector's net debt was 13.5 trillion Pesos or 46.5% of GDP.
No important data/event releases for the week
CNY
The Yuan fell against the dollar, potentially reaching new lows, as disappointing Chinese PMI data added to the world's second-largest economy's already bleak outlook. The country's official manufacturing PMI fell unexpectedly to 49.2 in October from 50.1 in September, owing to weakening external demand and disruptive Covid restrictions that hampered production, while services sector activity contracted for the first time since May. The Yuan was also under pressure from aggressive U.S. Federal Reserve monetary tightening, which resulted in even wider interest rate differentials, as the People's Bank of China is forced to maintain an accommodative monetary policy to support a fragile economic recovery. Furthermore, policy concerns persisted after China's leadership shuffle signaled no significant change in the country's economic strategy.
Monday 31st October - NBS Manufacturing and Non-Manufacturing PMI (Oct)
Tuesday 1st November - Caixin Manufacturing PMI (Oct)
Thursday, 3rd November - Caixin Service PMI (Oct)
BRL
On Monday, the Brazilian Real fell 1% against the U.S. dollar as risk aversion increased following the election of Luiz Inácio Lula da Silva as Brazil's next president in a close run-off race against incumbent President Jair Bolsonaro. It is the first time a sitting president has been defeated in reelection since Brazil's return to democracy in 1985. Investors were looking for clues about Lula's future cabinet while weighing the risk of defeated rival Bolsonaro questioning the results, which could fuel political turmoil in the country. Bolsonaro has yet to admit defeat or comment on the results. Lula da Silva promised to reunify Brazil and return to the state-driven economic growth and social policies that helped lift millions out of poverty during his presidency from 2003 to 2010.
Monday 31st October - BCB Focus Bulletin | Budget Balance (Aug)
Tuesday 1st November -Trade Balance (Oct) | BCB Copom Meeting Minutes
Thursday, 3rd November - Fipe's IPC Inflation Oct)
Friday 4th November - S&P PMIs Composite and Services (Oct)
Want the Daily Market Pulse delivered straight to your inbox?