Daily Market Pulse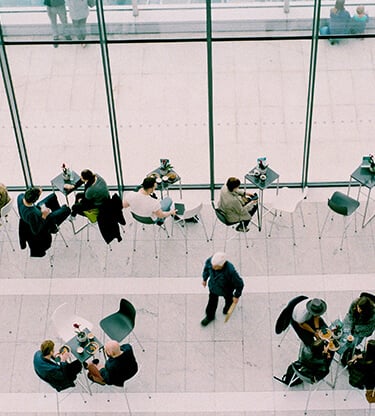 USD lower as month ends
USD
Yesterday we waited all day for Big Tech and we weren't disappointed. However, before the earnings reports were released the news came out that the US economy shrank by an annualized 32.9% from April through June, which was slightly better than analysts had forecast. Jobless claims for the week ending July 25 came in at 1.43 million, which was looked at as a sign that the labor market has stalled due to coronavirus states laying off some workers. Given that news, the DOW finished down 226 points and the USD fell as well after President Trump raised the possibility of delaying the November elections. As the USD has had a month-long drop, any form of uncertainty regarding the US either politically or economically has given traders reason to sell the greenback but then the market closed, and the party began. The four tech giants all posted strong earnings moving stock futures higher in after-hours trading. Facebook, Amazon, Alphabet, and Apple all reported quarterly results that beat expectations. Apple sales expanded 11% and the company announced a 4-for-1 stock split. Amazon was trading higher as company sales have skyrocketed during the pandemic. Facebook posted revenue growth of 11%, and Alphabet, Google's parent company rose as well. These four tech giants have had tremendous growth this year, with Amazon and Apple up 65.2% and 31% respectively in 2020. The USD is lower this morning against the EUR and GBP and a bit stronger against the JPY and CAD. After yesterday's earnings announcements by Big Tech, DOW Futures are higher and look to open on a positive note later this morning. It will be interesting to see how much influence yesterday's reports have on today's markets. We are still deep in the virus pandemic as states continue to show alarming levels of outbreaks and concerns remain about "getting back to work". US Treasury yields did not do well overnight, reacting to the record GDP contraction. The yield on 10-year notes is currently at 0.5233%, while the yield on the 30-year bond is trading at 1.1764%. Michigan Consumer Sentiment for July is due out this morning at 10:00 am and is expected to be 73, after last month's 78.1. Chicago PMI is due out just before that and is expected to rise to 43.9 after last month's 36.6. Expect pressure on the USD to remain as equity markets finish the month on a positive note.
EUR
EUR/USD is trading off its overnight highs, which reached a level not seen since June of 2018. Technically, the single currency was trading well above the 70-level, which implied a correction was imminent. That correction occurred after Euro-zone GDP fell a record 12.1% in the second quarter. This number is the lowest reading since records began in 1995. German GDP fell 10.1%, Italy fell 12.4%, France fell 13.8% and Spain fell 18.5%. This release saw EUR fall 60 points very quickly as traders liquidated long positions. The reaction is exactly what happens when a currency is in an overbought situation. The EUR is still trading above the 50, 100, and 200-day moving averages, and the tendency remains bullish against the USD. RSI has now fallen to a comfortable level of 52, and the move higher should continue. The GDP number was higher than expected but market analysts were predicting a poor number as this reading looked at economic activity between April and June, which was when many European governments had issued strict shutdown orders to combat the coronavirus. These shutdown orders were slowly eased as the quarter progressed and the virus came under control. This GDP report comes on the heels of the record-breaking US report and shows how the pandemic has affected the global economy.
GBP
GBP/USD continues on its upward trail reaching levels not seen since March 9. Most of the move in the pound is directly due to USD selling as traders ignore new restrictions placed on northwest England due to the virus and well as the lack of progress on Brexit negotiations. Technically trading above moving averages, RSI has moved above the 70-level, indicating an overbought condition but for the moment, the GBP bulls remain in command. The rise in virus cases in northern England, especially in the Manchester area has caused the government to issue lockdown orders. As the increase in virus cases seems to be out of control in the US, the UK seems to be controlling the outbreak and placing restrictions on areas before the number of cases increases. Adding to the dollar's woes against the GBP, the UK has provided relief and stimulus to their citizens, while the US has new stimulus packages tied up in Congress as Democrats and Republicans argue which way to go. Any progress in those negotiations would be "dollar positive" but traders need to see it before believing it. GBP is moving towards resistance levels not seen in the last 5 years. While some profit-taking is expected along the way, GBP should remain bid today as the month ends.
JPY
USD/JPY has bounced off overnight lows as traders exit safe-haven trades and return to risk-on positions. Technically, there is room for the USD/JPY to move higher during the day as the currency pair is trading just below the 50-day moving average. RSI is around 50, so there is no concern about the currency pair being overbought. Japan's Industrial Production rose 2.7%, month-on-month in June, above the expected 1.2%. The data showed a slight improvement after production had hit a decade low in May. Japan also released unemployment data and that rate dropped to 2.8% in June, which was down from the 3-year high of 2.9% in May and better than the expected 3.1%. Consumer Confidence was slightly higher at 29.4 in July up from 28.4 in June but below the expected 32.7. As the month ends, expect to see the USD/JPY trade higher today.
CAD
USD/CAD has had a quiet overnight trading range as technicals point to a move higher. The 50-day moving average has crossed the 100 and 200-day moving averages to the topside indicating a move higher. RSI is nondescript at 48. Oil prices are slightly higher as the move up from 3-week lows. Brent crude futures are up to $0.40 at $43.34 per barrel, while U.S. West Texas Intermediate crude futures were up $0.35 at $40.27 per barrel. These moves pretty much recovered the losses that occurred in the previous trading session. Based on these moves, oil should continue its monthly gains against concerns of a second wave of viral infections which could affect demand. Canadian GDP month-on-month for May is due out later this morning, and the consensus is the number will improve to -3.5% from the previous -11.6%. The moves in USD/CAD this morning indicate a lack of confidence in that number as traders are selling CAD, expecting the number to be worse than expected. The Canadian economy tends to follow the US economy so that is a strong possibility given yesterday's US GDP number. USD/CAD should trade higher during the day.
CNY
China's official Purchasing Managers Index for manufacturing rose to 51.1 in July, up from 50.9, which was slightly above the expectation of 51.0. That's the highest reading since March. Looking at some of the details, production rose 0.1 to 54.0. New orders also improved by 0.3 to 51.7. New export orders rose notably by 5.8 to 48.4 but stayed in contraction. PMI Non-Manufacturing retreated mildly to 52.3, down from 54.4, but beat expectation of 51.2. Overall, the set of data suggests that the economy is on track to recover, but it will remain a long road back to pre-pandemic levels.
Want the Daily Market Pulse delivered straight to your inbox?