Daily Market Pulse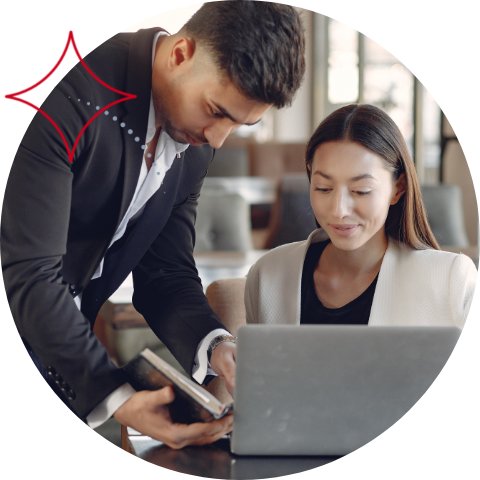 Dollar calm ahead of PCE data
USD
The U.S. dollar Index (DXY) came under bearish pressure and dropped 0.31% for the second day in a row yesterday. Markets are relatively quiet early Friday, with the U.S. dollar falling as investors await U.S. Personal Consumption Expenditures (PCE) Price Index statistics. Still, the dollar seems set for another large monthly rise due to the Fed's hawkish predictions. The index has gained around 3% so far this month and is up over 7% for the quarter. Despite concerns about GDP and market volatility, Fed members emphasized this week that the central bank needed to boost interest rates to restrictive levels in order to combat persistent inflationary pressures. The PCE price index is predicted to rise 6.6% yearly for August, up from 6.3% previously.
EUR
After a 0.8% gain, the Euro reached a new weekly high early Friday but lost its bullish momentum. The common currency is hovering near a 20-year low, weighed down by dollar strength. Investors are also betting that the European Central Bank will be more proactive in raising interest rates, following today's CPI data, which showed that inflation in the Eurozone reached 10% in September, a new all-time high and beyond market estimates of 9.7%. Inflation rates in Germany and Italy reached new highs, while rates in France and Spain fell but remained well above the central bank's 2% objective. Having said that, numerous ECB members are asking for another 75 basis point boost in October, even if it affects growth.
GBP
The British Pound rose over 2% on Thursday amid bullish momentum. Coming to today, the Sterling maintained its gains and nearly recovered losses caused by mini-budget worries. Earlier in the day, the UK's Office for National Statistics reported that the Gross Domestic Product increased by 4.4% year on year in the second quarter, far exceeding the market's projection of 2.9%. Other figures show that UK consumers borrowed on credit cards at the fastest yearly rate since 2005, highlighting the impact of rising inflation on household finances. Going forward, the Pound is projected to continue under pressure until the end of the year since the British economy is expected to enter a recession in Q4.
JPY
The Japanese Yen appears to remain stable after losing 0.21% yesterday amid mixed data releases. According to the most recent data, retail sales in Japan climbed by 4.1% year on year in August 2022, beating the market consensus of 2.8% and following a 2.4% growth the previous month. This was the sixth consecutive month of growth in retail commerce and the fastest since May 2021. Also, housing starts in Japan rebounded by 4.6% annually in August against expectations of a 4.1% dip. In contrast, the consumer confidence index in Japan fell to 30.8 in September 2022, down from 32.5 in August, amid persistent global economic uncertainties. In other news, Japan's industrial output growth has picked up, and the jobless rate has improved in accordance with expectations.
CAD
The Canadian dollar is continuing to fall after falling 0.53% on Thursday in response to revised growth figures. According to the most recent estimates, the Canadian economy stalled in August, while July data was updated to reflect a modest gain rather than a contraction. Retail and wholesale trade and agriculture increased, while manufacturing and oil and gas extraction decreased. GDP increased by 0.1% in July, the same rate as in June and better than market expectations of a 0.1% decline. Other data showed that small business confidence in Canada plummeted to a two-year low of 52.5, with the general status of a business indicator indicating that 18% of businesses are in a terrible situation.
MXN
The Mexican Peso fell 0.21% on Thursday but rebounded after Banxico's announcement and is trading with slight gains this morning. As a result, the Peso recovered from a seven-week low after the Bank of Mexico yesterday raised its benchmark interest rate by 75 basis points to 9.25%, as widely predicted. The decision adds to the 525 bps in rate hikes since the start of Banxico's tightening course, as Mexico's inflation rate has reached a 21-year high of 8.7%. Members of the central bank's board of directors warned that inflation risks continue on the upside and anticipated annual price growth of 8.6% by the end of the year. Policymakers also emphasized that growth will drop markedly in the year's second half compared to the first two quarters, albeit slack from the epidemic is likely to lessen.
CNY
The offshore Yuan maintained its recent gains against the dollar, recouping all losses from earlier in the week following reports that China's central bank urged state-owned banks to be ready to support the Yuan in offshore markets as part of attempts to halt the currency's rapid decline. Recently, Chinese officials have increased their rhetorical interventions to support the Yuan and implemented additional steps to deter currency speculation. Nonetheless, the Yuan has fallen about 3% this month and is expected to fall for the seventh consecutive month as China's monetary policy diverges from that of the U.S., and a bleak domestic economic outlook dampens enthusiasm even further. According to official data, China's factory activity unexpectedly grew in September, yet slowing services sector growth and a pessimistic private manufacturing survey revealed the country's weak economic recovery.
BRL
The Brazilian Real fell 0.47% yesterday against the U.S. dollar. The market was watching the Central Bank's updated predictions for the Brazilian economy, tensions in Ukraine, and the European energy issue. On the data front, Brazil produced more formal positions than predicted in August. This amounts to a net 278.6 thousand formal employment in August 2022, which is higher than the market projection of 268.7 thousand and marks the ninth consecutive month of job growth. In other news, Brazil's central bank raised its 2022 economic growth forecast to 2.7% from 1.7%, citing better-than-expected second-quarter performance and recent fiscal measures to assist households.
Want the Daily Market Pulse delivered straight to your inbox?