Daily Market Pulse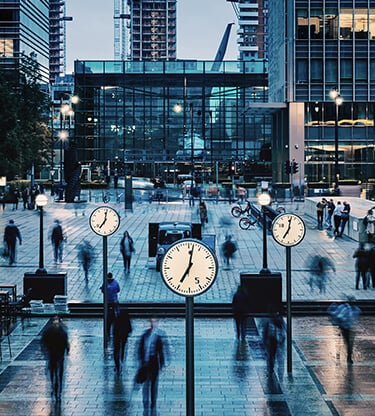 All eyes are likely to remain on Brexit trade talks
6 minute read
USD
The Dollar Index which tracks the USD against a basket of other major currencies slid down around 0.30% on Tuesday, its second day straight of declines. Today, investors will digest the first presidential debate between the U.S. President Donald Trump and Democrat Joe Biden which occurred yesterday night. The first debate was marked by a chaotic environment, with both candidates constantly interrupting one another. Neither candidate was able to add any substantial information surrounding policies and unsurprisingly was mostly caught up in name-calling. Generally speaking, the first debate raised fears that this will be a close race and thus will be difficult to price into the markets prior to the election day. Apart from debate's analysis, the focus will turn to economic data, starting with ADP nonfarm employment today, ISM Manufacturing Index tomorrow, and then the nonfarm payrolls on Friday.
EUR
As a result of the softer dollar, the EUR rose around 0.6% on Tuesday. The EUR also found support after the flash eurozone consumer confidence report from the European Commission showed the mood among European consumers improved slightly (-13.9) in September when compared to the figure from August (-14.7). Nonetheless, the recovery of eurozone economic sentiment continues at a slower speed. Ultimately, a relatively busy speech calendar awaits today, highlighted by the annual Europe Central Bank Watchers Conference, which includes many policymakers – including President Christine Lagarde – speaking throughout the day.
GBP
The Sterling gained some ground (+0.12%) against the USD on Tuesday. Throughout today, market participants will assess the mixed U.K. data published early this morning. The final reading of the Q2 2020 UK GDP came in at -19.8% QoQ vs. -20.4% seen previously while on an annualized basis the figure stood at -21.5% vs. -21.7% seen previously. The Current Account numbers also for Q2 came in at GBP-2.8bn vs. GBP -21.1bn prior. Meanwhile, the Total Business Investment arrived at -26.5% (QoQ) in Q2 vs. -31.4% seen previously. Investor's attention will turn back to Brexit developments. The Internal Market Bill cleared its final stage in the House of Commons yesterday by 340 votes to 256. It will now move to the House of Lords, where Johnson's Conservative Party doesn't have a majority. A possible defeat for Johnson would deprive him of negotiating leverage in the final stages of trade negotiations with the EU. The more updates on Brexit trade negotiations, the more volatility will likely be seen in the GBP against its peers.
JPY
The JPY increased 0.11% while Japanese shares fell on Wednesday, tracking a decline in U.S stock futures after a chaotic debate between President Donald Trump and his rival Democrat Joe Biden raised fears of an indecisive election outcome. The Japanese trading session also was marked by a busy day for economic activity. Early in the morning, a batch of data for august was released: Construction Orders (YoY) came in at 28.5% vs. -22.9% in July; Housing Starts (YoY) came in at -9.1% vs. -10.9% prior and, finally, Retail Sales (MoM) rose to 4.6% in August from 2.0% in July. This data was seen as optimistic by investors and traders as it showed the pace of economic recovery has been growing steadily.
CAD
The CAD dropped slightly (-0.25%) on Tuesday and it is still struggling even against a softer USD. Prices for products manufactured in Canada, as reported by the Industrial Product Price Index, increased 0.3% in August, Statistics Canada said Tuesday. Meanwhile, prices of raw materials purchased by manufacturers, as reported by the Raw Materials Price Index, rose 3.2% in August, after a 3% increase in July, principally due to higher metal prices. Both indexes remain under pressure, and there are no material signs of rising inflation, which could raise concerns over the country's economic recovery. Furthermore, as oil prices are under material pressure, it may be difficult for CAD to gain substantial ground against the USD.
MXN
The MXN was flat against the USD on Tuesday as investors were waiting for the first U.S presidential debate. Throughout the day, it was announced that representatives of the Business Coordinating Council (CCE) and the Mexican Business Council (CMN) met with President Lopez Obrador to talk about infrastructure projects postponed since last year in strategic sectors such as energy, road, tourism among others. Mr. Obrador is expected to present a new agreement with the private initiative for economic reactivation and job creation next Monday. Today, the Fiscal Balance PMI for September will be published. It is expected that we will see a slight deterioration in the figure.
CNY
The official manufacturing PMI rose to 51.5 in September up from 51.0 in August, according to data from the National Bureau of Statistics early on Wednesday. The figure painted a picture of China's vast industrial sector is steadily returning to the levels seen before the pandemic. At the same time, the evidence of stronger overseas demand was also highlighted in the Caixin/Markit manufacturing PMI, which focuses on small and export-oriented firms. China's Caixin Manufacturing PMI reported 53.0 in September up from 53.1 in August, remaining in expansion (above 50-mark) territory for the fourth month in a row. The CNY found support after this positive economic data and edged up 0.05% against the USD amid investors digesting the presidential debate between U.S President Donald Trump and Democrat Joe Biden.
BRL
The BRL ended Tuesday with new losses against the USD in another session marked by volatility. Brazilian stocks also fell and hit three months lows after a new minimum income program, the so-called "Renda Cidadã" in the country raised serious concerns over the high likelihood of the federal government overshooting the spending limit. Today, traders will pay attention to the unemployment rate and primary balance figures. The country's primary budget balance figures will probably bring another month deep in the red, with market participants expecting a BRL 101.2bn deficit.
Want the Daily Market Pulse delivered straight to your inbox?