Daily Market Pulse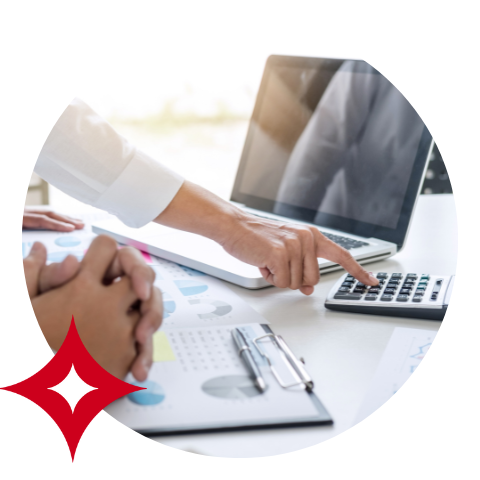 Dollar eases after a two-day rally
6 minute read
USD
Early Thursday, safe-haven flows dominate financial markets, with the U.S. dollar Index remaining relatively quiet after a two-day rally (0.67% yesterday). Fed Chair Jerome Powell said on Wednesday at a European Central Bank event that lowering inflation was important, even if it meant economic pain, echoing ECB President Christine Lagarde's remarks. Cleveland Fed Bank President Loretta Mester also told CNBC on Wednesday that if economic conditions remain unchanged, she will advocate for another 75 basis point rate increase in July. U.S. stock index futures were down between 1.2% and 1.5%, reflecting the market's low-risk appetite this morning. Moving forward, the U.S. Bureau of Economic Analysis will publish the Personal Consumption Expenditures (PCE) Price Index data for May, along with Personal Spending and Personal Income figures.
EUR
The Euro lowered 0.72% on Wednesday and was trading at its lowest level in two weeks this morning. The euro was under pressure as a result of the monetary policy divergence between the European Central Bank and the Fed. Bets on the ECB raising interest rates faster in Q3 fell after preliminary German inflation figures came in below expectations and slowed from record highs in May. At the same time, in yesterday's ECB meeting, President Lagarde refrained from committing to a specific rate hike size in July. In other news, the Eurozone consumer confidence indicator fell to -23.6 in June 2022, the lowest since April 2020 and in line with preliminary estimates. As safe-haven flows dominate the market this morning, European equity indexes suffer significant losses. Coming up, the European economic docket will feature eurozone unemployment data shortly.
GBP
On Wednesday, the British pound lost 0.49% before entering a consolidation phase early Thursday. Earlier in the day, the UK's Office for National Statistics reported that GDP increased at an annualized rate of 8.7% in the first quarter. This print was in line with the flash estimate and market expectations. The largest contributors were information and communication, transport and storage, and production output, which was primarily driven by an increase in manufacturing output and construction output. Meanwhile, the UK's current account deficit surged to 18.3% of GDP in the first quarter, marking the largest current account shortfall since comparable data began in 1955. In other news, London shares fell for the second day in a row on Thursday, with the blue-chip FTSE 100 falling, dragged down by heavyweight materials stocks.
JPY
The Japanese yen fell 0.34% against the dollar yesterday, as Japan's monetary policy diverges significantly from that of other major economies. The Bank of Japan is the only major central bank that has maintained ultra-easy policies at a time when other major economies are rushing to raise interest rates to combat rising inflation. At its June meeting, the BOJ kept its key short-term interest rate unchanged at -0.1%, and the one for 10-year bond yields around 0%, as widely expected. The board also stated that it would offer to buy an unlimited amount of bonds every day to defend an implicit 0.25% cap, reiterating it's market operations guidance from April. Elsewhere, the Nikkei 225 Index fell 1.54%, while the broader Topix Index fell 1.2%, extending losses from the previous session, as investors factored in the escalating risk of a global recession as major central banks aggressively raised interest rates to combat surging inflation.
CAD
The Canadian dollar edged lower this morning after falling 0.14% on Wednesday as the risk-off mood returned to the markets. Additionally, the Loonie has been dragged more down as oil and gas stocks have whipsawed in line with crude futures and ended sharply lower, as have tech stocks. The persistent fear that the extent of the world's major central banks' tightening cycle will subdue oil demand and even push the global economy into recession-dominated market sentiment. Meanwhile, in Canada, an extremely tight labor market, with the unemployment rate at its lowest since records began in 1976, and the highest inflation rate in four decades has increased bets on the Bank of Canada hiking interest rates by 75 basis points at its July meeting.
MXN
The Mexican peso appears to be losing momentum after finishing flat against the U.S. dollar yesterday. In the most recent report, traders are concerned about weak economic data and renewed fears that the Bank of Mexico will be outpaced by the Federal Reserve in terms of monetary policy tightening. Mexico's unemployment rate fell to 3.3% in May, compared to market expectations of 3.1%, while the country's merchandise trade account balance shifted to a deficit of USD 2.2 million, from a surplus of USD 0.39 million in the same month last year. The Mexican central bank has hinted at more rate hikes in the future, as well as tougher measures if high inflation persists.
CNY
The Chinese Yuan closed 0.06% higher against the greenback on Wednesday. As China's economy showed signs of improvement amid an improving Covid situation, the yuan stabilized against the dollar today and was set to end the month nearly flat. For the first time in four months, China's manufacturing and service sectors expanded in June as authorities gradually lifted virus restrictions, reviving output and consumption. Meanwhile, investors remained wary of China's strict zero Covid policy, fearing that the country is still vulnerable to lockdowns. Furthermore, People's Bank of China Governor Yi Gang stated that the country's policy stance would remain accommodating to support the economic recovery. This stood in stark contrast to other major central banks' hawkish stances, raising concerns about capital outflows and currency weakness.
BRL
The dollar fell on Wednesday, losing steam after reaching its highest level in nearly five months the previous session, with participants keeping an eye on economic data from the United States. As a result, the Brazilian real gained 1.35% on the day. Foreign investors were looking for clues on the trajectory of U.S. monetary policy after several Federal Reserve officials (Fed) advocated for faster rate hikes to combat high inflation. On the domestic front, investors remained focused on the passage of the PEC on Fuels in Congress, which recently reignited fiscal concerns by increasing government spending on the eve of elections. In other news, the yield on Brazil's 10-year government bond fell by more than 20 basis points to 12.92% on Wednesday, but borrowing costs remained historically high and close to the six-year high of 13.28% hit on June 15th, as investors await incoming job data to determine how much tightening is left in the Central Bank of Brazil playbook.
Want the Daily Market Pulse delivered straight to your inbox?