Daily Market Pulse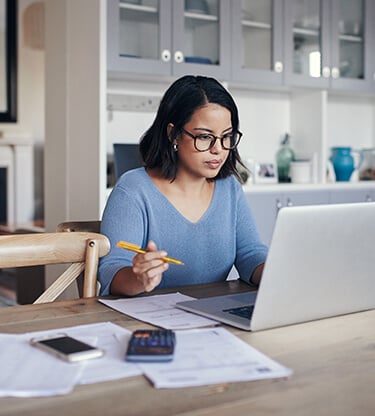 The dollar's back in demand
USD
The U.S. dollar index, which measures the greenback's performance against a basket of six major currencies, closed 0.33% down on Friday before gaining momentum while entering the first day of the new year. On Monday, the dollar index attempted to surge, recouping some losses after falling for two consecutive weeks, as traders predict a stronger pace of monetary policy tightening. The Federal Reserve is likely to begin increasing interest rates as early as March, despite a healthy U.S. economic recovery and soaring inflation, with the Fed-preferred Personal Consumption Expenditure (PCE) index growing at its quickest rate since 1982 in November, at 5.7%. The Fed stated that it would halt its pandemic-era asset purchases in March and would raise interest rates by three-quarter points this year. In 2021, the dollar gained approximately 7%, its strongest year performance since 2015. Following that, market manufacturing PMI will be released later today followed by Market participants, looking out for upcoming Nonfarm payrolls to be released by Friday, expected to hit 400k new jobs created in December, up from 210k from its previous release.
Monday 01/03/2022 - Markit Manufacturing PMI(Dec)
Tuesday 01/04/2022 - ISM Manufacturing PMI(Dec)
Wednesday 01/05/2022 - Markit Services PMI(Dec) ¦ FOMC Minutes
Thursday 01/06/2022 - Goods and Services Trade Balance(Nov) ¦ Factory Orders (MoM)(Nov) ¦ ISM Services PMI(Dec)
Friday 01/07/2022 - Labor Force Participation Rate(Dec) ¦ Nonfarm Payrolls(Dec) ¦ Unemployment Rate(Dec)
EUR
The Euro closed 0.40% higher against the U.S. dollar on Friday before losing its momentum on Monday morning. The Euro fell in early January, close to a 17-month low reached in November 2021 after posting a 7% annual loss versus the dollar in 2021. Concerns over Europe's sluggish economic development have grown as a result of increasing prices and COVID cases, while the European Central Bank seems to be tightening monetary policy more slowly than other major central banks. The EU's central bank said in December that it would slow the pace of its asset purchases owing to the bloc's economic recovery and progress toward its medium-term inflation objective, but that interest rates would remain at record low levels for some time. Elsewhere, the IHS Markit Eurozone Manufacturing PMI was verified at 58 in December 2021, its lowest level since February. Consumer goods manufacturers led the slower improvement in manufacturing conditions, while intermediate and capital goods producers saw somewhat faster improvements. Moving forward, traders will see broader market sentiments drive Euro prices further.
Wednesday 01/05/2022 - Markit PMI Composite(Dec)
Friday 01/07/2022 - Consumer Confidence(Dec) ¦ Consumer Price Index (YoY)(Dec) ¦ Industrial Confidence(Dec) ¦ Retail Sales (YoY)(Nov)
GBP
The Sterling closed 0.25% higher on Friday followed by losing its pace modestly when entering Monday's early trading session. As a result, the British Pound has lost its bullish momentum after Friday's upsurge. This comes on the heels of the U.S. dollar's sharp recovery today. Additionally, rising covid cases in the United Kingdom, along with the Fed's hawkish predictions, weigh on the British pound. In the last 24 hours, the United Kingdom recorded 137,583 new covid cases. On Saturday, it had 162,572 cases. Meanwhile, the British government has requested public-sector managers to evaluate their contingency plans against a worst-case scenario of 25% staff absence as part of measures to reduce disruption caused by the fast spread of the Omicron strain of COVID-19. Following that, the focus shifts to the U.S. Markit Manufacturing PMI for a new trading opportunity, as the UK market is closed for New Year's Day.
Tuesday 01/04/2022 - Markit Manufacturing PMI(Dec)
JPY
The Japanese Yen closed marginally higher versus the U.S. dollar on Friday, although it began to grind lower as Monday began. The Yen fell during the early European session, reaching its lowest level since November 29. A number of factors contributed to the Yen losing pace on the first trading day of the new year, extending a one-month-old trend. The newest signs that the Omicron variety may be less severe than anticipated and is unlikely to derail the economic recovery bolstered the market's underlying positive mood. As a result, It weakened the Japanese Yen. Furthermore, the U.S. dollar made a strong return in calm holiday trade on Monday, reversing a large portion of last week's decline to cover versus the Yen. Meanwhile, developments in the coronavirus new variant will play a significant role in shaping overall market risk perception and driving demand for the safe-haven Yen. Moving on, traders will continue to draw cues from U.S. bond rates and U.S. dollar price movements in order to seize any short-term trading opportunities.
Thursday 01/06/2022 - Overall Household Spending (YoY)(Nov) ¦ Tokyo Consumer Price Index (YoY)(Dec)
CAD
The Loonie closed 0.82% higher against the greenback on Friday and made modest attempts to extend its upward momentum on Monday morning with minor gains/losses. As a result, the Loonie stayed defensive while entering the first trading day of the new year, although it witnessed a modest pullback against the U.S. dollar during the European trading session. This comes after a robust rebound in U.S. dollar demand, which helped the currency to recoup some of its Friday losses. Rising market expectations that the Fed would increase interest rates sooner than most other major central banks, along with higher U.S. Treasury bond yields, worked as a tailwind for the greenback. In contrast, an increase in crude oil prices supported the commodity-linked Loonie and limited the dollar's advances. Meanwhile, Investors also seemed hesitant to put aggressive bets in the midst of slow holiday trade and ahead of the Organization of the Petroleum Exporting Countries (OPEC) meeting on Tuesday. Moving ahead, the publication of U.S. economic data today will help to influence the Loonie Price even more.
Tuesday 01/04/2022 - Markit Manufacturing PMI(Dec)
Thursday 01/06/2022 - International Merchandise Trade(Nov)
MXN
The Mexican peso finished 0.33% lower against the U.S. dollar on Friday and extended its downward momentum when heading into Monday's morning session. The Mexican Peso fell more than 3% against the U.S. dollar in 2021, owing to a combination of risk-off movements caused by the outbreak of two new Covid-19 strains (Delta and Omicron), as well as a global rise in inflation, which prompted major central banks to adopt a hawkish policy stance, effectively ending their pandemic-era stimulus. Meanwhile, the Central bank of Mexico (Banxico) has increased benchmark interest rates by 150 basis points since June to the current level of 5.5%, which is inadequate to attract investors as the clouded outlook continues to weigh on the currency's appeal. Moving on, in absence of any major events/data release in Mexico, the US data release will direct Peso prices further.
Wednesday 01/05/2022 - Consumer Confidence(Dec)
Friday 01/07/2022 - 12-Month Inflation(Dec) ¦ Core Inflation(Dec) ¦ Headline Inflation(Dec)
CNY
The Chinese Yuan closed 0.04% lower against the U.S. dollar on Friday. The Chinese onshore Yuan rose to a three-year high versus the dollar on the last day of 2021, a year in which the currency was underpinned by strong export growth and good investment flows. On Monday, the currency remained somewhat steady versus the U.S. dollar, with thin liquidity likely accentuating the moves. Meanwhile, plenty of problems have been wreaking havoc on China's economy. The Evergrande catastrophe, tight Covid-induced lockdowns, and Beijing's crackdown on the technology and education industries are among them. All of this has led to the People's Bank of China (PBoC) intervening to bolster the economy. These include lowering reserve requirement ratio and reducing trading speculations of Yuan.
Tuesday 01/04/2022 - Caixin Manufacturing PMI(Dec)
Thursday 01/06/2022 - Caixin Services PMI(Dec)
Friday 01/07/2022 - Foreign Exchange Reserves (MoM)(Dec)
BRL
The Brazilian Real closed marginally lower against the greenback on Friday. The Brazilian currency fell more than 7% against the U.S. dollar in 2021, extending losses for the fifth year in a row. The currency experienced several headwinds and depreciated throughout the year amid Brazil's Central bank's significant tightening of monetary policy, which raised rates to 9.25% from 2%, while predicting at least one more 150-bps rise during the first meeting of 2022. Growth forecasts for 2021 and 2022 have been revised downward after peaking at 5.3% and 2.5% respectively. In other news, Brazil's public federal employees intend to strike in early 2022 in an effort to obtain a salary hike to compensate for inflationary losses. On the corporate front, SulAmerica, a Brazilian insurer, has agreed to buy out Sompo Saude, a Brazilian affiliate of Japan's Sompo Holdings. The Bovespa fell 11.8% in 2021, the first annual fall since 2015, due to a worsening in Brazil's economic prospects, rising inflation, aggressive monetary tightening, and political and budgetary concerns.
Monday 01/03/2022 - HSBC PMI Manufacturing (Dec) ¦ Trade Balance (Dec)
Thursday 01/06/2022 - Industrial Output (MoM) (Nov)
Want the Daily Market Pulse delivered straight to your inbox?