Daily Market Pulse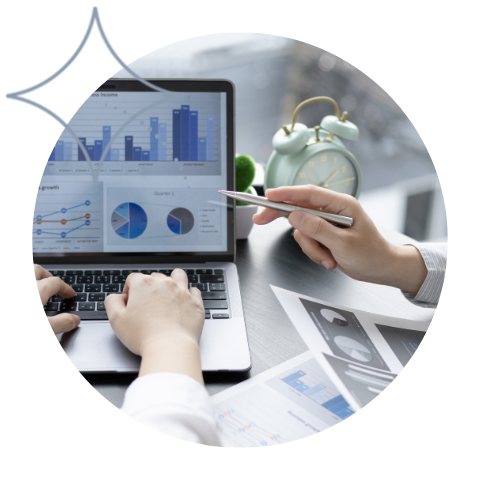 Dollar snaps four-day losing streak
USD
On Tuesday, the U.S. dollar Index (DXY) snapped a four-day losing streak (closed 0.84% higher) as escalating geopolitical tensions allowed safe-haven flows to continue to dominate financial markets. The DXY appears to be consolidating its recovery gains early Wednesday, indicating a modest improvement in risk sentiment. Despite China's stern warnings, U.S. House Speaker Nancy Pelosi has arrived in Taiwan, becoming the most senior U.S. politician to visit the country in 25 years, and has pledged strong support for the island. In response to the slight risk to sentiment, U.S. stock index futures are expected to rise between 0.2% and 0.3%. Later in the day, ISM will release the July Services PMI report for the United States.
EUR
The euro lost more than 100 pips (0.94%) on Tuesday and is struggling to gain traction in the European morning. According to the most recent data releases, the S&P Global Eurozone Services PMI was revised higher to 51.2 in July 2022 from a preliminary of 50.6, indicating the slowest growth in the services sector since January, due to fading post-pandemic restrictions bounce and cooling demand pressures. Incoming new business at eurozone services firms fell for the first time since April 2021, owing to higher prices, and new export orders fell the most since March last year. Furthermore, employment increased, albeit at the slowest rate in five months. Finally, business confidence fell to a 21-month low amid concerns about the eurozone's and global economy's underlying strength.
GBP
The Pound Sterling fell sharply (0.65%) on Tuesday, unable to find demand in the risk-averse market environment. The currency remains relatively quiet early Wednesday. The latest data release shows that the S&P Global/CIPS UK Composite PMI was revised lower to 52.1 in July 2022 from a preliminary reading of 52.8 and down from 53.7 in June. The most recent reading indicated the slowest rate of growth since February 2021. In July, new orders increased only marginally, reflecting weak demand in both domestic and international markets. Elsewhere, the FTSE 100 fell for a third session Wednesday, tracking its European peers' lower and overnight losses in the U.S. as investors weighed geopolitical and economic concerns, as well as more earnings reports.
JPY
After falling 1.19% against the dollar yesterday, the Japanese yen fell further today, retreating from two-month highs, as hawkish remarks from U.S. Federal Reserve policymakers hinting at further rate hikes to combat high inflation boosted the greenback and weighed on other major currencies. Haven's demand for the yen has also begun to ease amid rising tensions between the U.S. and China over House Speaker Nancy Pelosi's visit to Taiwan. Meanwhile, several Bank of Japan officials recently stated that the central bank needed an exit strategy from its massive stimulus while maintaining that an easy monetary policy was required for the time being because wages needed to catch up in order to boost consumption and help Japan's economic recovery.
CAD
After falling 0.29% yesterday, the Canadian dollar is regaining ground this morning amid slightly improved risk sentiment. Rising U.S.-China tensions and ongoing concerns about the global economy kept the Loonie on the backfoot. Domestically, the Bank of Canada surprised markets by raising its benchmark rate by 100 basis points in July, while also signaling additional tightening to combat sky-high inflation. In June, the annual inflation rate reached a new 39-year high, but it rose less than market expectations.
MXN
The Mexican peso stumbled 2.23% yesterday before regaining ground this morning. As a result, the Mexican peso fell to its lowest level against the dollar since July 22nd, as the dollar strengthened and recession fears dampened appetite for riskier currencies. Meanwhile, Mexico's economy expanded by 1% in the second quarter, exceeding expectations, but growth is widely expected to slow due to high-interest rates and less stimulus from the United States, Mexico's largest trading partner. Meanwhile, consumer prices rose faster than expected in early July, raising the prospect of additional interest rate hikes as Mexico's central bank struggles to control stubbornly high inflation.
CNY
The Chinese yuan rose against the dollar after falling to two-month lows, but it is expected to remain volatile as traders keep an eye on rising tensions between China and the United States over House Speaker Nancy Pelosi's visit to Taiwan. Hua Chunying, a spokesperson for China's Foreign Ministry, tweeted that Pelosi's visit was a "major political provocation," while the People's Liberation Army will reportedly conduct military exercises in Taiwan from August 4 to 7. The risk of escalation in the Taiwan Strait following Pelosi's departure is expected to keep markets on edge. Meanwhile, investors were encouraged by upbeat Chinese services activity data for July, which came amid an improving Covid-19 situation, indicating a potential economic rebound. This offset weak domestic manufacturing data as well as China's divergent monetary policy, which increases the risk of capital outflows and further yuan depreciation.
BRL
The Brazilian real fell sharply (1.38%) against the dollar as investors awaited the Central Bank's decision on the new Brazilian basic interest rate, which is expected to be announced early Wednesday night. In the local context, the Brazilian Institute of Geography and Statistics (IBGE) earlier released the Monthly Industrial Survey, which revealed that the sector fell 0.4 percent from the previous month in June. The Monetary Policy Committee (Copom) meets this Tuesday and Wednesday to set the key interest rate, which is currently 13.25 percent per year. The financial market predicts a 0.5 percentage point increase, but there is disagreement on the end of the Selic high cycle at this meeting.
Want the Daily Market Pulse delivered straight to your inbox?