Daily Market Pulse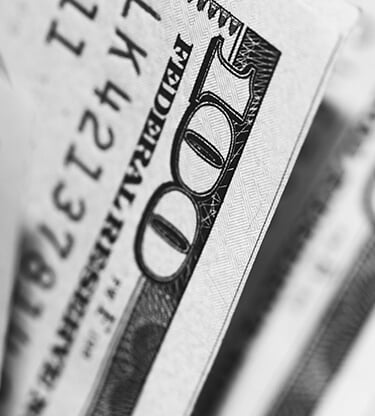 USD opens August higher
8 minute read
USD
The USD opens the month on a positive note, trading higher against the EUR, GBP, JPY, and CAD. Technically, it will be interesting to see if the USD can maintain the move for a sustainable rebound. In an interview with CBS, Minneapolis Fed President Kashkari said that the only way to have a "real robust economic recovery" is through "clamping back down" the coronavirus cases to keep things under control. Kashkari also said, "Flare-ups and lockdowns will create a halting recovery with more job losses and more bankruptcies for an extended period of time unfortunately." Stimulus conversations in Washington continue this morning as the key debate separating the parties is the federal boost to unemployment assistance. Republicans want to reduce the assistance to $200 per week, while the Democrats want to keep it at $600 per week. On the data front, Market Manufacturing PMI for July will be released at 9:45 am and is expected to increase to 51.3 from last month's 49.8, while ISM Manufacturing PMI will be released at 10:00 am and is expected to rise to 53.6 from 52.6 last month. While these numbers are above 50, the second wave of Covid cases is expected to continue to inhibit recovery. If these PMI numbers disappoint and confirm a weakening US economy, the USD could take a hit. DOW Futures are slightly lower indicating a negative opening to US equity markets. U.S. Treasury yields are higher this morning, ahead of the data releases, with the 10-year note trading at 0.5478%, recovering from trading at its lowest level since March 9 on Friday. The 30-year bond was also higher, trading at 1.2192%, after it traded at its lowest level since April 29th on Friday. As we move through the week, the Non-Farm Payroll release on Friday will begin to affect the markets but more on that as we get closer to Friday.
EUR
EUR/USD has come off last week's highs the single currency failed to break through long-term resistance levels late last week, although it did hit a 26-month high on Friday. Current technical levels show the 50-day moving average coming close to crossing the 100-day moving average which would push the EUR lower. RSI levels are currently at 39 and the immediate bias would be to sell the currency. July German and France PMI improved to 51 and 52.4 respectfully from last month's 50 and 52. Eurozone PMI for July also improved to 51.8 from 47.4. These improvements did little to temper the selling mood as traders have taken profits as the new week begins. As long as the EUR can continue above immediate support levels, we could see some range trading in the immediate future. While there have been some virus flare-ups on the continent, most notably in Spain, the virus seems to be under control as opposed to the US where infections and deaths continue to rise at an alarming rate. US economic numbers will determine the next EUR move.
GBP
GBP/USD is also trading off of last week's highs. Technically, the pound has dropped out of the uptrend channel it had been in most of last week. Traders are looking at this as a possible bearish sign, as RSI levels have dropped from close to the 70-level when the Asian session began to around 38 at the moment. GBP has also breached a couple of support levels early this morning and the moving averages are converging. Adding to the pound's woes, while other economies are showing a positive move in Manufacturing PMI, the UK number for July was marginally lower at 53.3 from last month's 53.6. British officials are also trying to ease fears of a potential lockdown of London after a major incident has been declared in Manchester. While certain areas of the country as seeing an increase in viral cases, UK figures remain under control for now. It is important to remember that Britain was hit hard by the coronavirus and will, therefore, most likely act cautiously going forward even if it weighs on the economy. Expect the GBP to continue lower during the trading day. The Bank of England meets this week on Thursday, but no surprises are expected.
JPY
USD/JPY has also seen a move higher as the 50-day moving average has crossed the 100-day moving averages and RSI numbers are moving higher, currently trading at 56. Japan's PMI Manufacturing was coming in at 45.2 for July, an improvement from June's 40.1. That is the highest reading since February, and while it still stayed below 50, it's notably better than the 11-year low of 38.4 reached in April. The downturn in output eased sharply in comparison to Q2. New orders declined to the smallest extent in five months. Business expectations also continued to rebound. According to analysts, "Japan's manufacturing sector remains severely impacted by the COVID-19 pandemic and subsequent downturn in worldwide economic conditions. However, the headline PMI recovered some of the ground lost in the second quarter, helped by the smallest declines in output and new orders for five months during July." It should also be noted that the production of consumer goods came close to stabilizing in July, despite weaker orders from abroad. First-quarter GDP contraction was finalized at -0.6% quarter-on-quarter, unchanged from the prior estimate. Annualized, Japan's GDP contracted -2.2%. Expect the USD/JPY to move higher during the day.
CAD
USD/CAD is also trading at overnight highs as the currency pair is being affected by overall positive USD sentiment this morning as well as weaker oil prices. Technically, the 100-day moving average has crossed the 200-day moving average and RSI is higher at 60. Technically we could see a breakout here in the next few days and USD/CAD move much higher. The oil price fell overnight as oversupply concerns hit the markets and a rise in worldwide virus cases point to lower demand for fuel. Brent crude futures fell $0.26 to $43.26 per barrel, while U.S. West Texas Intermediate crude futures fell $0.29 to $39.98 per barrel. Both Brent and West Texas crude had posted multi-month highs in July, after rising from their lows recorded in April at the height of the lockdown due to the coronavirus pandemic. Investors remain concerned that an oversupply will continue to negatively affect prices.
MXN
USD/MXN is trading higher as the 50-day moving average has broken above the 200-day moving average, indicating an upward move. RSI is still below 70, trading at 60. The currency pair is inching towards a critical resistance level, and a firm break would likely negate any short-term bearish bias. Emerging market currencies such as the Mexican Peso remain under pressure due to traders' concerns regarding risk. As economists continue to lower economic expectations for the country, the pressure will fall on the Bank of Mexico to lower rates from their present level of 5% to 3% by the end of the year. GDP forecast for 2020 is now at -10%.
CNY
China's Caixin PMI Manufacturing rose to 52.8 in July, up from 51.2, beating expectations of 51.3. Caixin said the data "signaled a further improvement in the health of China's manufacturing economy". It also stated that "operating conditions have now improved in each of the past three months, and the latest upturn is the strongest since January 2011." Wang Zhe, Senior Economist at Caixin Insight Group said: "Overall, flare-ups of the epidemic in some regions did not hurt the improving trend of the manufacturing economy, which continued to recover as more epidemic control measures were lifted. The supply and demand sides both improved, with relevant indicators maintaining strong momentum. However, we still need to pay attention to the weakness in both employment and overseas demand." Microsoft confirmed on Sunday night that they are in negotiations with the Chinese technology company ByteDance to acquire the social app Tik Tok. According to unnamed sources President Trump has given ByteDance 45 days to make a deal with Microsoft.
BRL
According to the New York Times, European governments and foreign investors have been pressuring Brazilian President, Jair Bolsonaro to stop deforestation in the Amazon. The pressure seems to be working as President Bolsonaro has banned intentional forest fires that were used for clearing although environmentalists, experts, and foreign officials who have pressed Brazil on conservation matters in the past are concerned that these actions amount to little more than damage control at a time when the economy is in deep trouble. Brazil's poor environmental reputation has put two important foreign policy goals in jeopardy. One is a trade deal with the E.U., and the other is joining the Organization for Economic Cooperation and Development. Both require Brazil to meet labor and environmental standards.
Want the Daily Market Pulse delivered straight to your inbox?