Daily Market Pulse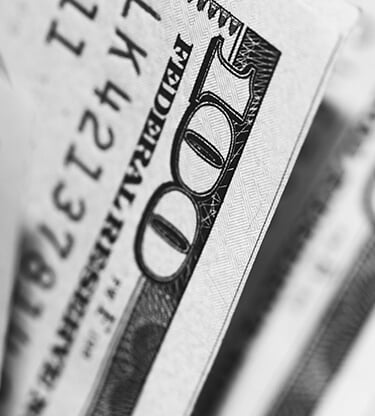 Yields surge underpin greenbacks strength
USD
The U.S. dollar index, which tracks the performance of the greenback against a basket of six major currencies, advanced 0.4% during yesterday's trading session amid concern over rising bond yields, power outages, and a looming debt-ceiling crisis that continues to weigh on market sentiments. Moreover, the Chairman of the Fed Jerome Powell, testified before congress, sticking to his script that inflation has risen more than previously anticipated and that his employment threshold to taper still needs to be met. Powell, faces strong opposition in the house for his renomination, following comments from Senator Elizabeth Warren calling him a "dangerous man to head up that Fed". By Powell's side, Treasury Secretary Janet Yellen warned that the U.S. will hit the current debt limit by October 18, resulting in default and a financial crisis if policymakers fail to suspend or raise the debt ceiling. Additional U.S. Yields hit 1.56% on Tuesday as the Federal Reserve signaled that it would taper its bond purchase program and as inflation fears linger. High return offered by safe U.S. debt weighed on tech stocks, igniting a sell-off in equities and a surge in the dollar. Coming up, Fed's Chair Jerome Powell is due to speak side by side with Christine Lagarde and Andrew Bailey, his European Central Bank (ECB) and Bank of England (BoE) counterparts.
EUR
The EUR extends losses against the dollar, falling back 0.1% during yesterday's session, and remains subdued amid a broader risk-off sentiment in global markets. Christine Lagarde, President of the ECB is reluctant to move towards a tighter monetary policy like many other central banks have, promising not to overreact to the transitory supply chain shocks driving inflation higher. The spokeswoman vowed to continue to provide conditions necessary to fuel the recovery and that monetary policy will focus on steering the economy safely out of the pandemic emergency and lifting inflation sustainably towards the 2% target. It's worth noting that this month the ECB slowed the pace of its bond purchases in response to lower financing costs, although government bond yields have risen in anticipation of monetary policy tightening. Market participants await for European policymakers to announce by December their plans to withdraw its EUR 1.85 trillion bond-buying programs and to publish inflation forecasts for 2024.
GBP
The British Pound was one of the worst-performing currencies against the dollar during yesterday's trading session, recording a slide of 1.19% hitting levels below the July - September lows. The market mood remains broadly risk aversed amid soaring U.S. treasury yields and fears over gas shortages in the U.K. which have overshadowed hike expectations from the BoE. The surge in U.S. Treasury Yields comes from Fed officials hinting at imminent tapering and a tightening of the monetary policy sooner than previously anticipated. Moreover, the U.K. petrol crisis keeps undermining hiking expectations as there are major worries about how gas and petrol shortages could impact the British economy as prices soar in energy markets. Britain has faced fuel distribution issues for several days which has started to raise serious concerns amongst market participants. Several petrol stations pumps have now completely run dry across the country due to the post-Brexit shortage of truckers that have triggered panic buying. Nonetheless, France and the U.K. are clashing on fishing licenses in a re-run of a previous clash while the Northern Ireland protocol continues to linger. Additionally, the Old Lady's Governor Andrew Bailey stuck to his narrative saying that Monetary Policy Committee has begun to move closer to the hawkish side of the scale and that the case to raise interest rate is drawing closer, flagging that the Monetary Policy Committee is prepared to hike rates this year if needed. Despite the hawkish comments, the sterling has failed to gain any traction amid the broader petrol crisis.
JPY
The Japanese Yen bounced from yesterday's lows amid a broader dollar strength due to rising U.S. treasury yields and Japanese leadership developments. The Japanese currency found traction after the Former foreign minister Fumio Kishida won the leadership in Japan's LDP party and is set to become Prime minister in the next few days. The victory for Kishida is welcomed by market participants as the candidate offers continuity and stability, as he is considered a moderate and has experience in various positions. However, the Japanese Yen has been under severe pressure amid soaring U.S. treasury yields and leadership elections adding levels of uncertainty over soft fundamentals.
CAD
The Canadian dollar retraced 0.47% against the dollar amid a combination of diverging forces over the currency pair. The greenback rallied amid expectations of an earlier than expected policy tightening by the Federal Reserve, in addition to last week's imminent tapering comments from Chairman Powell which ignited a considerable surge in treasury yields hitting 1.56%. However, sustained crude oil prices limit the potential for the greenback while investors wait for some renewed impetus with a special focus on Crude oil inventories in the U.S. as well as Fed Chair remarks at the ECB Forum on Central Banking later today.
MXN
The Mexican Peso plunged 1.20% during yesterday's trading session against the dollar amid a surge in U.S. treasury yields underpinning the demand for safe-haven north American debt. Moreover, economic activity indicators showed resilience in July, picking up 0.5% in seasonally adjusted terms driven by 1.9% growth from the primary sector (Agriculture), 1.1% secondary sector (Industry), and 0.3% in the tertiary sector (Services). Annualized figures posted a 7.1% growth n economic activity for the Mexican economy.
CNY
The Chinese Yuan retraced 0.13% against the dollar during yesterday's trading session amid Energy shortages in several regions of the country in addition to the lingering Everrgande woes. China's authorities are working to relieve the demand for electricity and avoid power outages that disrupt industrial production in the Northeast. Concerns about the impact of this crisis on the global economy contributed to the damp mood. Additionally, Evergrande's drama continues to unfold as the property developer is set to miss more debt payments, yet fears of a broader financial crisis have eased and market participants believe that the fallout will be contained in China, although economies pulled by China's growth will most likely lag in the medium term.
BRL
The Brazilian Real extended losses during yesterday's trading session amid a broader dollar strength supported by rising U.S. treasury Yields following imminent tapering comments from Fed policymakers late last week. Minutes of the Central bank policy meeting last week showed that it eyed raising the key Selic rate by more than 100 bps. Policymakers plan more increases of that size taking rates to significantly restrictive levels in order to hit their 2022 inflation target, minutes showed. Market participants see the Selic rate rise from 6.25% to 8.25% by year's end.
Want the Daily Market Pulse delivered straight to your inbox?