Daily Market Pulse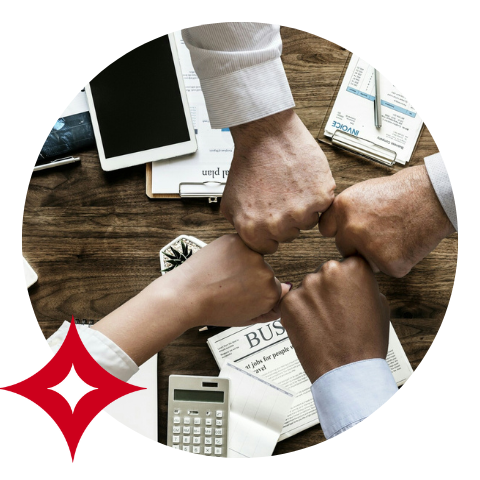 Dollar struggles as safe-haven demand fades
USD
The market mood appears to have improved early Tuesday following Monday's risk-off activity, with the U.S. dollar Index, which surged more than 0.6% on Monday, turning south, struggling to find demand as a safe haven. Traders continued to examine the direction of Federal Reserve interest rate hikes, while haven demand in China began to diminish as a result of widespread Covid demonstrations. The greenback is still supported by comments from St. Louis Fed President James Bullard, who stated that the central bank still "has a ways to go to becoming restrictive," emphasizing that the policy rate needs to climb to at least 5% to reduce inflation. Investors are also anticipating a slew of economic stats this week, as well as Fed Chair Jerome Powell's speech on Wednesday.
EUR
After closing in negative territory (0.53%) on Monday, the Euro recovered traction and was last seen trading near levels not seen in nearly five months, putting it on track to finish November about 5% higher. The common currency is underpinned by a weaker dollar and dropping U.S. treasury yields despite aggressive remarks from various officials as investors continue to believe the Fed will deliver a lower 50bps rate increase next month. Meanwhile, while hearing before the European Parliament's Committee on Economic and Monetary Affairs (ECON) on Monday, European Central Bank (ECB) President Christine Lagarde emphasized that interest rates will continue to be the ECB's primary instrument for combating inflation. Regarding the economic forecast, Lagarde stated that growth in the Eurozone was projected to remain poor for the rest of this year and into 2023.
GBP
As investors assess the monetary policy outlook and hawkish remarks from Federal Reserve officials, the British pound edged higher this morning and reversed its sharp losses from yesterday; in doing so, the Sterling is on track to end November nearly 5% higher. Investors are presently expecting the Fed to raise interest rates by 50 basis points at its next meeting. In the United Kingdom, the Bank of England will begin selling bonds purchased during the turbulent period of Liz Truss's government on November 29th, after Chancellor Jeremy Hunt restored UK fiscal credibility by outlining a £55 billion package of tax increases and spending cuts in the Autumn Budget Statement. The next Bank of England monetary policy decision is due on December 15th, and most investors anticipate a 50bps rate hike, with some expecting a 75bps increase. Furthermore, Bank of England (BOE) Governor Andrew Bailey is slated to speak later in the day.
JPY
The Japanese Yen edged higher against the dollar today, capitalising against a weakening dollar as investors assessed the future course of U.S. monetary policy, while market instability caused by huge Covid protests in China began to subside. The Yen is also underpinned by growing anticipation that the Bank of Japan would need to adjust monetary policy, with Governor Haruhiko Kuroda recently stating that a tightening labour market will help increase wages ahead. Kuroda has often emphasized the importance of maintaining the bank's enormous stimulus until wages rise sufficiently to compensate for growing living costs. Elsewhere, annual core consumer prices in Japan rose to a 40-year high of 3.6% in October, driven higher by high global commodity prices and a weak Yen.
CAD
The Canadian dollar fell 0.86% against the U.S. dollar yesterday, reaching its lowest level in a week, as risk-off sentiment returned to global markets and the country's current account balance shifted to a deficit. The Loonie has recovered some of its losses this morning as the dollar falls, but it remains under pressure as crude oil prices are on a slide. Oil, one of Canada's largest exports, was under pressure due to concerns about demand from top user China, though reports of an OPEC+ production cut in December provided a small boost to the commodity. In terms of macroeconomics, Canada had a current account deficit of CAD 11.1 billion in Q3, the largest gap in two years, after posting surpluses in the first two quarters of 2022. Investors are now looking forward to the release of GDP and employment data later this week.
MXN
The Mexican Peso is rising sharply today after gaining 0.15% against the U.S. dollar yesterday. The upside is supported by a general improvement in risk sentiment, as well as positive economic statistics from Mexico. Meanwhile, according to the most recent data, the Mexican unemployment rate fell to 3.3% in October 2022 from 3.9% the previous year, according to market estimates of 3.2%. As a result, the Peso is now trading near a 32-month high. In other news, Mexico's trade deficit shrank to USD 2.012 billion in October 2022 from USD 2.799 billion the previous year, contrary to experts' estimates of a USD 3.216 billion trade imbalance.
CNY
On Tuesday, the offshore Yuan rose more than 1% against the dollar, rebounding strongly from recent lows after China said it would increase vaccination among its senior residents, a measure that health experts see as critical to reopening. As protests erupted in major cities over the weekend, the country faced increasing pressure to relax its severe Covid restrictions. The Yuan was also boosted by reports that China's securities regulator eased a limit on equity refinancing for listed property businesses, the latest measure to rescue the country's struggling property sector. In terms of monetary policy, the People's Bank of China reduced the reserve requirement ratio by 25 basis points late last week after maintaining its benchmark lending rates steady for the third month in a row earlier in November.
BRL
The Brazilian Real is on an upward trajectory today after closing 0.66% higher against the U.S. dollar yesterday. Positive risk sentiment as a result of China's lessening social isolation measures encourages markets abroad, positively benefiting Brazi's currency. Furthermore, investors continue to scrutinize the transition team of the Lula government. Traders also saw the release of some crucial economic indicators this morning. According to the Getulio Vargas Foundation (FGV), the General Price Index - Market (IGP-M), which measures rent inflation, declined by 0.56% in November, the fourth consecutive drop. In other news, Brazilian producer prices declined 0.85% month on month in October 2022, following a revised 1.89% drop the previous month. Prices fell for the third consecutive month, albeit at a much slower rate.
Want the Daily Market Pulse delivered straight to your inbox?