Daily Market Pulse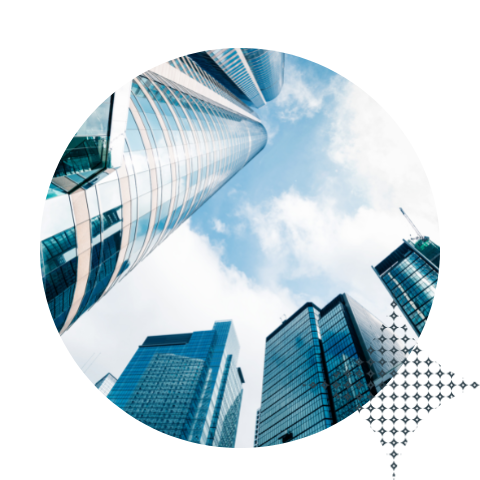 Dollar holds its ground against its rivals
USD
The greenback capitalized on safe-haven flows on Tuesday and the U.S. dollar index gained 0.51%. Markets remain cautious mid-week and the dollar continues to hold ground against its major rivals. On Tuesday, data from the United States revealed that consumer sentiment continued to deteriorate in June, with the Conference Board's Consumer Confidence Index falling to 98.7 from 103.2 in May. Furthermore, the survey found that one-year consumer inflation rate expectations increased to 8% from 7.5 percent in May. As a result, the S&P 500 fell nearly 2%. Moving forward, Gross Domestic Product figures from the United States will be looked upon for fresh impetus. Furthermore, investors are waiting for comments from Fed Chair Jerome Powell, who is scheduled to speak at a European Central Bank forum later in the day.
EUR
After closing in negative territory (-0.61%) on Tuesday, the Euro came under renewed bearish pressure and fell in the early European session. Meanwhile, European Central Bank (ECB) policymaker Gediminas Simkus stated on Wednesday that the bank's policy rate would most likely be raised by 50 basis points in September, but this comment did not help the common currency find demand. The Euro is also under pressure as the gap between European and American interest rates and growth widens. In other news, ECB President Christine Lagarde stated that the central bank will raise policy rates by 25 basis points on July 21st, the first increase in 11 years and that the normalization path will go as far as necessary to ensure that inflation stabilizes at the 2% target over the medium term.
GBP
The British Pound is trading lower in the European morning after retracing 0.66% in yesterday's session. Brexit-related political uncertainty weighs on the British pound after parliament approved a bill allowing ministers to override parts of the Northern Ireland Protocol. Domestically, the UK has decided to cut off gas supplies to mainland Europe if severe shortages occur, as part of an emergency plan that energy companies warn of risks exacerbating the continent's crisis. In other news, shares in London fell on Wednesday, putting the benchmark FTSE 100 on track to snap a three-day winning streak as investors fretted about the impact of rising inflation and tighter monetary policy on the economy's momentum. Coming up, investors will be watching the ECB's forum closely, as ECB President Lagarde, Fed Chair Powell, and BoE Governor Bailey are scheduled to speak later in the day.
JPY
The Japanese Yen retreated 0.50% yesterday to consolidate its gains after it ended the previous three trading days in positive territory. Earlier in the day, Bank of Japan (BOJ) Governor Haruhiko Kuroda stated that, unlike other economies, the Japanese economy has not been significantly affected by the global inflationary trend, so monetary policy will remain accommodative. In terms of data, the consumer confidence index in Japan fell to an 18-month low of 32.1 in June 2022, down from a three-month high of 34.1 in May, amid ongoing global uncertainty. Also, In May 2022, retail sales in Japan increased by 3.6% year on year, marking the third consecutive month of growth and the fastest pace since May 2021. In other news, the Nikkei 225 Index fell 0.91% while the broader Topix Index fell 0.72%, both of which were down from two-week highs.
CAD
The Loonie rose moderately after finishing yesterday's session with narrow gains (0.02%). In doing so, the Loonie hovered near a two-week high as investors assessed the outlook for interest rate hikes and whether the Bank of Canada would lose ground to the Federal Reserve in the tightening race. Domestically, an extremely tight labor market, with the unemployment rate at its lowest since records, began in 1976, and the highest inflation rate in four decades have increased bets on the Bank of Canada raising interest rates by 75 basis points at its July meeting. Nevertheless, expectations that the Federal Reserve will tighten its funds rate by 75 basis points prevented further gains, and a PCE price gauge to be released later this week should provide more clarity on what will happen with U.S. monetary policy.
MXN
The Mexican peso has continued to drift lower after plunging 1.04% against the U.S. dollar in the previous trading session. As a result, the Peso fell to its lowest level in two weeks, owing to weak economic data and renewed concerns about the Bank of Mexico being outpaced by the Federal Reserve in terms of monetary policy tightening. Mexico's unemployment rate fell to 3.3% in May, compared to market expectations of 3.1%, while the country's merchandise trade account balance shifted to a deficit of USD 2.2 million, from a surplus of USD 0.39 million in the same month last year. Looking ahead, the Mexican central bank has hinted at more rate hikes, as well as tougher measures if high inflation persists.
CNY
The Chinese Yuan closed 0.17% lower against the greenback on Tuesday. The yuan fell despite Beijing's decision to relax quarantine requirements for inbound travelers, which raised hopes for a faster economic recovery. Diverging monetary policy has put pressure on the yuan, with People's Bank of China Governor Yi Gang stating that the country's policy stance would remain accommodative to support economic recovery. This stood in stark contrast to other major central banks' hawkish stances, raising concerns about increased capital outflows and further currency weakness. On Wednesday, the Shanghai Composite fell 1.4%, while the Shenzhen Component fell 2.2%, retreating sharply from near four-month highs as investors booked profits after a sustained rally in mainland stocks over the previous two months.
BRL
The recent behavior of emerging currencies, including the Brazilian Real shows that the market is selling emerging currencies, reversing a trend at the beginning of the year, where the sharpest rally of commodity futures prices lent strong support for emerging currencies, despite the stronger dollar on the international market. Yesterday, the Real dropped 0.71% against the greenback. Meanwhile, investors will continue to focus on potential global stagflation. As a result, analysts expect to see short-term interest rates rise sharply, tightening financial conditions for companies that borrow to finance its operations. Elsewhere, real's direction this Wednesday could be dictated by the progress of the vote on the fuel PEC, which provides for transfers of the Union for states that reduce ICMS on diesel oil and gas to zero.
Want the Daily Market Pulse delivered straight to your inbox?